My children spend a lot of time in their bedroom, reading books, playing games, dressing up. So I made sure it was a space that was all their own, with accesories that make it comfortable and fun. If you're looking to remodel or update your kid's room, start with some great accessories... I have a few ideas right here...
---
1

Wallies Butterfly Chalkboard Mural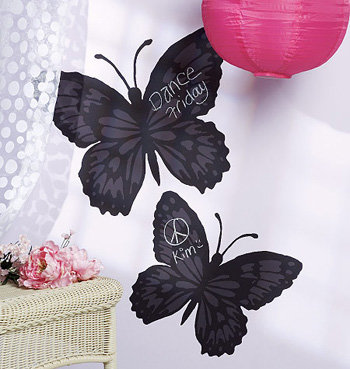 Price: $19.99 at wallies.com
For some reason, most parents don't use the walls of their child's bedroom. Why not? That space is perfect for all sorts of things, like art, murals, and memo boards... or these super-cute and convenient butterfly chalkboards! Just peel and stick, and there you go! If you don't care for butterflies, choose from planes and clouds or race-cars, too...
2

Add Heres Mirrored Bird Wall Stickers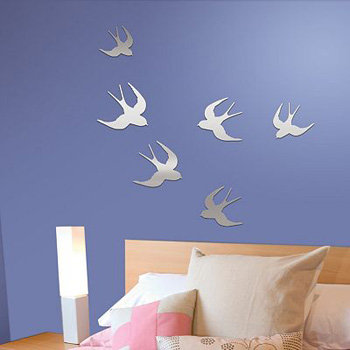 Price: $9.99 at kohls.com
Here's another great accessory for your kid's room that doesn't take up any floor space — these cool little mirrors stick right on the wall! Choose from swooping birds or sweet butterflies. They stick to the wall like a decal, so you can peel them off and move them without damaging the paint underneath.
---
3

Pottery Barn Kids Tea Pot Basket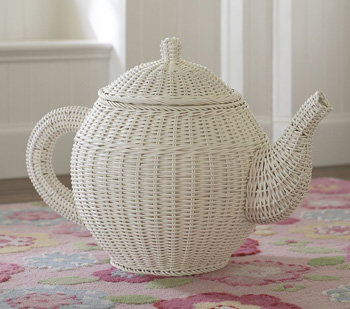 Price: $119.00 at potterybarnkids.com
Does your little princess love hosting tea parties for her plushies? then store all of her teacups and saucers in this roomy, pretty basket! The lid comes off so you can put goodies in, and it's made of sturdy, strong rattan. It measures 32" wide by 20" tall. So sweet!
---
4

IKEA PS Svinga Hanging Seat
Price: $69.99 at ikea.com
Every kid needs a place in their room to sit and play or read, but most kids don't have a lot of space in for a proper chair. Why not use cieling space? This cool, comfortable chair hangs from a hook in the ceiling, so it doesn't take up precious floor space! Choose from bright blue or stark white. What fun!
---
5

Melissa & Doug Deluxe Standing Easel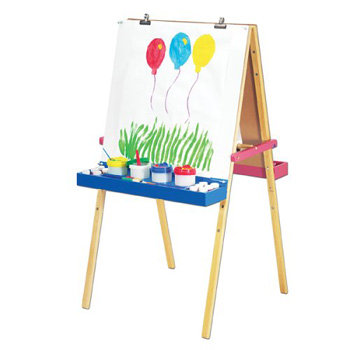 Price: $62.99 at target.com
Picasso and O'Keefe had to get their starts somewhere, right? Most likely they had an easel and paints in their own rooms when they were children. Enourage your own little artist with this stand-up easel with paper on one side and a chalkboard on the other. I love the sturdy tray on the paper side, perfect for storiong paints and brushes.
---
6

Paper Star Lantern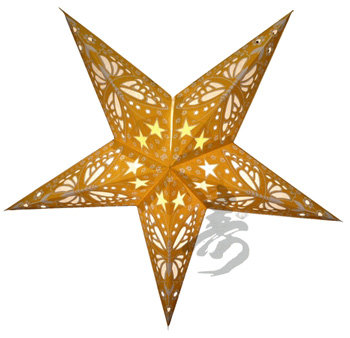 Price: $7.95 at paperlanternstore.com
These pretty, unique paper star lanterns are a great way to add color, and of course light, to your child's bedroom! Hang one or more in a corner for extra light, and put a comfoy chair beneath to create a reading spot. They come in so many colors and patterns, why just choose one?
---
7

Pottery Barn Kids Catalina Magazine Rack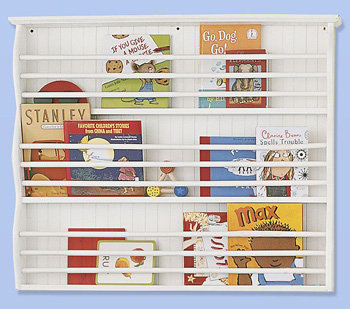 Price: $119.00 at potterybarnkids.com
Bring a little more order to our child's room with this magazine rack that mounts on the wall! It's similar to the ones in pre-school classrooms, perfect for storing magazines and small books in a way our little one can get to them without making a mess. Choose form white or espresso.
---
8

King Carosel Gumball Machine with Stand

Price: $69.00 at gumballs.com
What child (or teenager!) wouldn't love their own gumball machine in their room? We have this exact one (in blue) in the room our kids share, and they love it! It's also great becasue it helps them save money... they have to put a coin in the get the gumballs out... or you can turn a screw inside and set it to dispense without the coins... this is a whimsical, charming accessory for any child's room!
---
9

Pottery Barn Supercool Fridge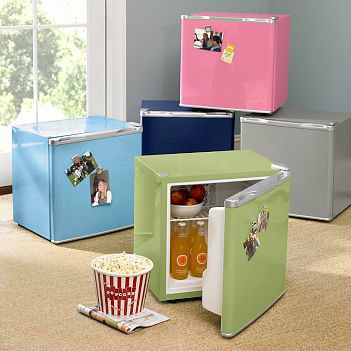 Price: $199.00 at pbteen.com
This would be perfect for a teenager's bedroom, especially if they have lots of late-night study sessions or slumber parties! Let them keep it stocked with water, soda, or juice, and maybe even some fresh fruit! Then, they can take it with them when they go off to college... Choose from five great colors — one of them is sure to match your teen's bedroom decor!
There are so very many great accessories for your kid's room! And all of them are liekly to match their existing decor, so they'll be perfect for a quick update... which of these do you like best? Or have you found another to-die-for accesssory for your child or teen's room? Please let me know!
---
Comments
Popular
Related
Recent