When you are decorating a child's room, the approach you take has to be different from the one you take to decorate an adult's room. This is because the child's room should reflect their personality and not yours. For children, their bedroom is where they go to listen to music, read, play games, wrestle, dream, hide their prized possessions or just go to be alone. If you are decorating your child's room, then I have 8 tips on how to do it…
---
8

Speak with Your Child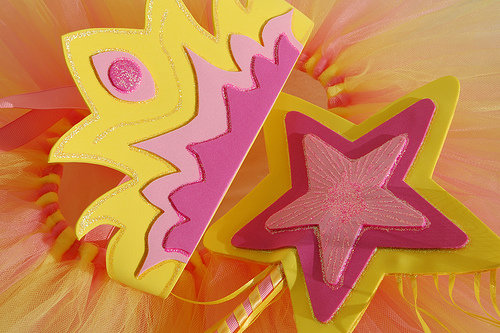 Photo Credit: pryncesslia
Before you start doing anything with the bedroom, sit down and speak with your child. Find out what fantasies and activities they enjoy. What is their favorite color? What is unique about their personality? Work all of their interests into a design that is going to make them feel happy, comfortable and safe.
---
7

Let Your Child Help

As you are decorating the child's bedroom, allowing your child to help is a good idea. Let them have a say in the fabrics, colors and collectibles that they would like to have in their room. The design should be something that the child likes.
---
6

Make It so That the Room is Multi-functional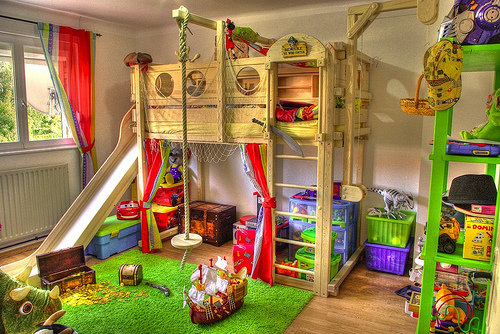 Photo Credit: yogaxl
Children use their bedroom for many other activities besides just sleeping in it. Therefore, it should consist of different zones. You could have a reading area, space to play, a music area and a TV area. You could also have a wall or corkboard where they can put their favorite artwork or photos.
---
5

Storage Should Be Priority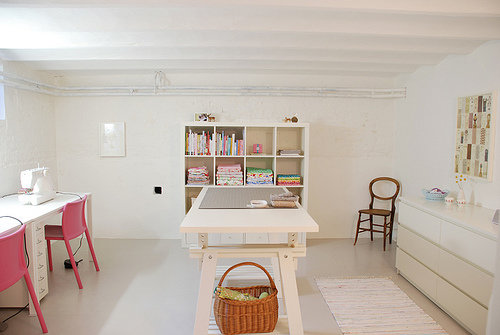 Photo Credit: yvestown
Containing that clutter in the kid's bedroom is going to be one of your biggest challenges. Try large decorating wicker baskets, shelving, closets with lots of shelving and see-through containers.
---
4

Keep the Window Decorations Simple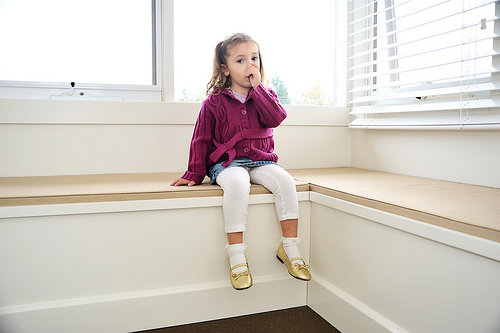 Photo Credit: sesame ellis
In the child's bedroom, avoid using long draperies. Using blinds, shades and shorter curtains would be the safer choice. The fabric should be versatile. The patterns should match the other items in the bedroom, including the quilts, pillows, lampshades, etc.
---
3

The Right Lighting is Important

For the bedroom, it is important that you choose the right lighting. This should include task lighting that is used for reading and homework. It should also include soothing light for those more quiet times. If your child is not comfortable with being in the dark, then the nightlight is important.
---
2

Add Color and Texture with Wallpaper or Paint
Photo Credit: Craft & Creativity
With wallpaper or paint, you can add texture and color to the room. You can apply borders going along the top part of the walls. You could also put stars or clouds on the ceiling. It may be a good idea to make sure you use something that is washable.
---
1

Let the Child Select the Theme

The child will like the room even more if they select their own theme. There are so many different choices here. You have a firehouse fun room, angels, starry night, baseball, unicorns, bedroom for a princess, outer space, underwater scenery, trains, jungle motifs, dragons, dinosaurs airplanes and the list could go on and on.

There are 8 tips on decorating a child's room. Decorating a kid's bedroom can be very fun, especially if you are including the child in the activity. This is where your child goes to escape the real world, so you should make it as comfortable as you possibly can. Do you have any ideas you would like to share?

Top Photo Credit: Bright Star Kids
More
Comments
Popular
Recent