As well as making sure you have the right wardrobe for this Spring, it's time to update your make up bag too. The catwalk featured five key looks this season and here they are!
1

Eyeliner ...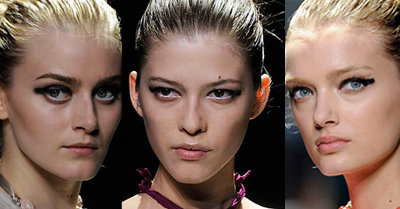 It's time to get a new black eyeliner! Now that there are several shades of black, picking the right colour will accentuate the colour of your eyes, and who doesn't want to attract attention to their peepers? If you're unsure, visit a makeup counter, who will advise you on the right colours for you and even show you how to do it. This romanic look will be in well through the summer!
2

Classic Smoky Eye ...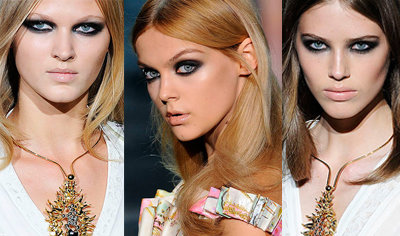 For a bolder look, try the classic smoky eye. Blend black eye liner and dark grey eye shadow, and blend. Then add lashings of mascara and your ready to go! I tend to make this look my own by adding a sprinkling of very fine silver eye glitter over the top, so if you're feeling brave, be sure to try this out!
3

Natural Looking Lips ...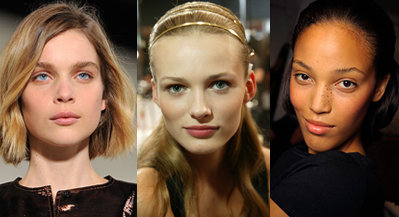 Make sure your teeth are brushed to perfection, and then head to the makeup aisles and find the natural shade of pink that suits you. From shimmery rosy hues to light barely there pink, there's a shade for everyone, and no man can resist a girl with a sexy pink pout. Make sure you apply it carefully, after using a matching lip liner. This will be a key look that'll last until Winter, so it's worth getting the right colour and texture now.
3 Best Lip Plumpers That Would Make Angelina Jolie Jealous …
4

Peach Blush ...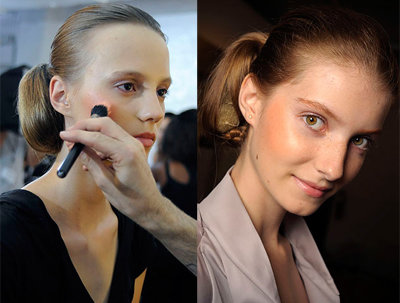 Ditch your normal blusher and reach for the peach. This colour is becoming very popular for giving a defined and illuminated glow to everyone. Again, its worth finding the shade for you, but most people will suit any peach colour so definitely give it a try. If your complexions not brilliant, apply a light shade of concealer first, but be sure to let it dry before adding the powder.
5

Natural Brows ...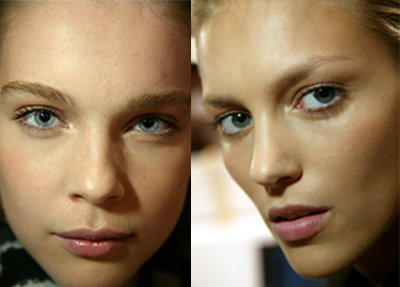 Next time you pluck your eyebrows consider a more natural shape. Nicely groomed natural looking shape can accentuate your cheekbones, give you a more youthful look and draw attention to your eyes. If you're unsure how to get this look, I'd advise you to have it done in a salon first time round, and simply maintain it at home.
10 Reasons To Thread Your Eyebrows at Eyebrow Salons …
Now you've got the kit to get you through the Spring, relax a bit and test the looks. And what are your favorite looks? Please tell me about them!