There's something about Gucci handbags that makes it every self-confessed fashionista's staple. Not really a surprise considering everytime I see their iconic monogram, I literally drool! Since the 1920's, Gucci has consistently come up with the trendiest yet classiest designs and despite the hefty price tag, Gucci handbags are considered to be among the hottest accessories a girl can own! No wonder these bags are selling like hotcakes worldwide! So, if you think you are ready to join the club of Gucci handbag owners or could possibly think of getting a Gucci handbag some day, check out our pick for the 10 hottest Gucci Bags this season ...
---
1

'Snaffle Bit' Evening Bag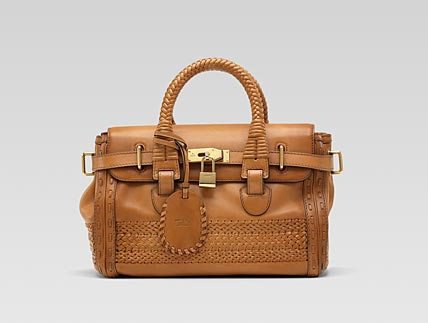 Price: $2200 at gucci.com
Sometimes it's just so difficult to find the perfect evening bag. Let this Snaffle bit evening bag be your knight in shining armour! I love the nude color, the antique gold hardware and most of all the flap and snaffle bit snap closure. It's so unique, classy and perfect!
2

'Sienna' Medium Hobo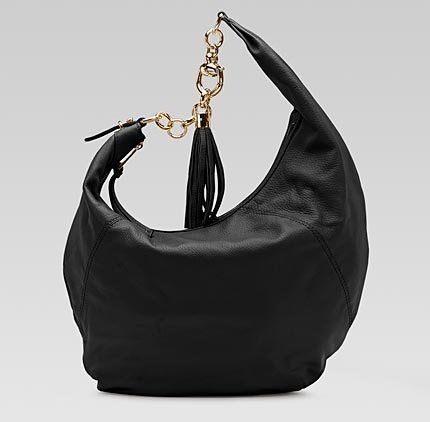 Price: $1990 at gucci.com
If you're looking for a good everyday bag, this 'Sienna' Medium hobo is your answer. It is incredibly practical and great for work or your day of shopping and at the same time doesn't compromise when it comes to quality with supple, luxurious leather and the fabulous design. Who said hobos have to be boring?
---
3

'Snaffle Bit' Small Shoulder Bag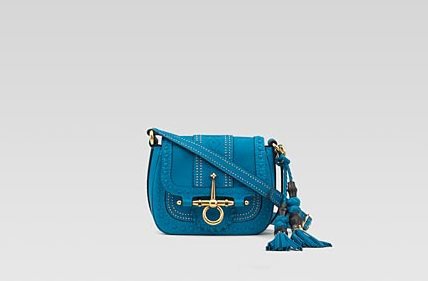 Price: $1880 a gucci.com
What can I say, it's cute, it's azure leather and it's blue with tassles! Can you think of a better bag to carry on a cold winter day? It also comes in violet and black( for the not so brave). Which one will you pick?
---
4

'New Bamboo' Medium Tote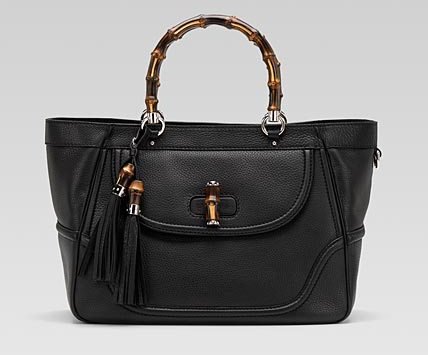 Price: $1980 at gucci.com
Another classic by Gucci. Another must-have this season! I love the sturdy double bamboo handles and the opulent black leather. This is the kind of handbag that can make Mondays seem not so gloomy and that is quite a super power!
---
5

'Handmade' Medium Top Handle Bag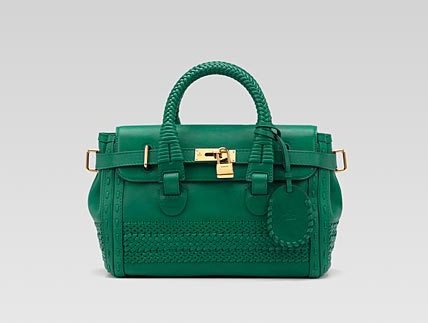 Price: $3600 at gucci.com
The minute I saw the intricate details on this bag, I knew I wanted it! From the double hand woven handles to the woven web detail to the delicious green color, the craftsmanship behind this handbag is just flawless. And if green isn't your cup of tea, this beauty also comes in tan and taupe.
6

'Gucci 1973' Medium Shoulder Bag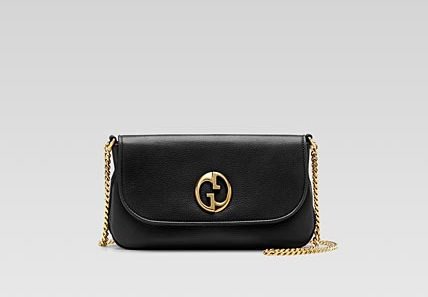 Price: $1040 at gucci.com
Ah! How can you resist the vintage appeal of this ' Gucci 1973' Medium Shoulder Bag. I have such a weakness for chain straps and clean, simplistic designs and this bag fulfills those weaknesses wonderfully. Of course if the black is too "Plain Jane" for you, you can opt for the light brown leather or the even bolder light brown python.
---
7

'New Bamboo' Large Top Handle Bag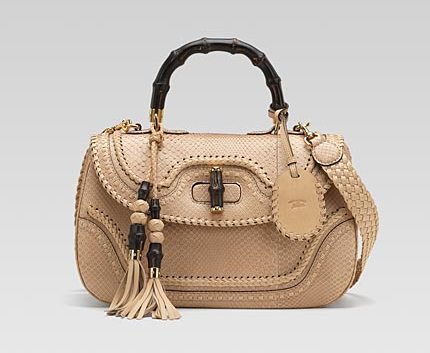 Price: $5600 a gucci.com
For me, versatility is as important as the looks of a bag and that's exactly why I love 'New Bamboo' bag. I can see myself carrying it off with many outfits and on as many occassions! Full marks to this handbag from me! If you're a little more fearless, check out the "coral ostrich" version of this bag. It's quite extraordinary!
---
8

'Malika' Evening Bag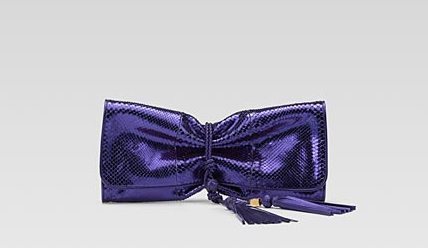 Price: $ 1900 at gucci.com
Sometimes you just want to make a statement and imagine the kind of statement you'd make with this fabulous 'Malika' Evening Bag! I love the flap and knot closure and the in-your-face purple and the fact that you'd need little else to stand out when you're carrying this. Perfect for divas!
---
9

'Handmade' Medium Shoulder Bag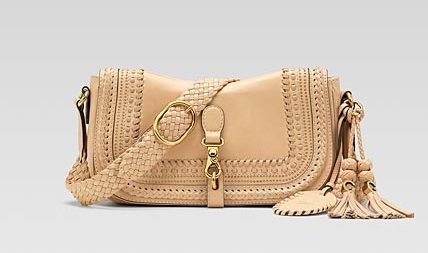 Price: $2500 at gucci.com
How does Gucci do this?! Make me want bag after bag after bag! I'm so in love with the intriguing orange leather and agreed, it might not be as versatile as some of the other choices but that doesn't stop me from wanting it oh-so-bad!
---
10

'Marrakech' Medium Messenger Bag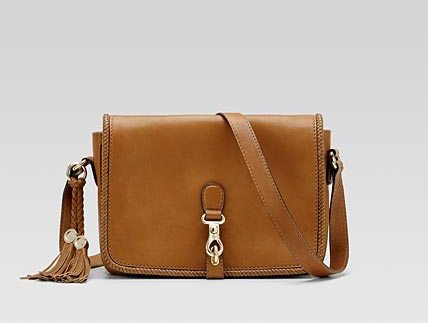 Price: $1990 at gucci.com
And finally, for my current obsession...messenger bags! They're practical, versatile and oh-so-chic and when it's as exquisite as this camel brown leather Gucci messenger bag, can you say no? I didn't think so!
How's that for arm-candy? If I could, I'd buy all of these fabulous Gucci handbags! But Alas! Life hasn't been that kind to me just yet. Someday, someday! In the meanwhile, I'd love to know which of these bags were your favorites...
---
Comments
Popular
Related
Recent