This past weekend, I cleaned out my closet and realized it's been a long time — months! — since I bought a new bag. Yes, I like the ones I have now, but what girl doesn't need a new handbag or clutch once in a while? So I did a little window-shopping, and these are the most fabulous Yves Saint Laurent bags I found… and I want them all!
---
1

Roady Hangbag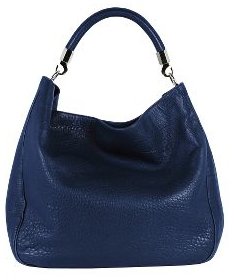 Price: $1,395 at ysl.com
Available in electric blue or deep red, this roomy hobo bag is a must-have! I love the textured leather and the handy celly pocket on the inside, and the shiny nickel hardware! I'm adding the blue one to my Birthday wish list! There's gotta be someone out there who wouldn't mind gifting thisto me!
---
2

Shoulder Bag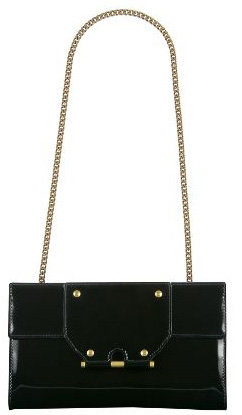 Price: $599 at ysl.com
A classic, with a few updates! Glossy black patent leather shoulder bag with a detachable metal chain and details. It's small but perfect for work! Put that on the list of must-have classics!
---
3

Besace Medium Flap Bag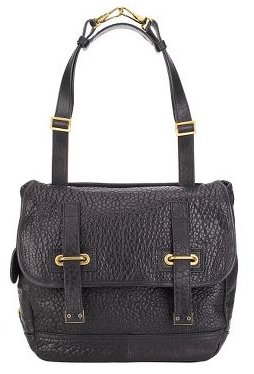 Price: $1,895 at ysl.com
I love the look of messenger bags, but I also love the shoulder bag, and this bag is both! Made of textured black leather with shiny brass hardware and accents (like the two-clip fastener on the strap).
---
4

Chain Handbag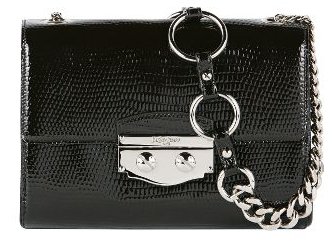 Price: $1,595 at ysl.com
I love the shiny nickel hardware, especially the classic YSL Saharienne graduated linked rings. The bag is made of lizard-print patent leather, is glossy black, and features interior and exterior pockets. Also available in grey.
---
5

Small Besace Messenger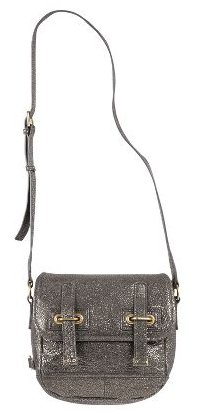 Price: $849 at ysl.com
If Santa doesn't bring this during Christmas, I'm buying it for myself! It's a tiny silver leather messenger bag, inspired by an original by Mr. Saint Laurent himself. I love the contrasting hardware on the flap-and-tab closures…
---
6

Shoulder Bag in Natural Lizard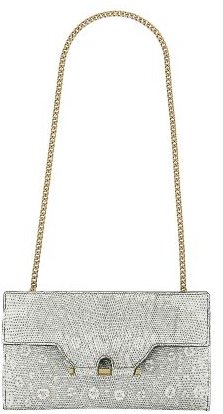 Price: $1,199 at ysl.com
Made of natural lizard, this bag also features the detachable chain, making it very versatile — it can be a shoulder bag or a clutch. Oh how I love clutches!
---
7

Chain Handbag in Suede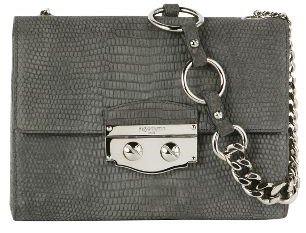 Price: $1,595 at ysl.com
This is very similar to the chain handbag mentioned as item number four, but with a twist: the bag is constructed of soft, plush suede with a funky lizard print! I wonder if there are matchingsexy boots…
---
8

Medium Emma Flap Bag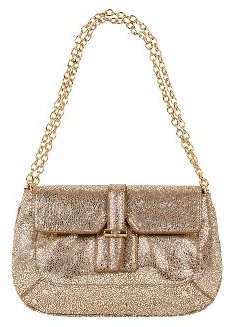 Price: $699 at ysl.com
All that glitters really is gold… or grey! This is such a pretty bag! It's made of leather and features a metal chain and accents and a neat flap-and-tab closure. Anyone who loves shiny bags is bound to love this.
---
9

Small Mombasa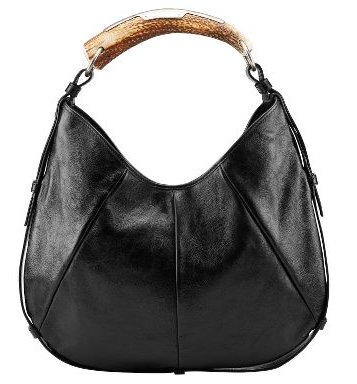 Price: $1,045 at ysl.com
Truly unique! This bag is roomy enough for all of your belongings, and features brass hardware and a deer-horn handle. Made of soft tumbled leather in fabulous Italy. Off topic, I would love to visit Italysomeday!
---
10

Large Logo Tote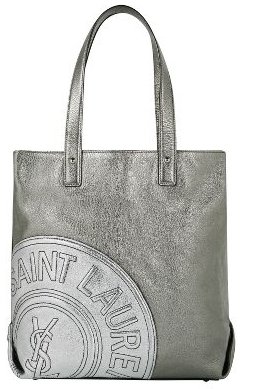 Price: $1,295 at ysl.com
This one would make for the perfect "student bag" to take to college except it's probably far too nice for that! It's available in three metallic shades with a contrasting YSL logo patch, with a handle you can carry by hand or sling over your shoulder. Love it!
So many fabulous Yves Saint Laurent bags, so little time! I love how the designers take a classic bag and make it over with interesting, unique details… I absolutely must have the little messenger bag! What about you? Which of these gorgeous YSL bags do you lust for? Or have you seen another one that you like better?
More
---
Comments
Popular
Recent