Are you considering getting a designer bag and don't know which one to splurge on? I think I might be able to help you with this dilemma!
Being a fashionista on a budget myself, I had to come up with a shopping-for-designer- handbags tactic. And after doing a little research, I found out that there are some timeless designer classic bags a gal truly needs since the rest of the bags are just a slight variation on these 11:
---
1

Louis Vuitton Monogram Speedy Bag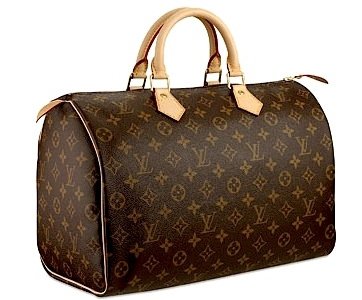 Louis Vuitton have never been more popular than they are right now. But believe it or not, Louis Vuitton Mongram Speedy Bags have been the "it" bags for over 50 years now...
The size of the bags varies from Speedy 25 to Speedy 40 and so does the price: $675.00 - $750.00, they are available in Louis Vuitton online store, but I am sure you will prefer to buy your LV in a Louis Vuitton boutique near you.
---
2

Chanel 2.55 Flap Bag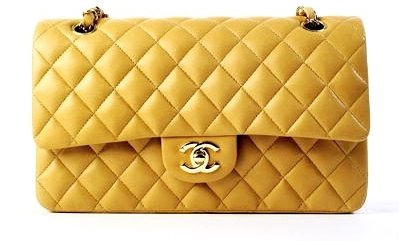 Awe... Chanel 2.55 is the queen of designer handbags. It's so stylish, it's breath-taking. They are twice as expensive as Louis Vuitton Speedies and they are too so worth the crazy price. These beautiful bags come in different colors and in 3 sizes - check out the size/price chart at the bottom of Chanel 2.55 - Pure Classic post.
3

Dior Black Quilted Patent Lady Dior Bag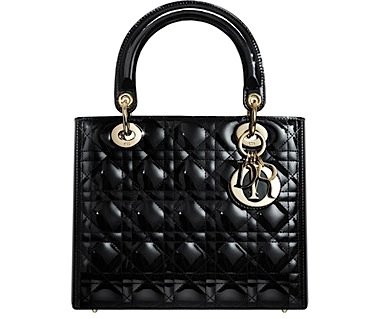 Yet another stylish, timeless classic. This Dior bag looks stunning and it can be worn with anything, which makes it a fantastic choice for your designer bag collection. It comes with golden hardware as well, in case you are looking for something dressier.
For the price of $1800 you are getting one of the most fabulous bags out there. And by the way, the beautiful classic Lady Dior bag comes in white patent leather too for those hot summer days and vacations (sigh)...
---
4

Hermes Birkin Bag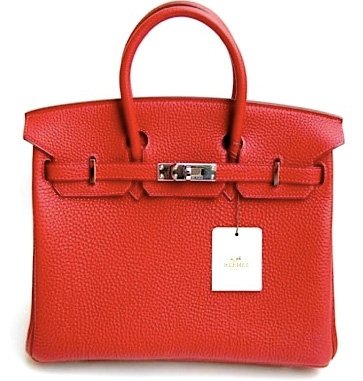 This is the bag you have seen on the most stylish celebrities. Although this bag is definitely not my style, I can see why women want to shell out $6.000.00 - $15.000.00, depending on the material, for a bag like this.
Located in Paris, Hermes issues only 5 (!!!) Birkins a week - the waiting lists are endless, of course, and that's what makes them even more desirable.
Want to learn more about Hermes Birkin bag? Check out the history of this legendary bag at 101Suite.com.
---
5

Fendi Leather Spy Bag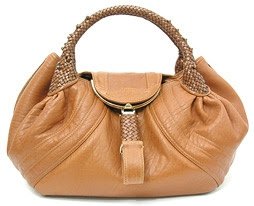 Ah the Fendi Spy Bag. This is another hot classic that any girl would be proud to carry! It has a unique shape and design with its woven handles and leather panels. It also comes in a variety of colors and textures ranging from fur to beads. At $2,250, this bag is certainly an investment but worth every penny!
---
6

Yves Saint Laurent Muse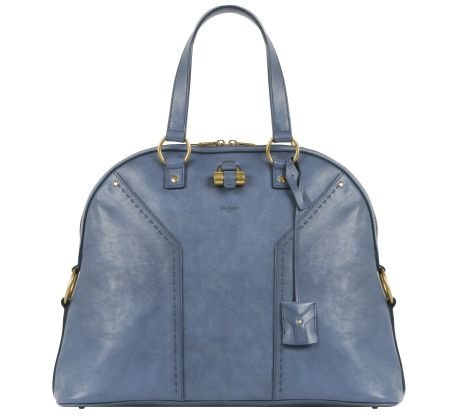 The YSL Muse might not be as recognizable as some of these other bags, but it has a huge celebrity following. Everyone from the likes of Kim Kardashian to Heidi Klum and Jennifer Aniston have been snapped by photogs carrying this super luxe bowling bag. It comes in three sizes as well as many prints and fabrics. Coming in at a price of $1,850, it's one of the more "affordable" of the bunch.
---
7

Gucci Jackie Bag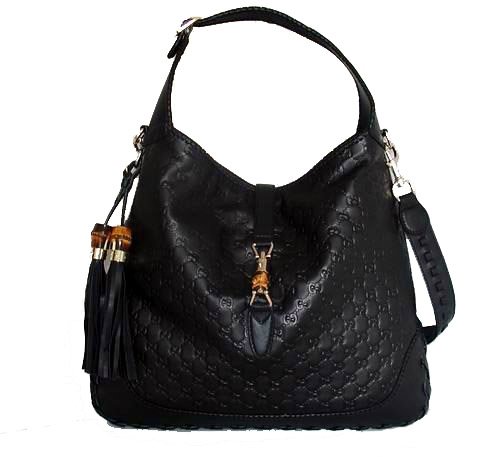 This fabulous handbag was inspired by the late Jacqueline Kennedy Onassis. Gucci says that this handbag is a testament to the enduring allure of graceful sophistication. This handmade bag comes in many variations and there is also a new Jackie line that has slight changes from the original. This bag is priced from $1,345-20,400 depending on what fabric you choose.
---
8

Marc Jacobs Quilting Stam Leather Satchel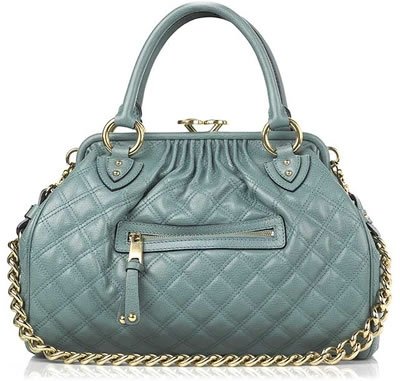 This was Marc Jacobs' first "it" bag in 2006 and has been seen on countless celebs around the globe. The purse was named after model Jessica Stam who needed a large bag for her portfolio. Aside from the fact that you can spot this bag on many celebrities, the quilted leather comes in eye-catching colors and has beautiful gold hardware to complement the many colors. The Stam is priced at $1,275.
---
9

Dior Saddle Bag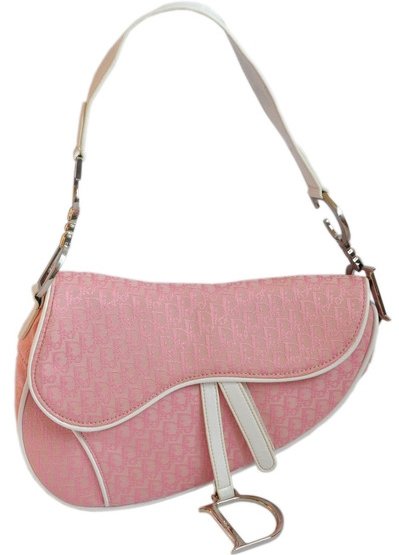 The Dior Saddle Bag debuted in 1999 and was created by designer John Galliano. Although this bag was designed to resemble a jockey's seat, it made a huge splash in the fashion world. While we might not see too many of these bags these days, it remains an iconic bag that has its place in designer purse history. The Saddle Bag came in numerous variations and started at $999.
---
10

Alexander McQueen Skull Clutch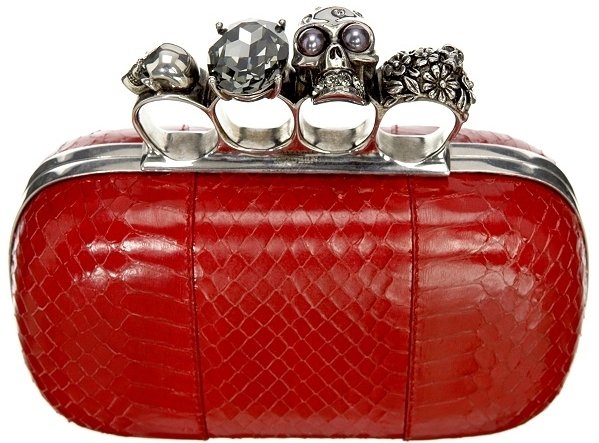 This "it" clutch is gothic yet elegant and totally luxurious. Not only were women crazy over the chic design, the decorative clutch clasp and knuckle dusters made this purse even more desirable and inspired numerous DIY projects. Starting at $1,495, this clutch is not for the faint of heart.
---
11

Chloe Paraty Bag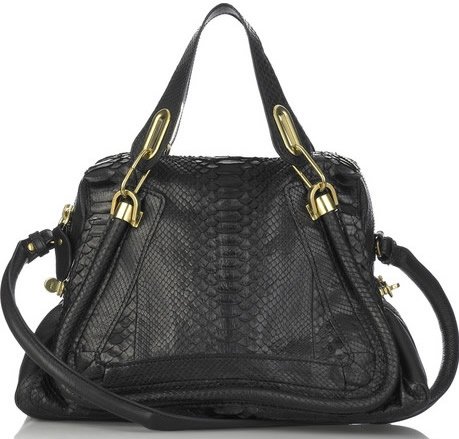 It was a close call between the Chloe Paraty and Paddington, but the Paraty won in the end! This iconic bag is yet another celebrity favorite and made its debut in 2008. This satchel comes in small, medium and large and also comes in an assortment of fabrics. Do you remember when Reese Witherspoon got in trouble with PETA for rocking the python version? You can your own Paraty starting at $1,795.
Well, Ladies, these are the 11 Most Stylish Classic Designer Bags in the world. Hope this must-have selection made your life easier!
Of course, some sources (like "The Little Black Book of Style") suggest Gucci Jackie. O bag as yet another must-have classic, but I just did not think this particular bag was fabulous enough...
Should it too be on this Classic Designer Must-Have Bags list? I would love to hear your opinion, dear Fashionistas...
---
Comments
Popular
Related
Recent