10 Amazing Messenger Bags ...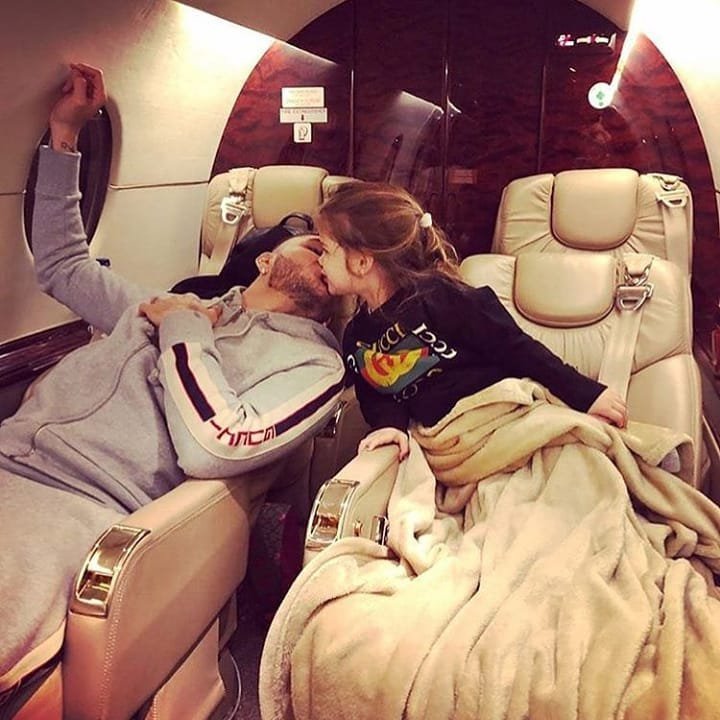 Has anyone else noticed how hard it is to find a cool messenger bag these days? I love messengers, because they're fashionable – if you get lucky – and functional, and I like to carry my entire life with me wherever I go. I ferreted out some really cool bags, though, so I hope y'all like these 9 amazing messenger bags as much as I do!
1.

K-Cliffs Black & White Fleur Messenger Bag
Price: $29.99 at amazon.com
This is both a messenger bag and a laptop bag, but it's not so large and bulky that you can't use it every day – whether you have a laptop or not. Although the color palette is a simple black and white, the floral motif is really gorgeous. I'm generally fond of anything even vaguely reminiscent of the fleur de lys.
Price: $44.00 at shanalogic.com
ShanaLogic has some really cute messenger bags like this one, but Poe lover that I am, of course I fell for the raven motif. This bag is simple but incredibly trendy as well. From its frayed edges to its exquisitely detailed raven, it's outwardly cool. Inwardly, there's plenty of room for anything you might need to carry around with you.
3.

American Princess Messenger Bag
Price: $16.50 at amazon.com
What? I like pink! I'll grant you this is a little extremely pink, but what can I say, I like the flower detailing as well as the color scheme. It could be sweet enough to cause cavities, but I think the grey and white highlights save it from that. This is an ideal book bag, for little girls, teens, or college students.
4.

Fred Perry Game Messenger Bag
Price: $103.44 at us.asos.com
If, however, you would like something a little subtler, something a little more chic, Fred Perry has you covered. This is like an oversized purse. Blue on the inside for some contrast, it has plenty of room inside, plus space for things like pens, pencils, iPods, cell phones, and so on.
5.

K-Cliffs Sparse Tranquility Messenger Bag
Price: $35.50 at amazon.com
I like the Zen styling of this one. It looks like an Asian inspired garden, and the detailing is simply gorgeous. Again, it can be used as both a laptop bag and a messenger bag, so you know it has tons of space inside. There are four different compartments, in fact. I love when a bag is gorgeous but still allows you to be organized.
6.

Pirate Bunny and Crossbones Messenger Bag
Price: $49.00 at shanalogic.com
I don't know what to say about myself for this one, except that I think it's adorable. It's a pirate bunny, come on. Actually, I'm just fond of the color scheme, and this bag has a lot of room without being bulky. Messenger bag or laptop holder, it has room for everything, from gadgets to notebooks to notebook computers.
7.

Diesel Control Printed Messenger Bag
Price: $89.65 at us.asos.com
I honestly just love the styling of this bag. I think it's really unique and original. I'm generally fond of Diesel's accessories, at least, because they tend to be so cool. This is basically a straight messenger bag, though: medium amount of room; zip pockets; fold flap; you get the idea.
8.

K-Cliffs Green Floral Garden Messenger Bag
Price: $29.99 at amazon.com
A brighter choice, this is yet again a combination messenger bag and laptop bag. K-Cliffs offers really gorgeous designs, which is why I picked this one. The stitching, the colors, the design – they all work beautifully together, and that comes in addition to a whole lot of space.
9.

Leatherette Messenger Bag
Price: $15.99 at forever21.com
Of course, not everyone wants something bright and flashy. This, too, is a straight messenger bag, and ideal if you are looking for something simple but stylish. The strap is really shorter than it should be on a messenger bag, but since it hooks the way it does, you can actually easily replace that.
10.

Case Logic Canvas Messenger Bag
Price: $24.73 at amazon.com
This bag is simple as well, except for that one awesome flash of the design. It, too, will hold a laptop among other things. A quintessential college kid's messenger bag, it evidently even has a bottle opener. It's simple but roomy and, for all of that, still pretty stylish.
And there you have it! Typically you have to look in specialty shops or find specialty retailers to even get a glimpse of the kind of messenger bags you used to be able to find. What do you look for in a bag, whether it's a purse or a messenger?
{{#comments_count}} Show Commnents ({{comments_count}}) {{/comments_count}}