One of my favorite lines from a movie is from "Steel Magnolias," where one character tells another that what separates us from the animals is our ability to accessorize… it's true! The right accessory can do almost anything, from making an outfit fun instead of dull, to starting a conversation with that hottie from the Marketing Department. And one of the best brands for super-cute accessories is Loungefly, who specialize in Hello Kitty and kawaii-inspired goodies. Isn't it time to build your own collection of darling wearable or useable doo-dads? To get you started, here are 7 cute accessories by Loungefly…
---
1

Cute Commute IPhone Case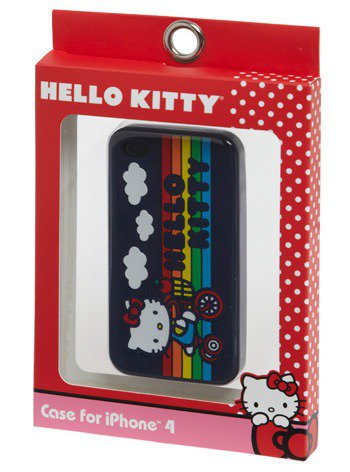 Price: $29.99 at modcloth.com
Protect your precious new iPhone with this adorable Hello Kitty-bedecked rubber case. It's as chic and stylish as Miss Kitty herself, as she pedals her bright red trike across a rainbow. The case is designed for the 4th generation iPhone and measures 4½ inches tall by 2½ inches wide.
---
2

Smilin' with My 'Stache Pouch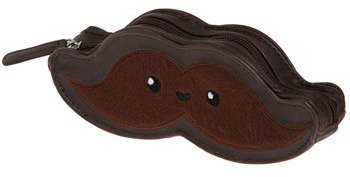 Price: $19.99 at modcloth.com
How could this adorable little coin purse not make you grin every time you use it? He's shaped like a little handbar moustache, made of vinyl and soft felted cloth, smiling sweetly as he holds your coins, lip gloss, and other tiny treasures.
3

Hello, Snazzy Style Necklace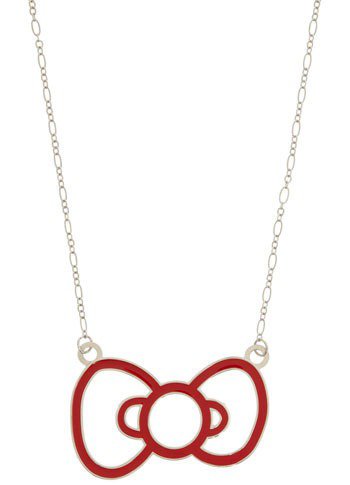 Price: $29.99 at modcloth.com
Imitation is the most sincere form of flattery, so why not borrow a little of Hello Kitty's signature style — namely, her little red bow — by wearing this incredibly endearing but simple necklace? It's just a little red acrylic bow dangling from a shiny silver-tone chain, ideal for adding a little of Kitty's flair to any of your work-week ensembles.
---
4

Hello, Sweet Tooth Wallet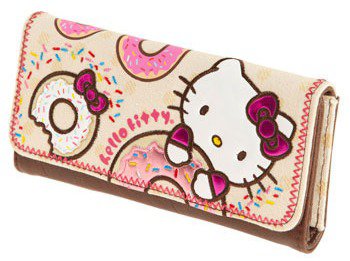 Price: $34.99 at modcloth.com
I have an undeniable sweet tooth, so I'm always on the lookout for tasty treats, like the ones on this wallet. It also features Hello Kitty at her cutest, offering a donut with shiny pink frosting. Inside, the wallet offers a number of handy slots and pouches, making it as functional as it is friendly!
---
5

23 Flavors of Fab Lunch Box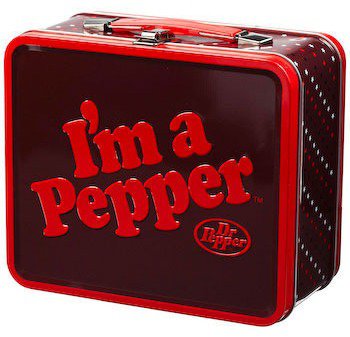 Price: $14.99 at modcloth.com
I'm a very health-conscious eater, which is why my addiction to Dr. Pepper is so shocking. If you're a Pepper too, celebrate your love of those bubbly, delicious 23 flavors with this retro-inspired lunch tin. Use it for your sandwich and juice box, or as a handbag, with skinny jeans, lace-up booties, and a cute tunic.
---
6

Quarter Pounder Pouch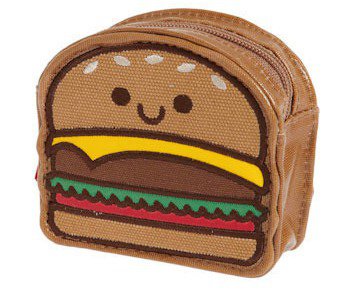 Price: $19.99 at modcloth.com
Choose from a smiling cheeseburger (or, if you're vegetarian, a Boca Burger) or a sweet pink cupcake, either way, your change and other small necessities have never been carried with more cuteness. Each pouch features a zipper on top and a sturdy embossed PVC construction.
---
7

Never Forget Which Key Cap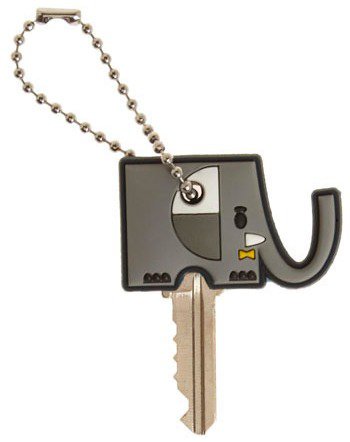 Price: $5.99 at modcloth.com
Put an end to the fumbling in doorways with this clever elephant key cap. You'll know in an instant which key is which, always ready with your apartment key instead of the one to your mother's house or your office. He slips right over your key, and is much more stylish than a big black mark or strange dent, no?
Aren't all of these Loungefly accessories adorable? I love them all, but I'm particularly fond of the little cupcake and cheeseburger coin purses… so cute! Which of these accessories do you like best, and why?
---
Comments
Popular
Related
Recent