While we all know it's better for the environment to stop using paper lunch sacks and pack our lunch in reusable totes instead, it's hard to find a lunch bag that's cute enough to entice us to make the switch. Who wants to carry a boring, bland bag for our tasty lunchtime treats? No worries, sweetie! I've found a bunch of cute lunch bags for your peanut butter and jelly sandwich, and here are a few of them!
1

Private Picnic Lunch Bag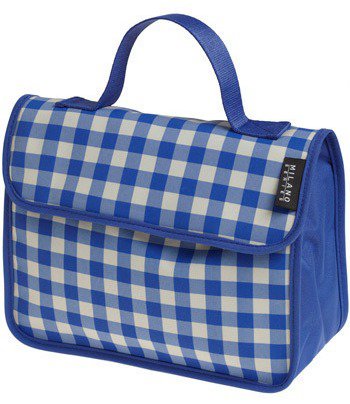 Price: $17.99 at modcloth.com
Available in cheery Blueberry blue or bright Watermelon red, this gingham-check lunch tote is ideal for carrying all of your lunchtime treats. It's roomy enough for your thermos, too, and the interior is lined in heat and cold-sealing silver. Imagine how this lunch bag will cheer you, even on the greyest winter day.
2

All Good in the Flavor-hood Tote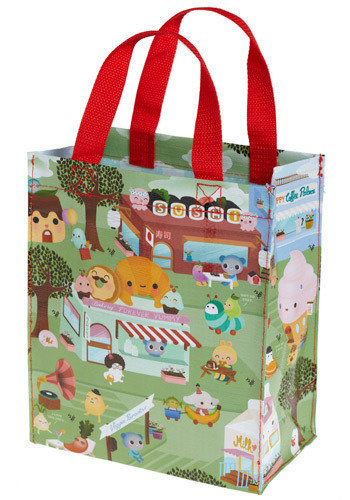 Price: $12.99 at modcloth.com
When you're hungry, it seems like the entire town is populated with tasty-looking eats and treats… or is it just the power of suggestion from your adorable kawaii-cuteness lunch tote? The cheerful foods on this 95% post-consumer material bag are designed by artist Silvia Portella. It measures 11 inches tall, 10½" across, and 8½" wide, which is roomy enough to tote your lunch and a nice book to read while you're nomming.
3

The Meal Deal Lunch Set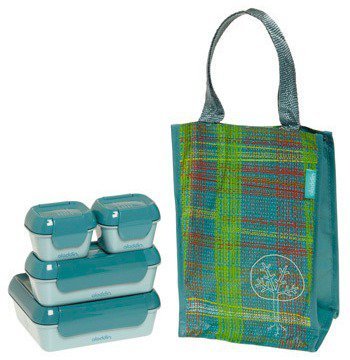 Price: $25.99 at modcloth.com
If you're slightly OCD about saving the environment and keeping your lunch foods in their own proper places, this is the lunch set for you. It's made of 100% recycled materials, and includes four storage containers and one mad-about-plaid tote bag with a cute little tree (perhaps the one you'll save by using this set).
4

Vinyl Vittles Bento Box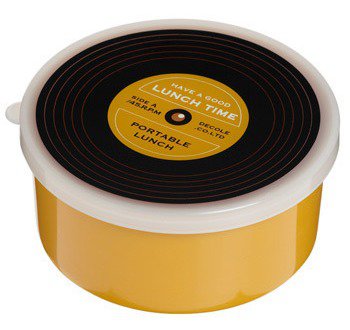 Price: $10.99 at modcloth.com
Granted, your entire lunch won't fit in this rockin' container, but your little snacks sure will! Use it for your pretzels, M&Ms, marshmallows, Chex Mix, and the like… it's so cute! And it's totally portable.
5

Never a Doll Moment Lunch Bag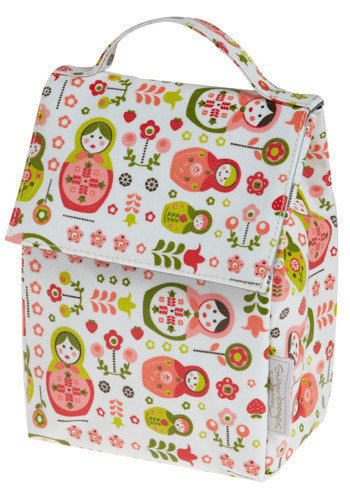 Price: $18.99 at modcloth.com
Eek! So cute! I can't imagine a lunch bag more adorable, can you? It's covered with pink and green matryoshka dolls and matching flowers, and closes with a handy Velco flap. There's a handle on top for easy carrying, and it's roomy enough for all of your favorite lunch-time foods… I love it!
6

Fairy Tale Feast Lunch Bag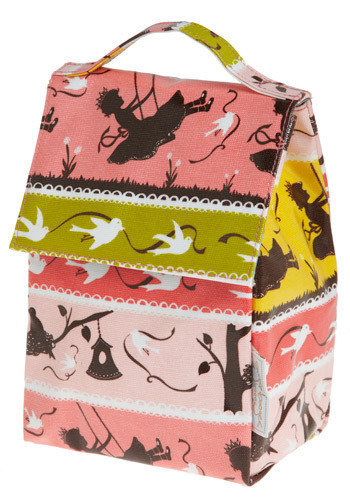 Price: $18.99 at modcloth.com
I can't think of anything I'd love to do more at lunch time than take a swing on the swing-set, so celebrate that joyous flying feeling with this cute tote. It's easy to wash inside and out, and is covered in sunny warm colors.
7

La Cycliste Lunch Bag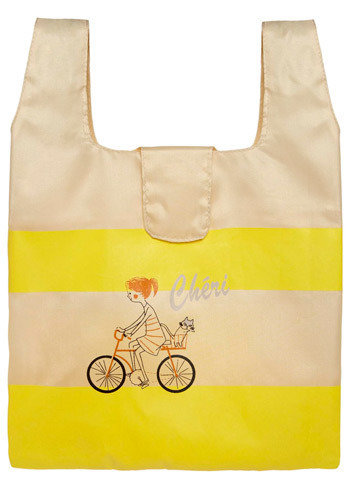 Price: $10.99 at modcloth.com
This eco-friendly polyester tote closes with Velcro to keep your lunch tucked safely inside. It's also so stylish, you'll want to carry it even on the days you buy hot lunch! It features a background of sunshine yellow and cream stripes with a singular sweet cyclist on her way to, well, lunch! Cute!
With so many cute, stylish lunch bags to choose from, you may want to buy more than one… perhaps one for work, one for fun? I adore the one with the dolls on it… which cute lunch bag do you like best, and why? Please tell!