The 7 Most Beautiful Blogs on Bags are your go-to websites for major purse eye candy. Whether you are looking for something nice to buy or you are wondering what clutch brand a certain actress used to a certain red carpet event, these most beautiful blogs on bags are your what you should read. I am not a huge bag lady but I have to admit that I stalk these most beautiful blogs on bags because the items they feature are simply delightful.
---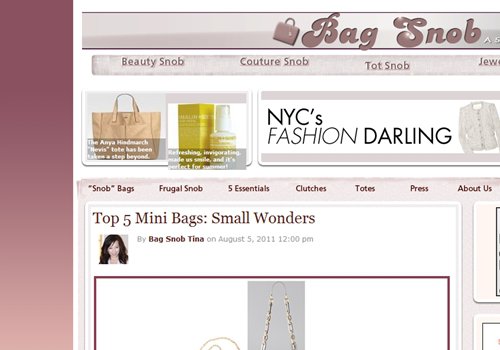 Part of the "Snob" sister blogs, Bag Snob is definitely one of the most beautiful blogs on bags today. This blog is fantastic because you get to read more than just features on individual bags from top designers. They also have posts on types of bags from different brands and others that make buying a new purse or clutch much easier.
---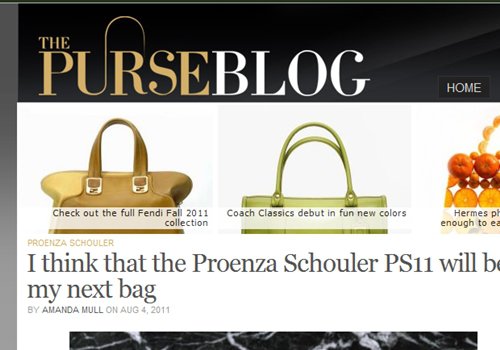 Of course, The Purse Blog has to be part of this list of the most beautiful blogs on bags. There are many things to love about this blog. For one, Amanda is funny. Her posts make you feel that you are talking to a dear (and funny) girl friend. Of course, the highlights of this blog are the bags. With clear photos and fantastic descriptions, the posts here will make you wish that you are earning millions.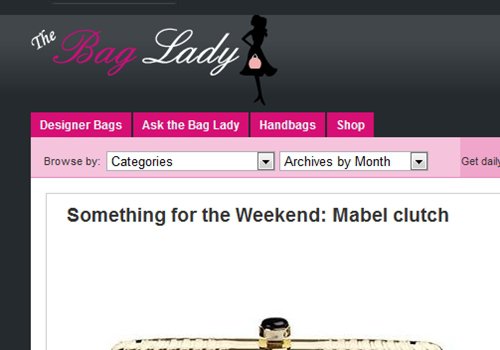 The Bag Lady is a website to visit if you simply want to gaze at beautiful purses, totes, and clutches. The posts about bags are straightforward and full of info. They even provide a link for where you can purchase the bags they feature. If you're new to this site, never fear; navigating the blog is very easy. The extensive list of categories will surely direct you to the bag or designer you're interested in.
---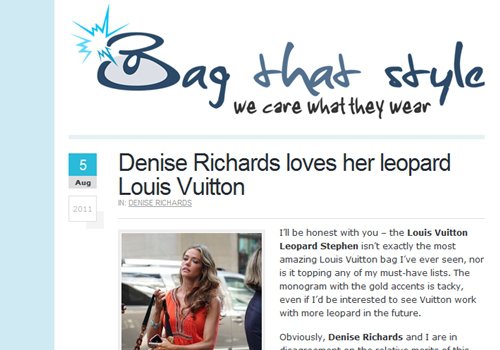 I consider this one of the most beautiful blogs on bags out there because it's not like the other blogs we have listed here. Bag That Style focuses on the bags (and other items) that celebrities have been photographed carrying around or wearing. Many of us are inspired by what our fave celebs wear and to help you find the bag to pull off a certain look, Bag That Style is your guide.
---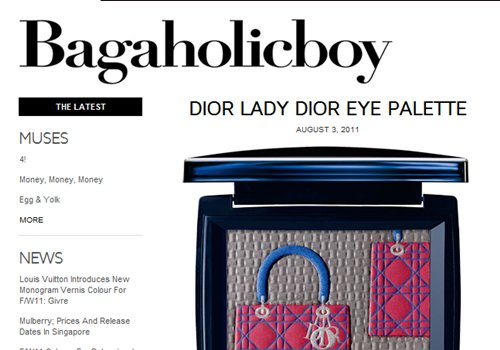 Bagaholicboy is about "a man and his never-ending quest to seek out the best designer bags and life's other little luxuries..." How fab is that? His bag blog is all kinds of fabulous, too. With features on beautiful designer bags, new collections, and more, Bagaholicboy is one fantastic bag blog to follow. Go ahead, bookmark his blog!
---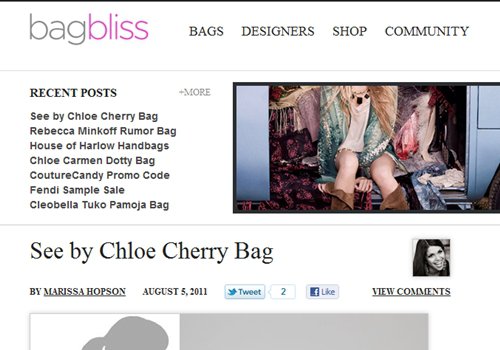 Do you know how hard it is to tell the actual size of a bag just by looking at a photo? Sure some blogs post the dimensions but translating the numbers to an actual size of a bag will require effort from you. Thankfully, the geniuses behind Bag Bliss have found a solution to this problem. Of course, Bag Bliss is one of the most beautiful blogs on bags today not only for the useful size reference photos they show. This is a top bag blog today because they cover wonderful news, products, and they point you to awesome sales.
---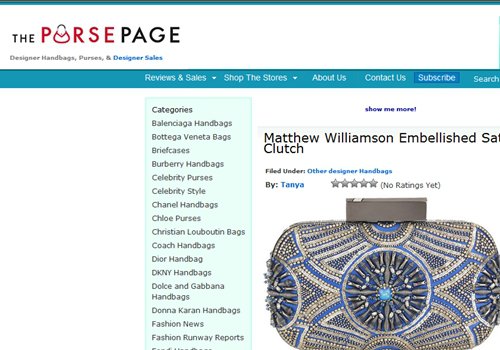 Shopping for a new bag should start at The Purse Page. This blog is a wonderful resource for pretty purses that are out in the market. With clear and large photos and links to online stores, get your credit card ready before you head out to their blog.
I should warn you that this list on the most beautiful blogs on bags will make you realize that your bag collection is seriously lacking. I am speaking from experience. I am a shoe lady but reading these most beautiful blogs on bags every now and then make me want to start buying more bags.
So tell me, ladies, do you follow these most beautiful blogs on bags?
---
Popular
Related
Recent