9 Gorgeous Purses for the New Year ...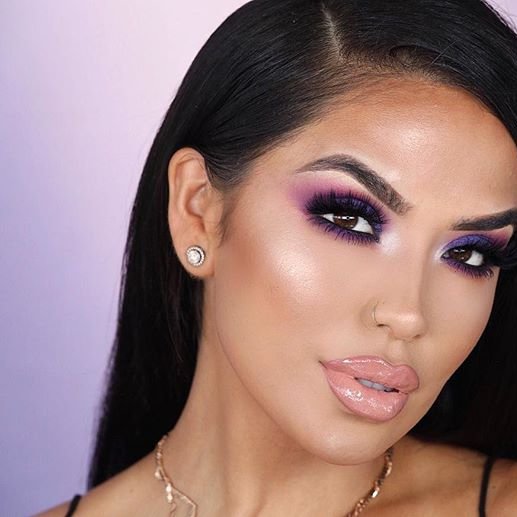 I could easily consider myself a collector, a veritable connoisseur of purses. I'll admit that I don't generally buy expensive labels, but if something catches my eye, I have been known to save up for it if the compulsion is strong enough. I love having different styles, colors, sizes, and patterns to choose from. So, here are 9 gorgeous purses for the New Year that I would love to add to my collection!
1.

Juicy Couture Butterfly Daydreamer Velour Tote
Price: $198.00 at shop.nordstrom.com
Velour is going to be super hot in 2011, but that's only a small part of why I think this tote is amazing. I'm typically not into butterflies, but the screen printing on this bag is absolutely gorgeous. Sequins add some dazzle and glamor, and there is leather trim with an innovative texture. It has plenty of room, too, with pockets outside, plus space for cell phones and wallets, not to mention a mirror inside!
Price: $68.96 at us.asos.com
This satchel makes the list because it manages to be both simple and complex. It is simple because you have a basic black bag with classic silver accents – and complex because of the nature of those accents. The silhouette is classy and classic, but the braided strap and buckles make this a real eye catcher.
Price: $92.99 at modcloth.com
I don't normally dig gold, but this purse is absolutely adorable. Made by Deux Lux, the leather is actually vegan friendly, and it is soft and supple to the touch, something you can tell even in the picture. The studs adorning the bag like polka dots are not only gold; some of them are silver and copper as well. Inside, the lining is mauve for a stunning juxtaposition of color. That is just too cute!
4.

SR Squared by Sondra Roberts Octagonal Faux Leather Box Clutch
Price: $78.00 at shop.nordstrom.com
Now, at first glance, this purse may not look practical – but at second glance, who cares? This makes my list simply because of its innovation. I mean, I've never seen an octagonal purse before! This one is so sleek, with silver studs and a lovely, delicate looking chain for a strap. It's small, not quite a clutch, so as a fashion bag, it totally works.
5.

ASOS Leather Traditional Satchel
Price: $103.44 at us.asos.com
Not everything has to be about basic black, even with handbags. This red leather purse makes a gorgeous splash of color. Now, sometimes, if you choose a colorful piece, you want to go easy on the design. The silhouette of this bag is simple and elegant, so the color isn't overpowering, but the accent – the buckles on the straps, for instance – keep it from being boring.
Price: $22.80 at forever21.com
I love tweed. Love it, love it, love it! So it pretty much goes without saying that I think this bag is precious. It has a nifty twist lock in the front for opening and closing it, plus two cute patch pockets. The purse is felt, a mixture of polyester, cotton, and wool, among other materials. It's great for a workday purse but, paired with the right outfit and used on the right occasion, it's also a great choice for a fun evening out.
7.

Lucky Brand Runaway Printed Canvas Crossbody Bag
Price: $92.00 at shop.nordstrom.com
Sometimes, you just want something fun. I think this is a fun bag, for a number of reason. For one thing, everything about it screams vintage, especially the motif. And I love the pattern as well. It's colorful without being gaudy, and the colors work beautifully together. It's a canvas bag, so it promises to be durable. This is the kind of purse you want when you have to carry your whole life around with you.
8.

Studded Rhinestone Flap Handbag
Price: $22.80 at forever21.com
When you get basic black with a twist, you've got a real winner. This bag looks simple, until you consider all those rhinestones covering the flap. The leather strap is mixed with a chain, which is really cool looking, and it has plenty of room. Because the rhinestones aren't ostentatious, you can use this both day and night.
9.

Smelling like a Rose Bag
Price: $94.99 at modcloth.com
This bag is here for one reason: I love pink. I think this color is gorgeous, it has plenty of space, and it's just all around gorgeous.
And there you have it, 9 purses I would love to have in 2011! Do any of them tickle your fancy? What do you look for in a purse? What style, size, accents?
{{#comments_count}} Show Commnents ({{comments_count}}) {{/comments_count}}