What woman doesn't love a great handbag? Some of us need an actual storage solution just for our enormous collection of purses! Purses and shoes go hand in hand with us girls and they are as important as our clothing! I've composed a list of fabulous handbags for this spring. I think you are going to love them as much as I do!
1

Carryall Tote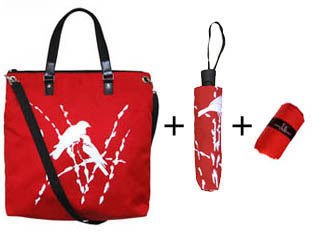 Price: $89.00 at tray6.com
These bags are great because they come with a matching umbrella and shopping bag. Spring is the perfect time of year for unexpected rain showers. You will never be stuck with out an umbrella again!
2

Chinese Landry Dolly Hobo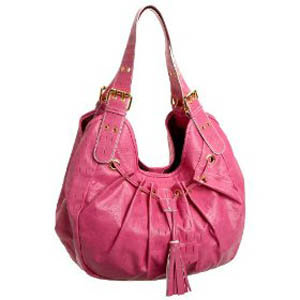 Price: $77.38 at endless.com
I love the color of this bag! It says spring loud and clear! The size is perfect – not too big, not too small. And it has a magnetic closure. Easy access and easy closure! What a great purse!
3

Harajuku Lovers Fan Cross-Body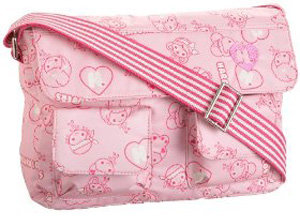 Price: $68.00 at endless.com
Another really cure handbag from Endless.com. This purse is all girl, with multiple pockets and compartments to store all of your make up, pens, phone, and other girl essentials. It has a retro with a hint to modern look and comes in a girlie color – pink!
4

LeSportsac Kasey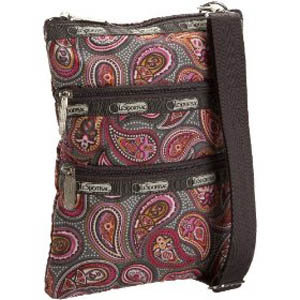 Price: $38.00 at endless.com
Wow! This handbag comes in a huge variety of colors! It's perfect for day or evening and it doesn't require a separate wallet. A solid 5 star rating, you will want to add this one to your repertoire!
5

Jasmina Rose Clutch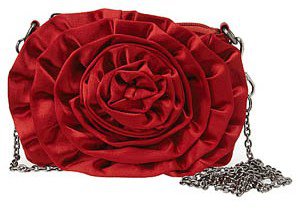 Price: $39.99 at ninewest.com
Will you be attending a wedding or shower this spring? This little clutch is perfect for any black tie affair. It comes in three colors and is ultra feminine. There's also a removable chain strap in case you don't want a shoulder strap.
6

Every Bow Shopper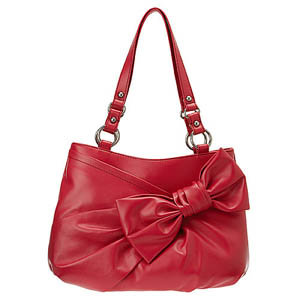 Price: $39.99 at ninewest.com
Romantic details inspired the make of this purse. It comes in rosy pink and creamy beige and both colors carry a romantic bow and pleats on the front. It's another small purse, so you would want to use it for special occasions only, but I think you'll agree with me, at $39.99, it's the perfect dressy affair purse!
7

Aubree, in White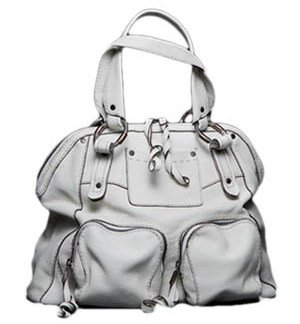 Price: $340.00 at abercrombie.com
Everyone needs a white purse for spring and summer. This one is made of genuine leather and has tones of pockets and zippers. You get a protective cover bag for storage when you are not carrying it, so it will stay clean and white!
8

St. John's Bay Alexis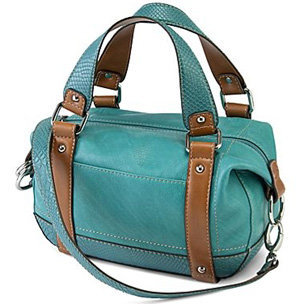 Price: $39.99 at jcpenney.com
I like this purse because it makes me think of vacation on the beach! You can carry it by the hand straps or on the shoulder. It has a zipper top closure. You can choose from four colors, but I prefer the Biscay Bay (aqua).
Which handbag was your favorite? Or do you have one I didn't mention? Please drop me a note and let me know which you would choose!