I love the change of seasons, and not just because of the weather — when fall comes, I get to bring out my fall boots and sweaters, and search out gorgeous new handbags! I've already started, and I've found so many, I don't know how I'll ever choose… here's my short-list, though, of 7 gorgeous fall handbags!
---
1

Swedish Hasbeens Small Saddle Bag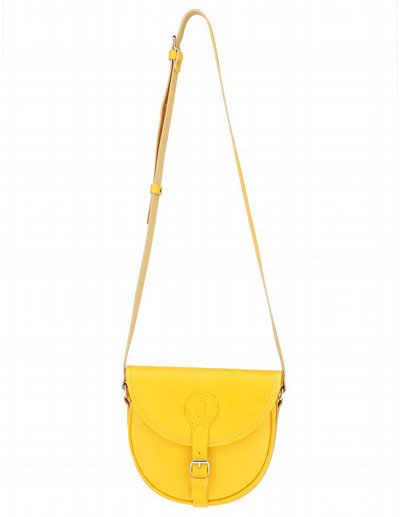 Price: $265.00 at urbanoutfitters.com
Saddle bags are very hot this fall, and this version is perfect for adding the trend to your wardrobe! It's available in four gorgeous colors, but I especially love the red and tan (though the black and yellow are pretty, too). The leather wears beautifully over time, softening as it ages.
---
2

BDG Tri-Pocket Basic Buckle Satchel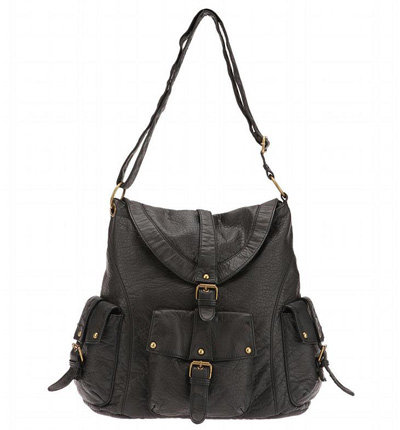 Price: $68.00 at urbanoutfitters.com
This bag is so versatile, you'll never want to use anything else! It also comes in four fab colors — grey, black, brown, and blue — and it's roomy enough to use for school books and gym clothes, but you could still just use it as an everyday satchel or carry-all. I love the three outside pockets and the antiqued-brass hardware.
---
3

Cooperative Mixed Media Satchel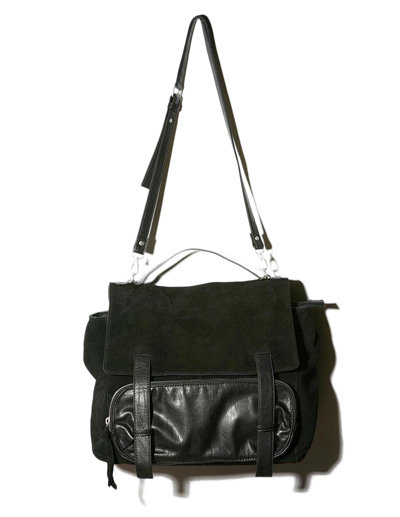 Price: $78.00 at urbanoutfitters.com
This gorgeous buttery soft suede bag is exclusive to Urban Outfitters, so don't bother looking for it anywhere else! It's available in dark yellow, chic black, or soft grey, and boasts classic messenger bag styling. Use the top handle to carry, or attach the shoulder strap and go hands-free.
---
4

Silhouette Flower Purse in Walnut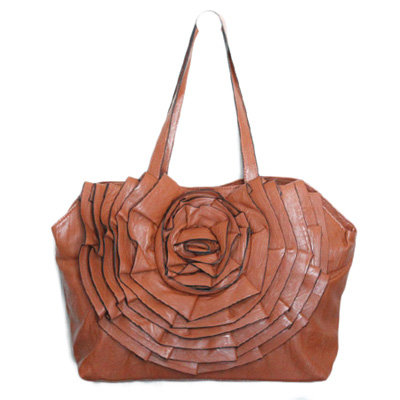 Price: $54.99 at shopruche.com
This handbag may look like it's all about style, but it's also very functional, with lots of inner pouches and pockets and a roomy interior space for everything from your cosmetics touch-up bag to your day planner and checkbook. But of course, the walnut-brown rosette, carefully detailed and oh-so-pretty, makes this bag work for all of your cozy fall outfits.
Shakti
and #6 are good....
---
5

Don't Shoot the Messenger Bag in Black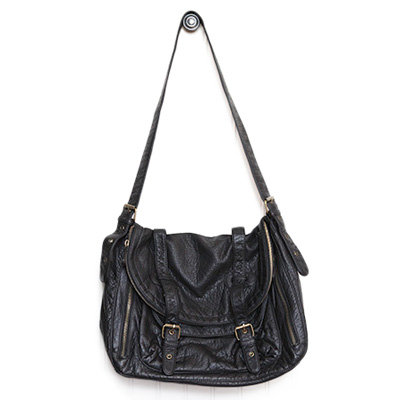 Price: $48.99 at shopruche.com
When you were a teenager, did you covet your older brother's well-worn, much-loved leather messenger bag? Knowing big brothers, he'd never let you have his, but now you don't need his hand-me-downs anyway — this bag has all the style his used to, with a few modern updates, like inside kangaroo pouches. Use it for school, or for work, and channel your inner studious girl.
---
6

Hidden Folds Purse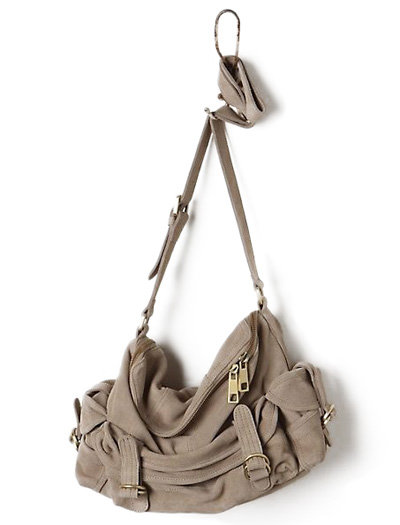 Price: $228.00 at anthropologie.com
This sweet little handbag is all comfortable slouchiness, perfect for wearing with your favorite soft sweater or cords. It's dove grey with lots of inner and outer pockets for keeping your treasures organized. Wear it over your shoulder or across your body.
---
7

Petal Pouf Bag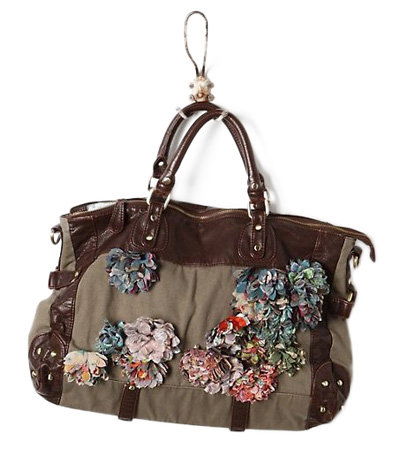 Price: $88.00 at anthropologie.com
If you're just not quite ready to say good-bye to flowers, then you're probably already a fan of the mum, blooming bright all through autumn. This tote features a collection of them, scattered across the front of the canvas bag, reminding you of late summer and early fall even on the coldest February day.
Now that I've shared my short list of gorgeous fall handbags, you have to help me choose which one to buy…or maybe which two… which do you like best, and why? What would you wear them with? Please let me know… I can't decide on my own!
More
Comments
Popular
Recent