Most girls confess that their weakness is shoes. Not me – mine is bags. I just love them, and have quite a collection – the only problem being that I constantly have to transfer possessions from one bag to another. I particularly love bold bags that stand out against a simple outfit. Here is my pick of them.
---
1

Cherry Blossom and Bird Wristlet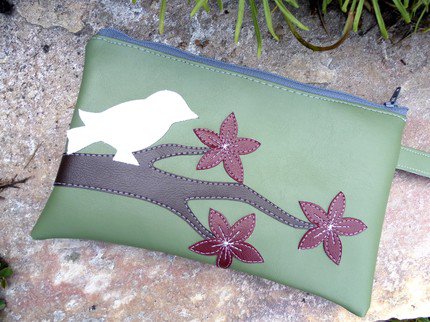 Price: $20 at etsy.com
Wow, there are some talented people at Etsy. This little bag has a lovely, simple but striking design. Perfect for when you just want to carry a few items such as mobile, wallet and keys, it is also vegan friendly if, like me, you prefer to avoid items of animal origin.
---
2

Rainbow Bag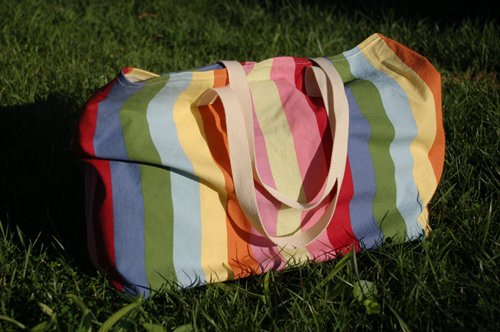 Price: $30 at etsy.com
Looking for a beach bag for your holidays? This is just the thing for summer, with its rainbow stripes. It'll also do double duty as a market shopper. What's more, it's washable – always a practical touch!
---
3

Retro Tote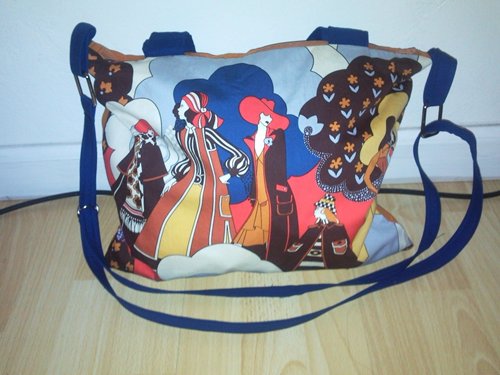 Price: $28 at etsy.com
I love the 70s! This cool bag has a print with girls in 70s style clothing. On a practical note, it has short handles plus a long adjustable strap – I like being able to adjust a bag so that it sits in the right place.
---
4

Frida Kahlo Backpack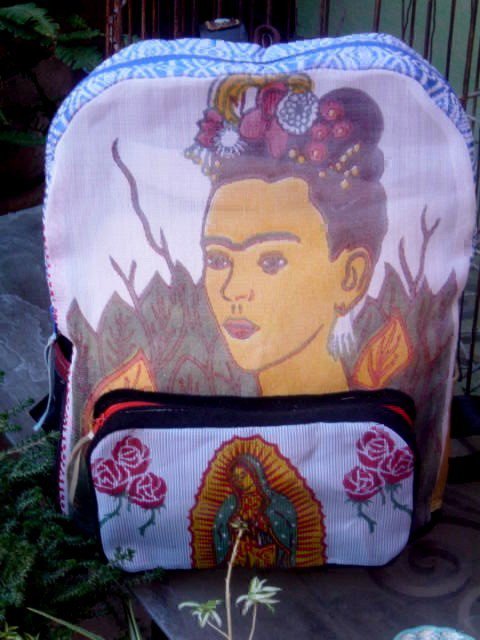 Price: $28 at etsy.com
The now iconic self-portrait of Frida Kahlo is here turned into a backpack. Another famous Mexican image, that of the Virgin of Guadalupe, forms a smaller pocket. Why have a boring plain backpack when you can wear a taste of Mexico?
---
5

Downtown Striped Easy Bag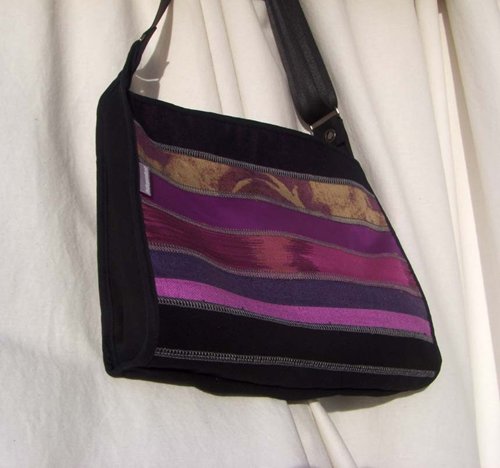 Price: $65 at etsy.com
This bag just leapt out at me, since it features shades of my favorite color, purple. It's very versatile, as it wold go with both smart and casual outfits. Plus it can be worn across the body, which I like for security, and has an adjustable strap. All the boxes ticked!
---
6

Giraffe Print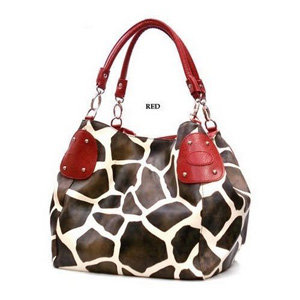 Price: $18.99 at amazon.com
Giraffe print is the new leopard print, I have decided. That big bold pattern is just so cool. A nice little touch with this bag is the red trim and handles, and it's also big enough to accommodate all the sundry bits and pieces that we like to carry around.
---
7

Steve Madden Bfloret Cross-Body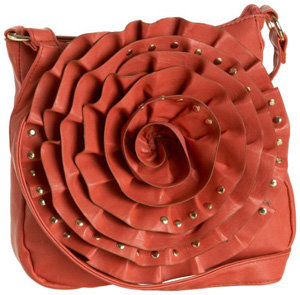 Price: $59.95 at amazon.com
A cross-body bag is always a favorite with me, both for security and convenience. This bag is also bound to get comments as it has a huge spiral flower trim on the front. It's available in four colors, but I think the flower stands out most in the coral version.
---
8

Betsey Johnson Dangerous Love Tote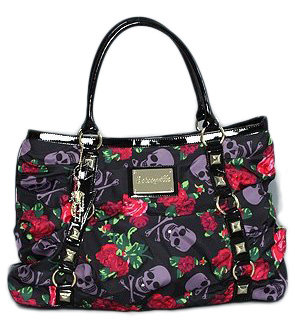 Price: $88 at amazon.com
If you're into the quirky style of designer Betsey Johnson, you'll love this tote bag. With a skulls and roses print, and studded trim, this bag is probably big enough to fit me in. It looks huge!
Are you a bag collector as well? What's your favorite like? Do you like plain and simple, or big and bold?
More
Comments
Popular
Recent