Well, it's that time of year again, time to break out the pencils and the notebooks and the bags.... oh wait! You're not going to carry THAT thing are you? There are so many new, stylish, super affordable bags available now you can let last year's backpack drop! Here's my list of 7 great back-to-school bags!
---
1

Messenger Tote Bag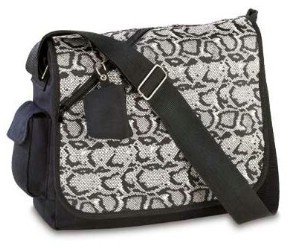 Price: $15.09 at amazon.com
This bag is affordable, classy and super cute for this fall! It has lots of little pockets for organizing your things and a strap to make carrying it a breeze. It also has a handy outside pocket for your cell phone and the shoulder strap is adjustable so you can get a perfect fit. I love the trendy snake-skin print, too!
2

Rolling Backpack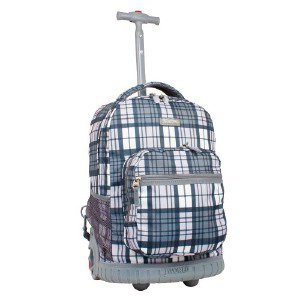 Price: $29.99 at amazon.com
Toting school books couldn't get more stylish than this! The plaid design is girly yet sophisticated and the fact that this bag is on wheels means less stress on your back and shoulders. School bags can get so heavy!
---
3

Laptop Bag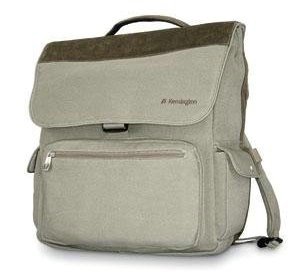 Price: $39.99 at amazon.com
This bag is a great versatile color and has lots of extra pockets for pencils, cell phone, markers, whatever you may need. I love the design and the shoulder strap for packing it around! And I think the little cell phone pocket on the outside would be convenient, too...
---
4

Drawstring Backpack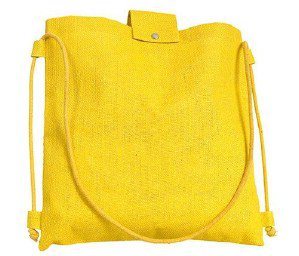 Price: $5.99 at amazon.com
I absolutely adore the bright cheery yellow color of this jute drawsting bag! So perfect for brightening your mood on a dreary school day. It's a steal at this great price too! I wonder if they have it in other colors...
---
5

Pencil Case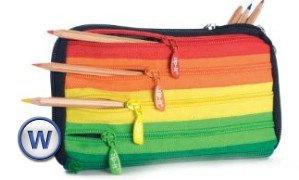 Price: $11.99 at amazon.com
Don't forget about a place for all your pencils! This rather unique zippered bag will keep them all in one place and handy for you at a moment's notice. I love the rainbow of colors, too!
---
6

Casual Tote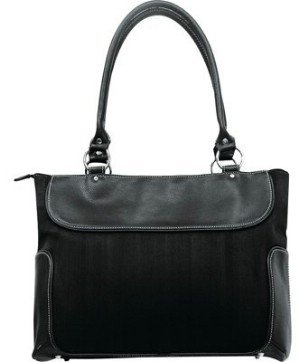 Price: $32.99 at amazon.com
This bag looks just like a purse! Its so functional, it can hold your laptop, books, and everything thing else you need. Perfect for the classy business woman!
---
7

Lunchbox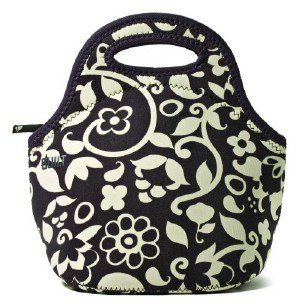 Price: $19.16 at amazon.com
Lunch is an important part of the day! Don't miss a chance to have the sweetest lunch tote in the whole room. Sporting a cute black and white vine pattern, this bag will keep your lunch cold (or warm!) with insulated lining until you are ready to eat!
Comfort is a big thing to consider when choosing a bag for school. You should make sure it meets all your needs and its easy to pack around since you will be carrying it everyday! Did you find a bag you loved out of these 7 great back to school bags? Which do you like best?
Top Photo Credit: the purl bee
---
Comments
Popular
Related
Recent