A few weeks ago, I noticed how horribly destroyed and filthy my boyfriend's wallet it. He's probably had it longer than his sons have been alive, and it's a wreck, a pitiful excuse for a billfold. This began my search for a replacement for him, and my new love of all things Toddland, especially their wallets. They're stylish, vegan-friendly, and most of them feature one the marks of a true man: a moustache. Here are 8 great Toddland wallets for him…
---
1

Toddland Moustache Wallet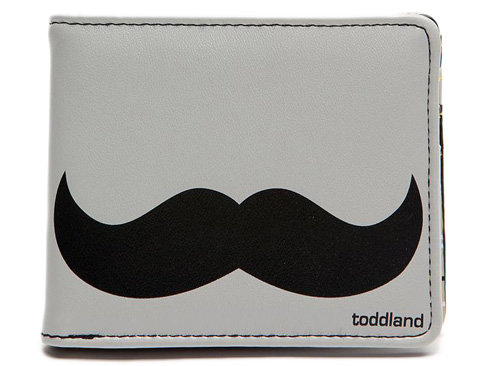 Price: $24.00 at urbanoutfitters.com
Clearly inspired by the awesome 'staches of the 1970s and 80s, this grey faux leather wallet features plaid detailing on the inside, lots of slots for debit cards and such, and (coolest of all) a vinyl moustache for adding macho to your own ID.
---
2

Toddland Curls for Girls Wallet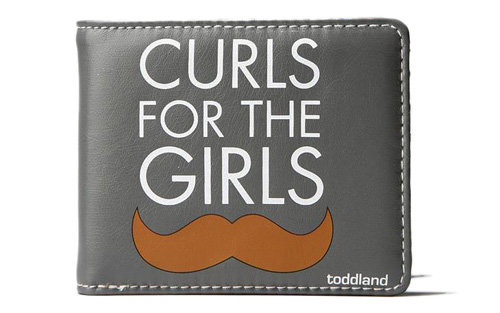 Price: $24.00 at urbanoutfitters.com
You don't wear that moustache because the ladies love it, although they do. You wear it for YOU. Celebrate your facial hair with this wallet, which is made of faux leather and includes a handy tip card, so you can focus more on your 'stache and the ladies who love it, and less on math.
---
3

Toddland Yo Gabba Gabba Cast Wallet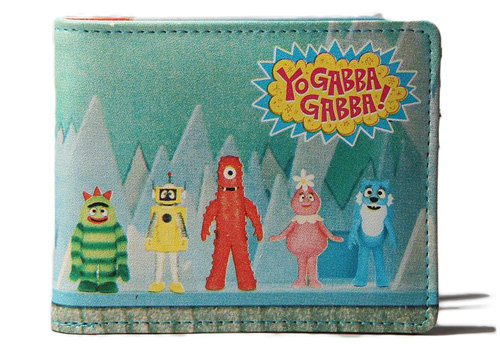 Price: $36.00 at urbanoutfitters.com
Some things are better together, like peanut butter and jelly, cookies and milk, and Yo Gabba Gabba and Toddland, perhaps the most awesome combination of all. This vinyl wallet features the cast of the show and a collectible (and sweet) card with the crew, too.
---
4

Toddland Cheeseburger Wallet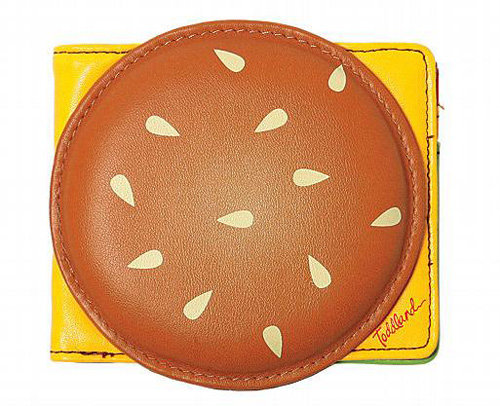 Price: $24.00 at urbanoutfitters.com
This wallet is an ode to the manliest sandwich around, the cheeseburger. Complete with sesame seed buns and condiments inside, this (ironically) vegan-friendly faux leather wallet is stylish and handy.
---
5

Toddland Kitty Birthday Wallet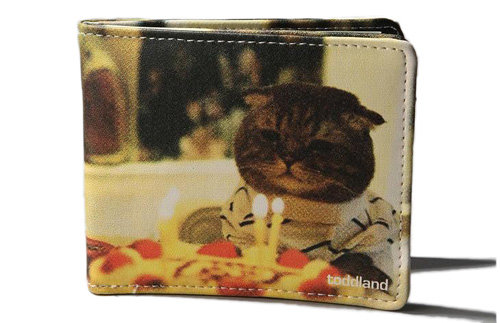 Price: $24.00 at urbanoutfitters.com
This wallet is a must-have for anyone who's a fan of LOLCATS, boy or girl. It features a kitteh celebrating his birthday with… could it be? A cheeseburger? No? Phooey. The wallet is faux leather with multiple slots for ID and cards.
---
6

Toddland Rainbow Montana Wallet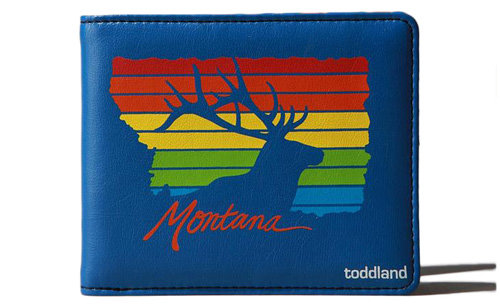 Price: $24.00 at urbanoutfitters.com
Whether you're a resident or fan of the state, or just like rainbows, this faux leather billfold was made for you. Or, at least for storing your cash (in its lined bill pocket), your cards (in one of multiple slots), or your ID (in a Montana-shaped clear window).
---
7

Toddland Sea of 'Staches Wallet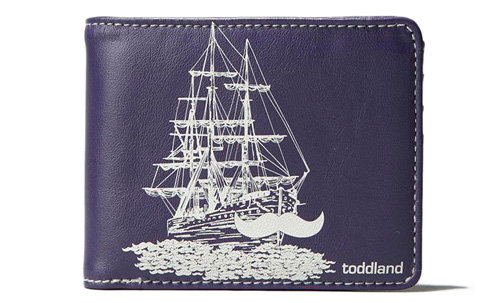 Price: $24.00 at urbanoutfitters.com
Ahoy, landlubbers, it's a sea of goatees (and other 'staches). In fact, all of my favorite pirates wore facial hair, possibly for the convenience (shaving while plundering is challenging at best) but more likely for the swarthy swashbuckling style. Celebrate your inner brigand with this faux leather wallet, ideal for storing ill-gotten booty. Or your hard-earned paycheck.
---
8

Toddland 2nd Best Man Wallet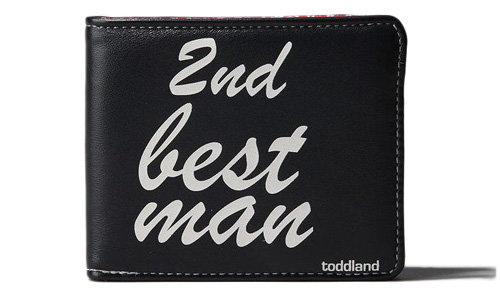 Price: $6.99 at urbanoutfitters.com
No, man, you're not second best! I had to ask my brother to be my best man, because, he's like, my brother, for real. Trust me, man, you'll be glad you're second best man once you see which bridesmaid you're paired up with… and once you see the cool wallet you're getting as a groomsmen's gift… it even has a tip chart!
With so many cool Toddland wallets, how is a girl supposed to choose just one for her fella? Myself, I'm partial to the kitteh one (for I am a fan of LOLCATS), but which one do you like best? Which one do you think your boyfriend or husband would prefer?
More
---
Comments
Popular
Recent