I don't know about you, but I like having cute workout accessories. I especially like having a gym bag that shows a part of my personality, not just something that's black, boring, and functional! I did a search and came across these 7 stylish gym bags for the active woman.
1

Nike Varsity Girl Duffel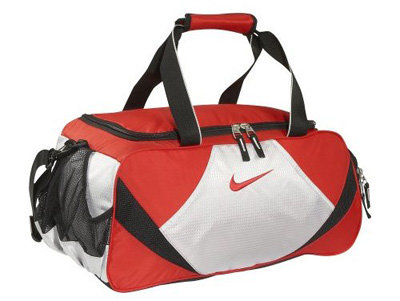 Price: $35 at amazon.com
This duffel bag boasts lots of great color choices and a cute plaid lining. It has numerous pockets inside to keep your things organized. It also has two separate compartments for your shoes. This bag is spacious but not too big. You can use this bag for the gym or even for a short weekend trip.
2

Lululemon Classy Classic II Gym Bag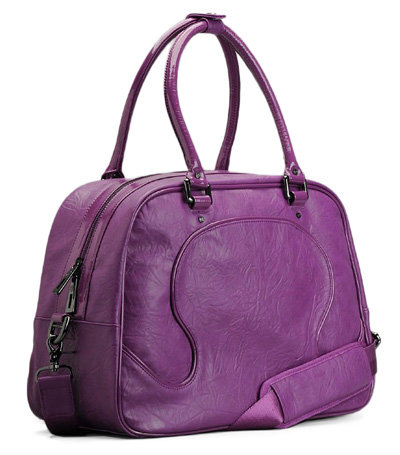 Price: $88 at shop.lululemon.com
The first version of this gym bag was so popular that Lululemon ran out of stock. This other version is still as classy as the first one. I like how it doesn't look like a normal gym bag. It actually looks sophisticated enough for the office. This Classy Classic Gym Bag can hold a 15" laptop and has numerous interior pockets for gadgets and other smaller things.
3

Live Well 360 Core Fitness Bag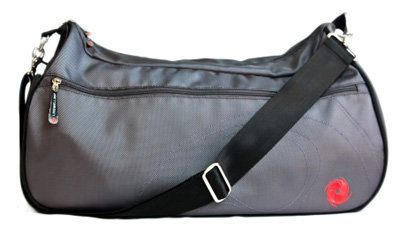 Price: $129 at livewell360.com
For the minimalist and organized woman, this bag will surely satisfy your needs. There design of the bag is ergonomic so that it doesn't feel awkward on your back. The spacious main compartment has 3 interior pockets to keep things organized. The shoe pocket is ventilated to prevent odors. The lining is probably the best thing about this bag: it is made of nylon with different motivational sayings printed on it.
4

The Glo Bag – the Ultimate Gym Locker Organizer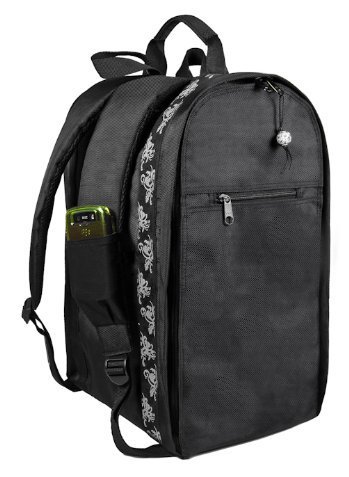 Price: $119 at amazon.com
Those who go to the gym regularly will fully benefit from this gym bag. It combines a cute design and organizational capabilities in one bag. Believe it or not, it has two shelves that create three compartments. The bag comes with a cosmetic bag and a wet bag. This can hang or stand in most gym lockers. When you buy this bag, you are contributing to a great cause. A part of the profits of this bag is used to fight childhood obesity.
5

Adidas Anya Roll Duffel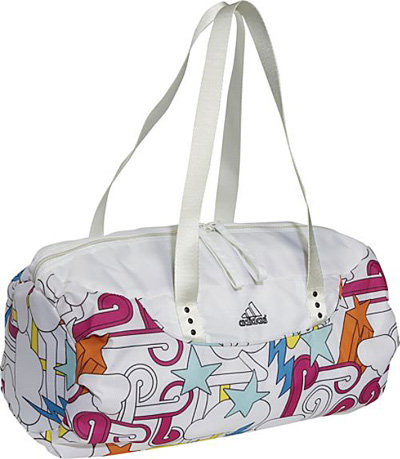 Price: $35 at ebags.com
This bag comes in two eye-catching patterns. It is made of polyester and is easy to clean. It doesn't have much to offer when it comes to organization. However, the main compartment is big enough to fit your workout clothes and gear.
6

Under Armour Women's Intimate Duffle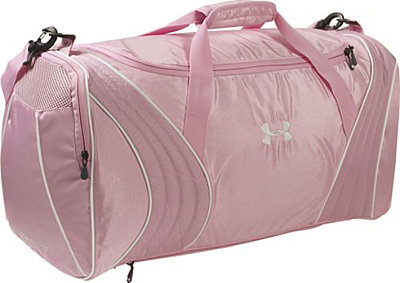 Price: $49.99 at ebags.com
This duffle bag comes in two colors: black and pink. It is made of polyester, making it easy to clean. It has a main compartment with a smaller organizational pocket. It also has a separate compartment for your shoes. It is a pretty, no-nonsense bag that is perfect for going to the gym.
7

Lug Life Puddle Jumper Overnight/Gym Bag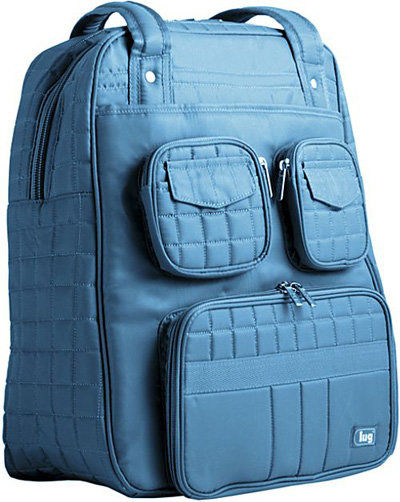 Price: $74.99 at ebags.com
This bag comes in a compact design and is available in 10 colors. It has pockets for storing your gadgets and valuables. It has a storage compartment that you can use to separate soiled clothes or shoes. The material is waterproof and is easy to clean. Perfect!
8

Agoy Micro Fiber Day Gym Bag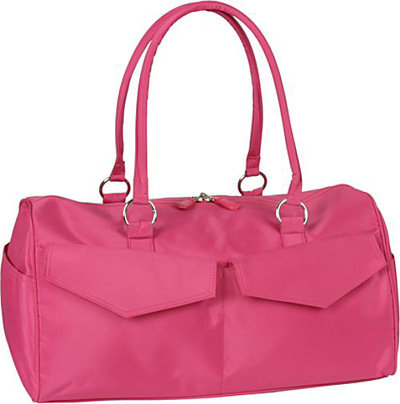 Price: $59 at ebags.com
This is a really stylish gym bag. It has five pockets that can hold gadgets and smaller things. Everything you need for the gym will fit in the spacious main compartment of this bag. Best of all, the bag is made of micro fiber, making cleaning a breeze.
Look around for a bag that suits your needs and your personality. It doesn't have to be very expensive but it does have to be functional and durable. Have you seen any gym bags that caught your eye recently? I would love to know about them!