I like to do what I can to help the planet, and these days it's becoming more and more common for shops to offer reusable bags. Of course, you can purchase a cloth bag for when you go shopping, if you prefer to avoid plastic bags altogether. Here's a selection of stylish shoppers to bag your groceries.
---
1

Hand-printed Owl **B**ag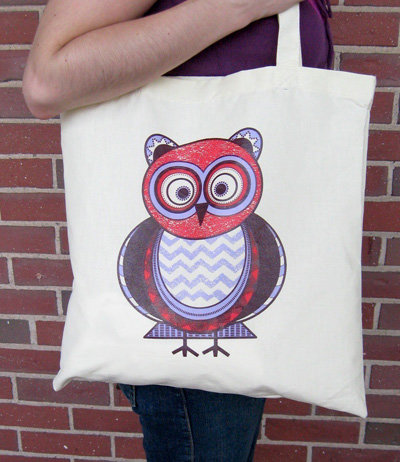 Price: $12 at etsy.com
This cute colourful owl will make shopping fun! He looks slightly cross-eyed, but that's part of his charm. The bag is washable, which makes it very practical.
---
2

Stripy Shopper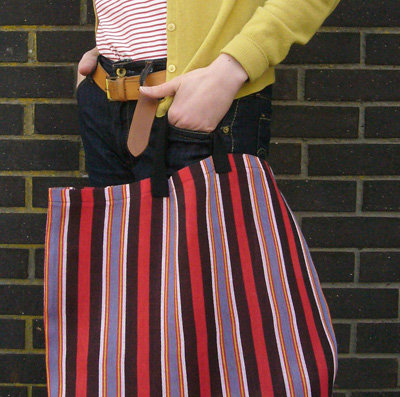 Price: $18.50 at etsy.com
This bag is certainly eyecatching! Its generous size means that you could pack a lot of groceries in it. It would also be perfect for use as a beach bag, as you could easily fit in a towel, suncream, beach shoes, hat, and a book!
3

Ahoy Sailor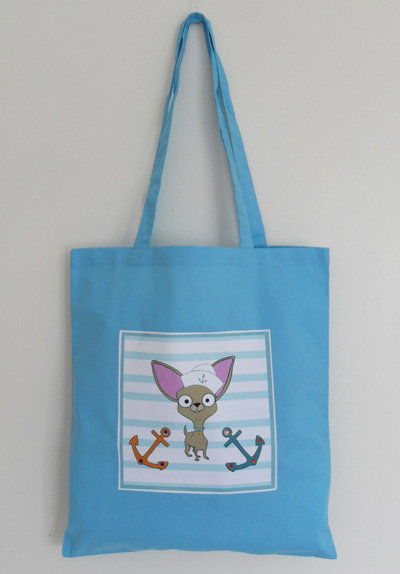 Price: $12.50 at etsy.com
Another cute bag! If you love dogs, then this is the bag for you --- it features a chihuahua in a sailor hat. The bag itself is a lovely blue colour, and is also washable, something very useful if you use the bag for food shopping.
---
4

Moulin Rouge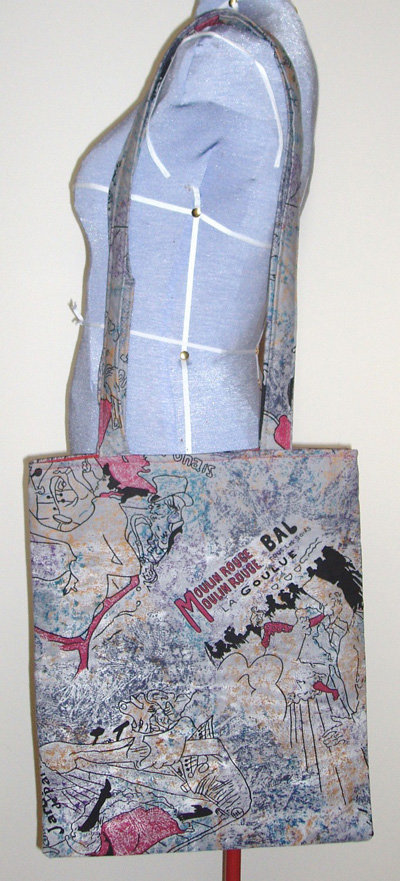 Price: $18 at etsy.com
Try this bag for a touch of Parisian ooh-la-la, with its scenes of dancers and patrons in the famous nightclub. There is also a matching purse if you like to accessorise perfectly.
---
4

Canvas Slogan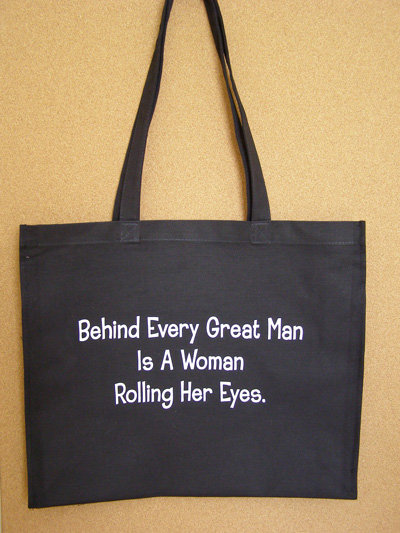 Price: $19 at etsy.com
"Behind every great man is a woman rolling her eyes." Well we all know that, don't we girls! Now let's make sure that they know it too, by carrying this slogan bag. There are other slogans to choose from as well.
---
5

Basmati Rice Shopper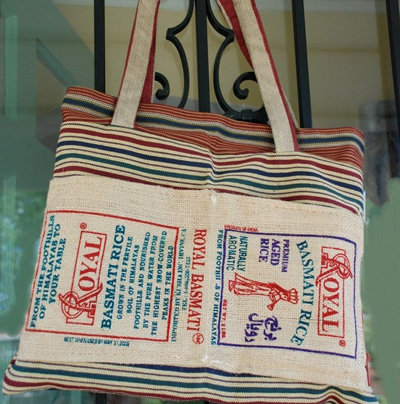 Price: $28 at etsy.com
No, this bag isn't made from rice, I think that might tax even the clever folk at Etsy! However, it is made from recycled fabric, and features a rice bag on the pocket. That's different!
---
6

Screenprinted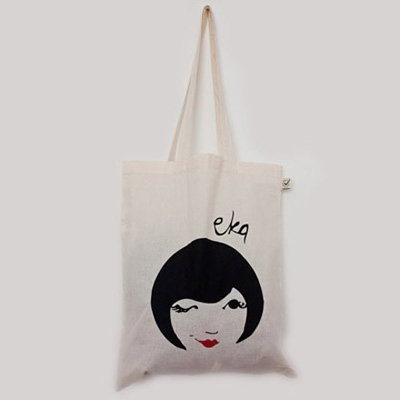 Price: $6 at etsy.com
This is a bargain at only $6. The bag features a lovely flapper style girl's head. What's more, it's made from organic fairtrade cotton.
---
7

Berry Canvas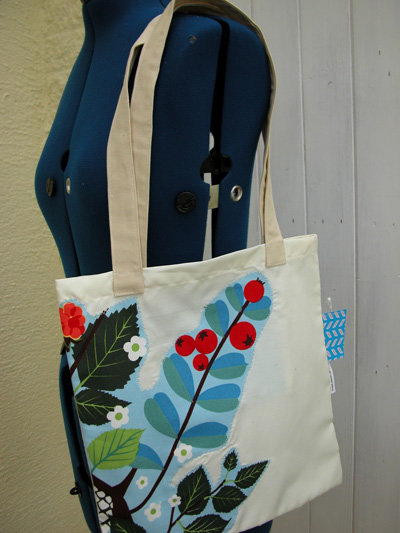 Price: $8 at etsy.com
Leaves, berries and flowers cover this canvas shopper. Great for toting books, the bag has an internal pocket to keep your phone safe. I'd use this for going to the library or for carrying books to classes if I was studying.
---
8

The Shopper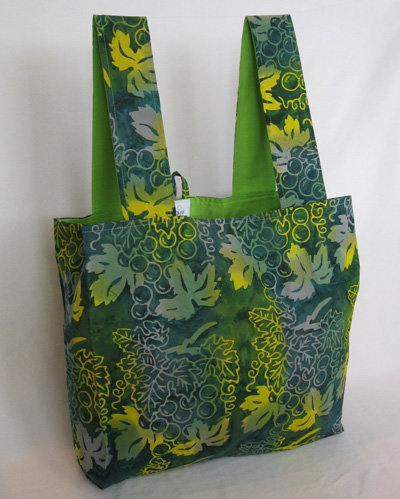 Price: $ at etsy.com
This style is available in several fabrics, including this grape print. What's particularly clever about this design is that it folds into a small pocket, so is ideal for keeping in your handbag for unexpected purchases.
Why not buy a cloth shopper or two? It's better than accumulating a collection of plastic bags! Cloth bags are also much more stylish. Next time you're at the supermarket, refuse a plastic bag and use your lovely new bag instead; you may encourage others to do the same!
---
Comments
Popular
Related
Recent