Many of us consider handbags to be an investment piece. And when an all-leather purse with a lifetime warranty can cost upwards of $300, why wouldn't we take care of this luxury item as much as we would our personal electronics, winter coats and our (meager) retirement accounts.
A great bag can last a lifetime – but only if you take care of it properly. Here are a few tips to maintain the color, structure and original beauty of your clutches, hobos and satchels. Because even black purses need lovin' too.
---
1

Prevention is Key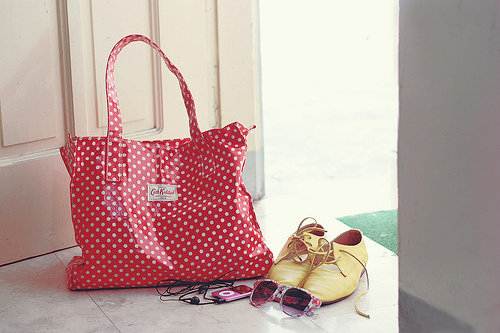 Photo Credit:Helga Weber
Keep in mind wherever you place your handbag at ALL TIMES. When in public, use purse hooks or an unused side chair and never, ever, ever place your bag on the floor (especially in bathrooms). If at all possible, save those special designers for times when you won't be out clubbing, when there is an increased potential for spilled drinks, cigarette burns or even theft.
---
2

Compartmentalize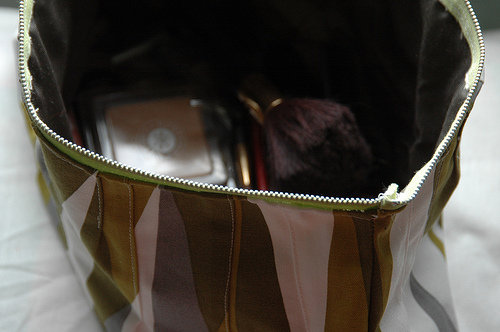 Photo Credit: the.story.girl
Turning a bag inside out to rid of yet another broken compact is near impossible (oh, how I have tried). And likely, anything else you ever place in your purse will be covered in a dusting of Medium Beige powder. Use interior pouches, removable make-up bags and zippered pockets to protect the interior of your purse against stains and tears. And the inevitable pen leakage.
3

Storage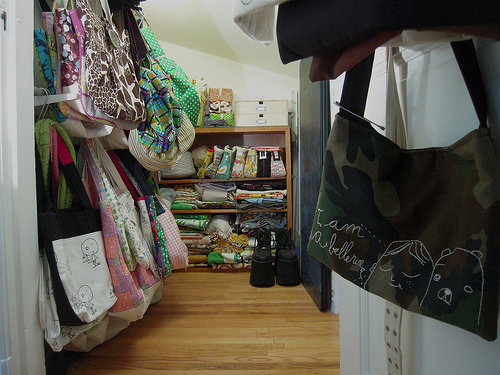 Photo Credit: brianinsanfran
Temperature and bugs: both an enemy of the purse (and of me, but that's neither here nor there). Store your handbag in the packaging that was included with its initial purchase, if at all possible, and keep straps folded in, to prevent damage to the exterior. Leather has a tendency to crack in extreme heat. Just the same, certain materials will fade in extreme cold, so attics and basements are not the best places for storing your prized – and expensive – accessories. Special containers will not only protect against the elements, but also keep out moths (who like to make holes in everything within your closet).
---
4

Treating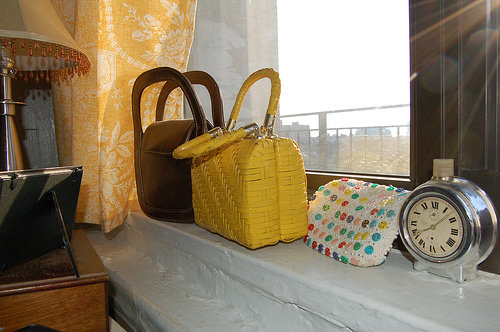 Photo Credit: Kimberly_Lewis
Most materials – especially all natural fabrics – need protection against staining, water damage and fading or discoloration from sunlight, fluorescent and UV rays (yes, that means keeping purses off window sills too). Follow your handbag's manufacturer or warranty instructions with specially formulated treatments. You will want to treat your accessories at least once a season and especially before wet weather.
---
5

Cleaning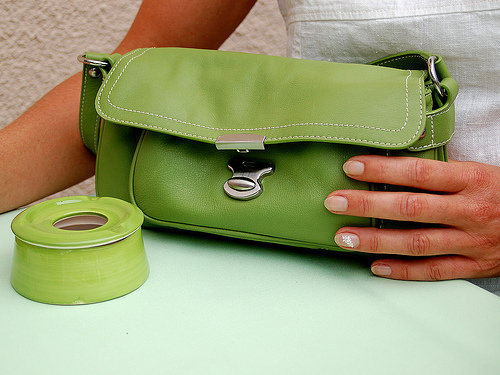 Photo Credit: gin_able
The first rule of handbag cleaning is… to never, ever throw a purse into a washing machine. Secondly: spot cleaning is your friend. Well, your bag's friend. Invest in a kit that contains a polish closest in color to the fabric (which means you might own several containers), and add in buffing or shoe cloths. Concentrate on small patches at a time to work out stains or fill in scratches to extend the durability of exterior. Keep in mind that patent leather and suede requires special techniques, so only use cleaning solvents that correspond with an item's materials. Remember to never, ever use water on real leather – even if it has been treated.
---
6

Repair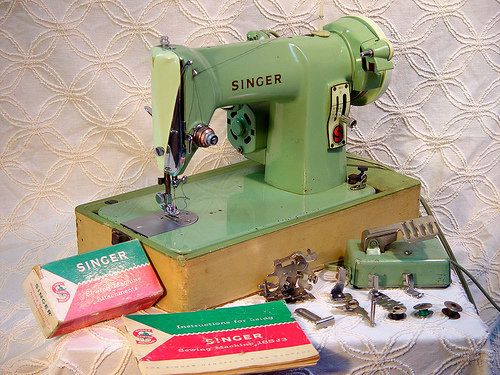 Photo Credit: SurrendrDorothy
Repair can mean many things, from broken zippers to loose straps or even holes that seemingly work their way into the corners of even the most expensive of handbags (can you sense the frustration?). Find a handbag repair specialist that you trust and utilize the benefits of designer warranties, whenever offered. When shopping for expensive bags, know in advance what is covered, as this definitely adds to its value.
---
7

Professional Help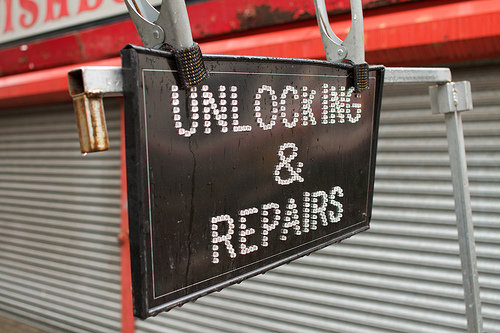 Photo Credit: mattward
When in doubt, consult with a professional – especially with leather – on all of the above tips. Special dry cleaners or "luggage" experts can do repairs to tears and broken zippers, as well as regularly treat and clean your items. Many even have in-house storage options for your off-season accessories, if space is available.
As I got older, I spend almost as much money taking care of my handbags on a regular basis as I do with my shoes. I suppose this means I'm all grown up (or have a serious addiction to my accessories). What are some of the best tips you have learned in order to take better care of the items in your closet?
Top Photo Credit: adam.barlow
---
Popular
Related
Recent