Stuck on finding a special woman in your life the perfect Christmas gift this year? Check out this list of the 12 Best Christmas Gifts for Women. Ranging from a low budget to a high budget you're bound to find the perfect gift to show her how much you care weather she be your mother, friend, sister, or daughter. Buying the perfect gift for a woman is hardly considered easy. This Top 10 List of gifts for 2009 is bound to lead you in the right direction if not send you directly to the stores!
---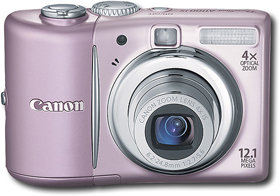 Everyone loves to keep their memories alive through photos! What better way then to give someone the opportunity of preserving their memories with this Canon Power Shot 12.1 Megapixel Digital Camera for just 129.99! Surely one of the best gifts for women this holiday season! The quality of the 12.1 Megapixel picture is astounding and with the capability of making videos as well the receiver is bound to love every minute with their new camera!
---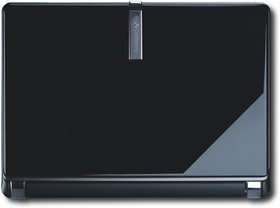 Ever have that moment in time where you were without a computer and wish you had a way to go on the internet? This particular Gateway Netbook is one of Best Buy's top rated and can fit into your purse! Surely the best accessory you can buy your female friend! This internet accessible netbook is much cheaper then your traditional desktop or laptop and has a lot of the functions that consumers' favor.
---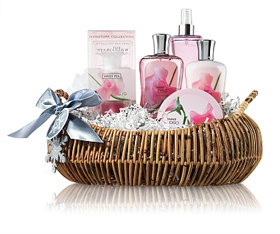 Women love to feel pampered. We're always willing to use new products to nourish our skin or beauty. One of the top 10 gifts bound to satisfy your female friend would be a Gift Set from Bath & Body Works. A lovely presentation of mixed products all sharing the same scent allowing you the ease of simply picking a scent and purchasing!
---
With a blistery winter right around the corner most of us are dreading having to find our way to our cars through cold wet mounds of snow! Have no fear! The Viper571XV is here! Now your car will be started, warm, and ready on your way to work or out and about. That's not good enough? I count on the fact that everyone hates going to the car in 100 degree weather just to be burned by the material of our interior that sat baking in the sun's rays. With the Viper571XV you can start your car and the Air conditioner with the push of a button!
---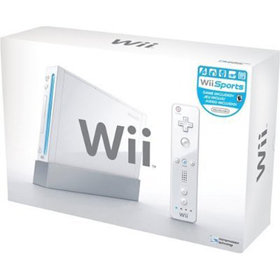 Nintendo games for men? No. With the growing popularity of video games and counsels in the last few years many women have been finding themselves addicted to video games as well as men. One of the best gifts for women this year would be a Nintendo Wii. Why you may ask? It seems as though women are preferring the non traditional movement involved with playing WII games opposed to sitting still with a controller the whole time you're playing the game. This also opens up for future gifts like games and Wii accessories.
---

A personal trainer from your very own Wii Counsel? That's right! With this bundle you will receive a step ladder which doubles as a scale! Watch your status as you burn the calories. Could versatile games like this be why game counsels are becoming so popular among women?
---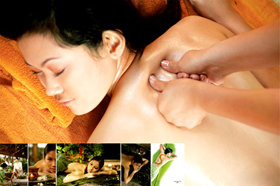 After all her hard work this year treat her to a luxurious massage from a salon as prestigious as Mario Triccoci. Ninety five dollars will get her the most relaxing feel good massage of her life. This is a good gift for men or women!
---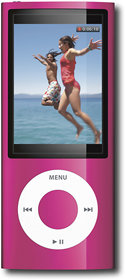 Weather a busy body or a stay at home kind of gal women enjoy listening to music. A good MP3 player available in many colors is the Apple iPod Nano 8gb player. This iPod can fit over 1000 songs in the memory provided.
With all of the wonderful accessories for iPods this opens for an easy picking of future gifts for this lucky girl.
---
Inspired to blow the popular iPhone away Motorola has unleashed their A855 Droid! A woman is inseparable from her cell phone and what better gift then a cell phone that doubles as a portable gaming device, planner, browser, mp3 player, and phone. Most companies are accepting service plans for the new Motorola Droid. Give her 4 of 2009's top 10 gift list in 1! She's bound to enjoy the endless technical possibilities the droid has to offer.
---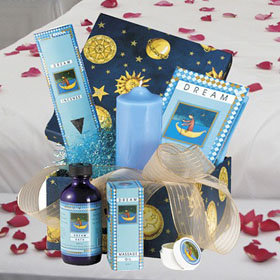 With all the products there are for our hair, skin, and over all wellness why not include some aromatherapy? The Just Relax Home Spa kit is a guaranteed natural way of creating more than a few nights of great sleep and relaxation. One of the 12 Best Gifts for women and one of the easiest! Already prepackaged in a gift set with your choice of color it's as simple as click and buy. She's bound to enjoy this gift. After all a good night's rest tonight makes for a great day tomorrow.
---
Women love fantasy! Most women like to find themselves lost in the stories they read. A story popular among women this year would be the Twilight series by Stephenie Meyer. Not sure she'll want all four? She will! After reading the fist few chapters of this book she's going to find herself in love with the main characters and she'll be begging for the rest of the books with anticipation before completing the first! A great collection of the 4 books that complete the Twilight Saga! Don't let the movie's popularity among youngsters fool you! This saga makes for great romantic reading for women of any age!
---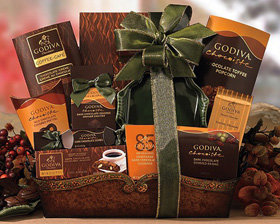 It's no secret! Women love chocolate. In fact women love chocolate so much it's one of the 12 Best Gifts for Women. As easy as any other gift basket this product allows you the ease of simply clicking and purchasing. She will absolutely love chocolate covered varieties this gift basket has ranging from Hazelnut Almond Biscotti to Strawberry Cheesecake desert chocolate! Her mouth will be watering simply reading the ton of different chocolate presented in this decorative gift basket!
After reviewing the 12 Best Gifts for Women this year hopefully you're on the right track. Hurry and get to the stores before they're sold out! If you haven't found the right gift you're looking for on this list hopefully this list has given you an idea of what to get that special woman in your life. What are you going to buy the special women in your life? Tell me what the best gift you ever received was.
More
---
Comments
Popular
Recent