I absolutely love my iPod! I'm a music fanatic and it's wonderful to be able to listen to whatever I want, whenever I want! It's particularly grand when I'm at the gym, where the music is awful dance-club/muscle-head… and with a new range of iPod accessories, you can do even more with it, and listen just about anywhere! Here's my list of the best accessories for the iPod…
---
1

Skullcandy Ink'd Paul Frank Black/White Ear Buds
Price: $21.95 at skullcandy.com
I go through ear buds at an alarming rate. The cheap ones break too soon, and I always ends up losing the pricier ones. But these are so cool, there's no way I'll wreck, destroy, misplace, or lose them! I love the black-and-white color scheme, and the signature Paul Frank skull and crossbones detail on each bud. They're also available in other colors, in case you want something girlier!
---
2

Nike + IPod Sport Kit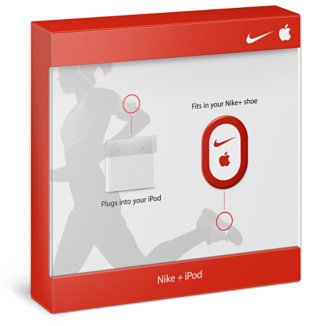 Price: $29.00 at store.apple.com
This may just be the coolest iPod accessory ever! It helps you with your work-out by displaying all sorts of stats right there on your iPod screen! The Nike shoes have a special pocket in the insole that transmits wirelessly to your iPod, letting you know how fast you're going, for how long, and much more! Who needs a personal trainer when you have this?
---
3

Sony ICF-CS10iPBLK Speaker Clock/Dock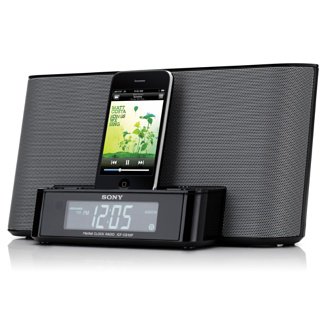 Price: $99.95 at store.apple.com
This makes your iPod as versatile as can be! It's portable, so you can use it anywhere, and it includes an AM/FM radio and an alarm clock! You can set it to wake you to music, radio, or the buzzer, and you can use the battery back-up for power outages. It's super-stylish, and because it's made by Sony, you know it will sound great, and it will last!
---
4

Vestalife Ladybug II Speakers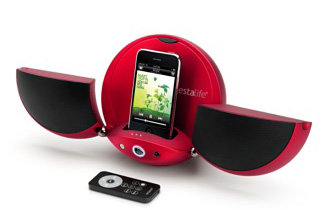 Price: $99.95 at store.apple.com
My cousin drives a red Volkswagen Beetle with a custom set of black dots on the outside — a Ladybug! Now I think I've found the perfect birthday gift for her, this adorable ladybug iPod dock! The wings flip down into speakers, and you can use the AC adaptor or batteries to charge you iPod while it's docked. She's going to love this!
---
5

Belkin TuneCast Wireless FM Transmitter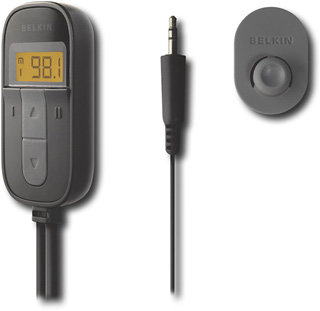 Price: $29.99 at bestbuy.com
If you want to listen to your iPod in the car, but you don't drive a fancy new model with the built-in iPod adaptor, then this is what you'll be needing. It's wireless, so you don't have to worry about snaggy, tangled cords, and it works perfectly. It transmits your iPod music to an unused FM channel, so you can listen in the car anytime you want, without your headphones!
---
6

Block IPod Speaker

Price: $25.00 at girlzlyfe.com
If you're really looking for a portable iPod speaker that doesn't require any power source at all, then this is the dock for you! It's fashioned after the Legos building blocks you loved as a kid, and it runs off the power of your iPod, not batteries or AC! Choose from green, yellow, blue, black, or white.
7

Hello Kitty IPod Nano Case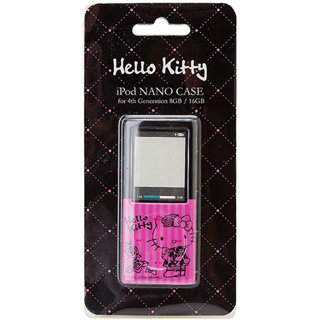 Price: $22.00 at thegiantpeach.com
Swoon! I love Hello Kitty, and this iPod Nano case is purr-fect for any Hello Kitty lover like me! It's made of hard plastic to protect your Pod fro inevitable bumps, scratches, and scrapes, and it's cute, too! I love the candy-stripe pink and the adorable Hello Kitty detail in black. I want one!
---
8

Skullcandy the Hesh Headphones
Price: $49.95 at skullcandy.com
I love the green graphic on the sides and on the top, perfect for rocking out at home, work, school, subway, plane, train, hotel, boardroom, bathroom, anywhere! They're super-cushy, adjustable for comfort, and fit any iPod or other MP3 player.
---
9

Speck PixelSkin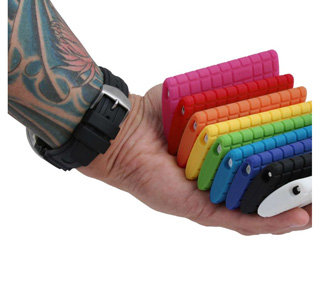 Price: $19.95 at speckproducts.com
I'm probably the clumsiest person on the planet, as my iPod can attest. The poor thing's been dropped so many times… thank goodness for my PixelSkin! It protects my iPod from bumps and scratches, and it feels really… neat… squishy. I also like this sleeve because it fits perfectly, allowing access to all controls, ports, and plugs… and because it comes is so many colors…
---
10

Roxy I-P23 Portable Speaker System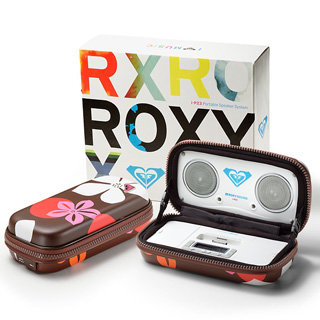 Price: $119.99 at theistore.com
This is the perfect iPod speaker system for a girl on the go! It's all packed in a pretty Hawaiian print zipper-case with a wrist-loop carrying handle. You can use an AC power adaptor, or 4 AA batteries, and it's compatible with iPods and iPhones. Perfect for at the beach! I wonder if Roxy makes a matching bikini…?
Those are my picks for the coolest iPod accessories, but I'm sure there are dozens more I could have listed. Do you have an iPod or an iPhone? Which of these accessories do you like best? Or is there another one I've missed that you love more?
Top Photo Credit: thinking out of the box
---
Comments
Popular
Related
Recent