FTD flowers come in quite the assorted varieties and it's easy to match a bouquet to any occasion. I know, most bouquets go to women, but can you blame us? We love beautiful things and we like feeling appreciated from time to time. It's nice! Here are my top ten picks out of the many flower arrangements that FTD offers.
---
10

Simply Cheerful Mixed Rose Bouquet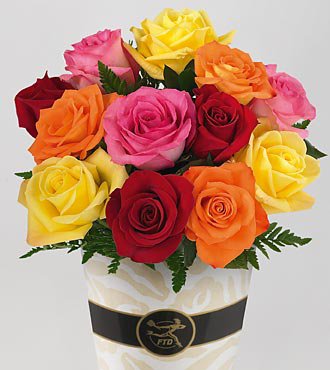 Price: $29.99 at ftd.com
Occasion: Birthday
Best for: Mother
My Comment: I think this bouquet totally fits its name. I smile every time I look at it. The color combination is just so happy and, well, cheerful! I believe that any mother would love to have this happy little cluster of roses. These FTD flowers are so colorful and would make a great Mother's day gift.
---
9

Holiday Hopes Tulip Bouquet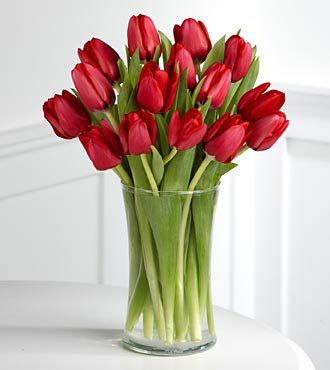 Price: $39.99 at ftd.com
Occasion: Valentine's Day
Best for: A Sweetheart
My Comment: This is such a sweet and simple bouquet that comes in a sleek looking vase. These just make me think of Valentine's Day and a bunch of little red kisses in a vase. And how perfect considering red tulips are supposed to be a declaration of love. This is perfect for a Valentine's Day gift! What better way to say you love someone than with 15 lovely flowers that are each a symbol of declared love.
---
8

Fabled Beauty Bouquet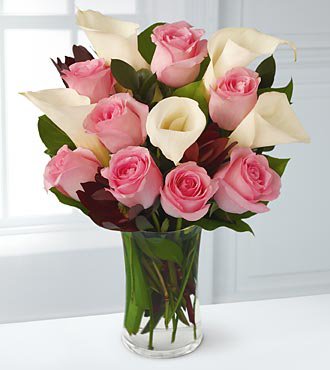 Price: $39.99 at ftd.com
Occasion: Anniversary
Best for: Wife
My Comment: I think this bouquet of FTD flowers is extremely elegant. Presenting this to your wife will put a smile on her face and instantly make it a romantic anniversary! The graceful lilies mixed with the soft pink roses create the perfect ensemble. I also like how there are 13 stems. Believe it or not, many people consider this to be a lucky number. Luck and beauty, what else to make a perfect gift for the womanin your life?
---
7

Dreamland Pink Bouquet

Price: $29.99 at ftd.com
Occasion: Graduation
Best for: Daughter
My Comment: These Peruvian lilies just make me think of a little girl and I think they'd be perfect for your daughter on her graduation as a way to remind her that no matter how old she gets, she'll always be your little girl. I think this is the sweetest bouquet and the roses throw in a bit of grown up flair, plus roses are always meant to symbolize love. Add a pair of earings or a fun ringand voila! The perfect gift for your little girl.
---
6

Heart of the Holidays Rose Bouquet with Godiva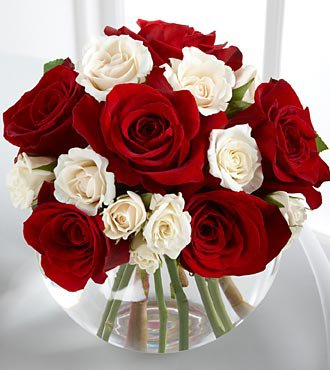 Price: $39.99 at ftd.com
Occasion: Valentine's Day
Best for: A Designated Sweetheart
My Comment: Yes! FTD flowers AND chocolates! What better way to show your sweetheart that you love her, than with the ultimate symbol of love itself, plus provide her with some chocolate to go with all that beauty — both her and the flowers. It's the perfect recipe for an unforgettable Valentine's Day.
---
5

Memorable Moments Bouquet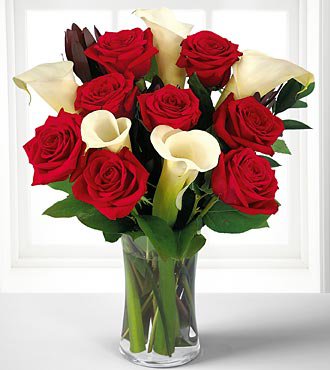 Price: $39.99 at ftd.com
Occasion: Wedding Engagement
Best for: Bride-to-Be
My Comment: This makes me think of a gorgeous fall wedding when I look at it; graceful, elegant, neatly arranged, and a bit romantic too. Again, there's that good luck thing going on with the 13 flowers and it's always nice to send good wishes to a bride-to-be for an excellent future with her soon-to-be groom. This bouquet goes great with a gift card or a nice money card tucked in between the flowers.
4

Merry Moments Tulip Bouquet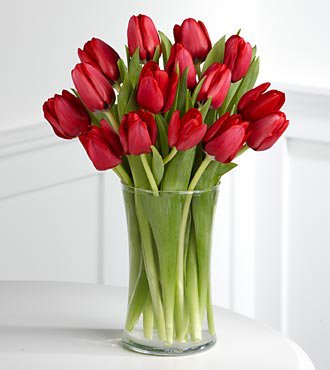 Price: $49.99 at ftd.com
Occasion: Baby Shower
Best for: Mother-to-Be
My Comment: This bouquet is simple, sweet, and comes with chocolates! It's a perfect special treat, for both the eyes and the taste buds for a mother-to-be. It's a great way to show her you're thinking about her and if she's craving chocolates when she gets it, she'll love you for it.
---
3

Vera Wang Red Rose Bouquet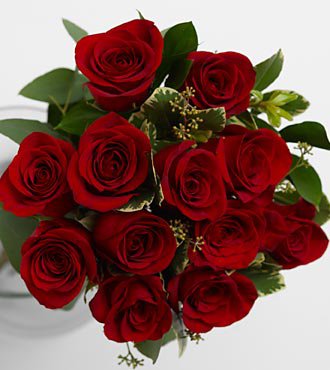 Price: $50.00 at ftd.com
Occasion: Anniversary
Best for: Wife
My Comment: As a truly romantic combination, these FTD flowers are the types of roses that blush in the sunlight and come with a .13 ounce bottle of Vera Wang fragrance. These roses smell amazing, but when the petals have all been dried and added to a sachet in the bottom of the underwear drawer, she will still have the perfume to dab behind her ears. Each time she wears it she will think of the gorgeous deep red roses that came with it on the anniversary and can you think of a more romantic flower? I bet it will bring a smile to her face each time!
---
2

The FTD Pink Lily Bouquet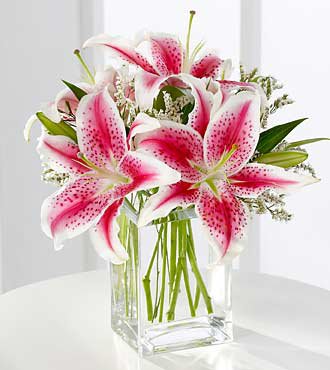 Price: $39.99 at ftd.com
Occasion: A Pick-me-up
Best for: Anyone in need of cheering up
My Comment: Stargazer lilies are so exotic looking and always cheery. What's nice about these lilies is that they smell good too. There is a little bit of pink statice arranged in between the lilies for an accent. The combination is sure to cheer any one up the instant it's presented. I don't think that it has to be a woman receiving this either; I'm sure it would brighten up even a guy's day if he's feeling a bit blue.
---
1

The FTD Precious Heart Bouquet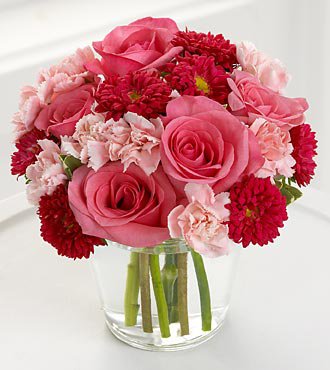 Price: $44.99 at ftd.com
Occasion: Mother's Day
Best for: Mother
My Comment: I would definitely give something like this to my mother for Mother's Day. It's such a round little bouquet that it looks like something that a mother would love. There are roses, asters, and carnations all packed into this precious bouquet. I think it is a great variety, but not so busy that it takes away from the simple beauty it exudes.
I don't think any of these FTD flowers are too pricey at all. The cost is extremely reasonable for the quality of flowers, vases, and for the joy they will bring to whoever gets them. What a lovely treat! Hopefully this list will help out those of you who are struggling to make a decision as to which bouquet will be just the right one. Do you send flowers, and for which occasions? Who would you send these gorgeous FTD flowers to?
---
Comments
Popular
Related
Recent