Fall wedding ideas can be pulled from the things around you like the red and golden leaves falling from the trees, the roasting fires, or warm apple cider. Follow these 5 ideas inspired by Autumn's beautiful landscape and you'll rock one of **fall's most fabulous weddings! **
---
5

Rich Color Tones...
Rich color tones like the ones in this inspiration board from The Perfect Palettewill beautifully bring the outdoors inside to your wedding. Bridesmaid colors of tangerine or marigold, sugar leaves on your cake, and sunflowers in your hand will tastefully show your love for all things Autumn.
---
4

Falling Leaves...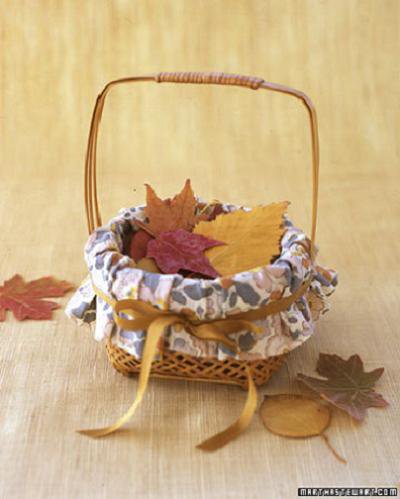 Don't let your flower girl throw around petals when she can sprinkle about the colors of the season with golden leaves in her basket. Martha Stewart has great influence over the wedding industry and brides to be everywhere and it's easy to see with this unique ideafor a fall wedding.
3

The Great Pumpkin...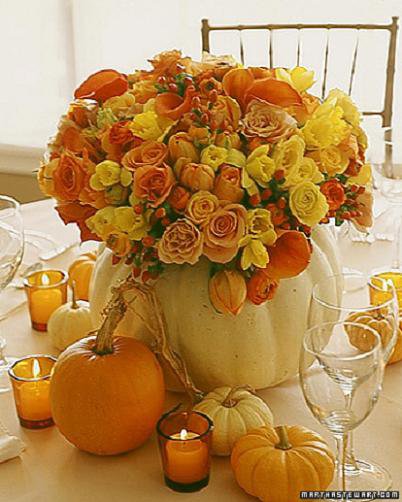 Pumpkins are plenty in the fall and so are creative ideas of how to display them on your wedding day. Use pumpkins ascenterpiecesto hold your beautiful bouquets or display them by the bar as you set a punch bowl inside to keep your drinks cool. Another wonderful idea from Martha Stewart.
---
2

Blooming Bouquets...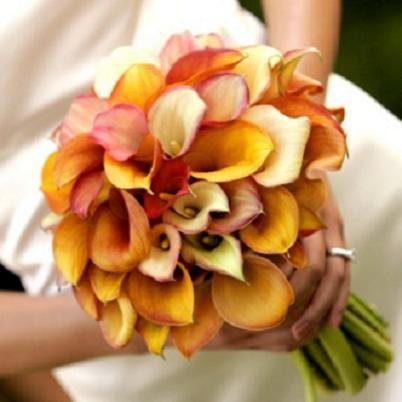 Calla lilies are one of my favorite flowers and this beautiful bouquet filled with red and orange hues would be perfect if we were having a fall wedding. The bouquet complements the Autumn color palette and adds **stunning contrast **against the brides ivory gown. For our spring wedding our bridesmaids will carry yellow calla lilies.
---
1

Throw a Hoedown...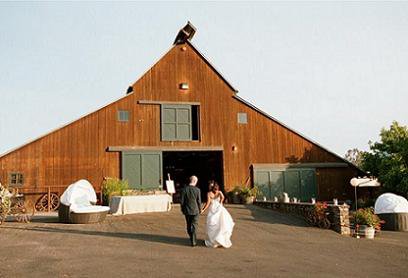 If you're ready to throw a hoedown in your wedding dress consider a barn for your venue. If the barn isn't filled with livestock, the beautiful rustic **feel will fill your wedding day with a **romantic ambiance to remember. Hang twinkling lights inside the barn, roast some marshmallows, turn up theTim McGraw and get ready to party!
*5 Hot Ways to Trash the Wedding Dress...
What Autumn ideas will be a part of your big day?
Photo Credit: StyleMePretty.com, ThePerfectPalette.blogspot.com, MarthaStewartWeddings.com, mygoodfairy.wordpress.com, greenweddingshoes.blogspot.com
---
Comments
Popular
Related
Recent