Colors of red and green, snow falling on the tips of our noses, and hot coco are just a few of my favorite winter things. But they aren't the only ideas I have for winter weddings, here are 5 more that may keep your winter wedding cozy and bright on a long winter's night!
---
5

Silver Bells and Red Roses...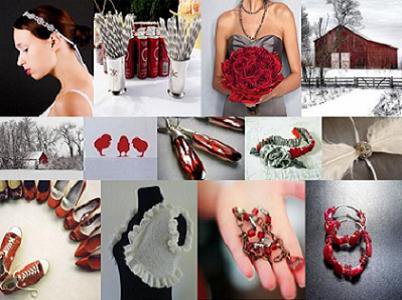 Color your wedding red with beautiful roses and sexy high heels as silver hair accessoriesaccent your winter wedding. Your bridesmaids will love you for choosing long dressesin silver that will look great to wear again for a New Year's Eve party! Match your groomsmen in silver neck tiesand your wedding party is complete! Check out the Perfect Palettefor more winter wedding inspiration.
---
4

Snowflake Treats...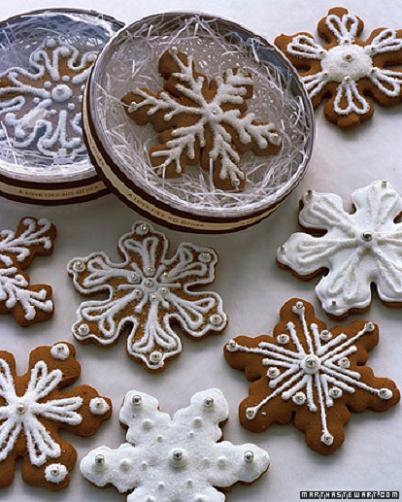 Gift your guests with tasty gingerbread snowflake cookiesthat will remind them of the magic that this snowy season brings us. Show them off in clear boxesthat will decorate your tables or place one on each guest's plate to showcase your winter wonderland theme. You can find this easy to follow recipe at MarthaStewart.com.
3

Snow Topper...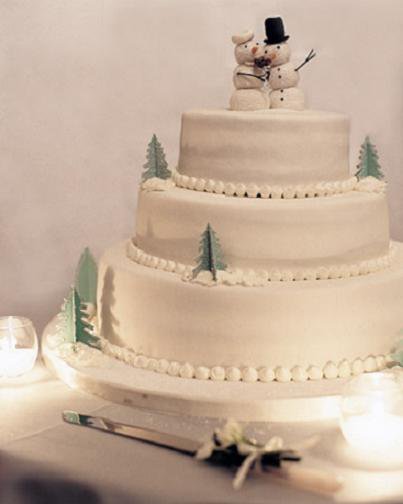 Build a cute snow coupleatop your wedding cake and bring back childhood memories of blizzards and snow days that kept you home from school! Play your favorite Christmas ****song like Mariah Carey's "All I want for Christmas is You" or Madonna's "Santa Baby" as you cut into your whimsical cake. Snowmen always put a smile on my face and this fun caketopper is sure to do the same for your wedding day.
---
2

Falling Snow...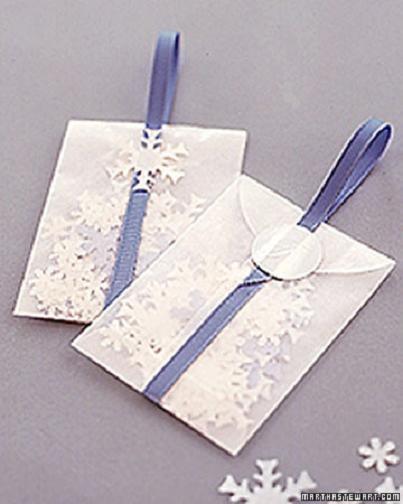 When your wedding**themes** come together from start to finish your friends and family members will remember the hard work and every thoughtful detail you put into your wedding day. So finish your winter theme as your guests say farewell to you and your new husband as it snows paper snowflakes.
---
1

Christmas Centerpieces...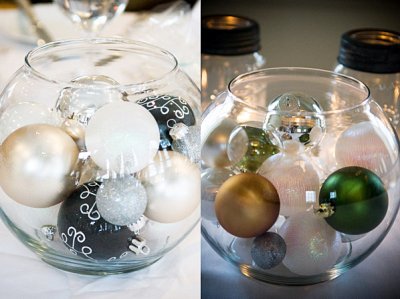 For an easy DIY project decorate your tables with charming centerpieces of ornaments that complement your wedding colors. Personalize each ornament with your wedding date and send your guests home with a matching set. Winter is a wonderful season for so many fun and simple wedding ideas and you'll find that most venues have already decorated for the season, which makes it very simple for you.
*5 Hot Wedding Gown Trends for 2010...
What will winter bring for your wedding day?
Photo Credit: Weddingbee.com, MarthaStewartWeddings.com, ThePerfectPalette.blogspot.com
---
Comments
Popular
Related
Recent