10 Hottest Valentino Bags ...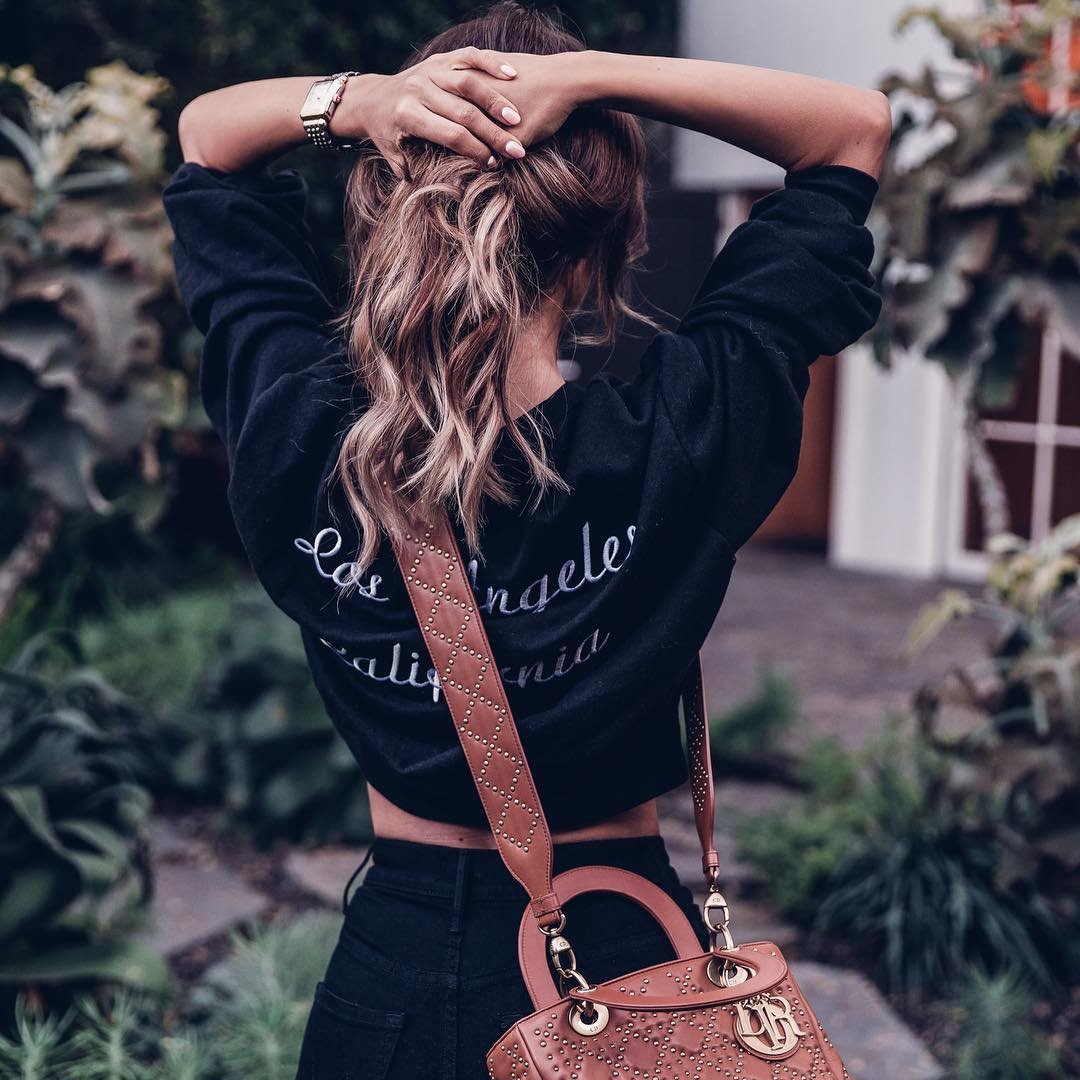 Glancing over the collection of Valentinohandbags this season, I've noticed the designers have been inspired by femininity and romance, with sweet bows and ruffled flowers. But, as usual, the designers have added a city-smart edge by abstracting the details and using just the right fabrics and colors to pull their bags together. Here are my favorite Valentino bags, all of them hot, all of them wanted!
1.

Valentino Large Fabric Bag
Price: $837 at store.valentino.com
Varnished to the glossiest shine and topped with a sassy bow! This bag has a double handle at the top, a magnetic closure, and is available in patent-shiny black or flirty Kelly green. An entire weekend of fun, paired with any casual outfit. Don't be shy! Pair it with sassy yellow ballet flats or spiky peep-toe heels and that bold geometric dress you've been dying to wear.
2.

Valentino Large Leather Bag
Price: $1,497 at store.valentino.com
Color that really pops! This lush leather double-handle bag features a zip closure, internal and external pockets, gold-tone hardware, and a design that looks pouffy but is actually thin! I love the unique clasp-type hardware at the top, and the floral-inspired design cues. I'd use this for a night out with the girls or as the perfect carry-all at work.
3.

Valentino Large Leather Bag
Price: $1,437 at store.valentino.com
This bag is available in two earthy colors, maroon (a deep, claret color) and light brown (with fawn undertones). Either way, it's gorgeous, with its large rosette application and sweet boho feel a la Sienna Miller. It features an adjustable shoulder strap, zip closure, and an internal zip pocket for small treasures, like subway tokens, a favorite lipstick, or that tiny leather-bound copy of Gilbran's "The Prophet."
4.

Valentino Medium Leather Bag
Price: $717 at store.valentino.com
Sleek and slender with style to spare! This little bag features a magnetic closure, internal zipper pocket, and an adjustable shoulder strap. It's available in a fiery red or classic black, and draws attention with a large twist detail on the front. I'm picturing dark sunglasses, a belted dress, spectator pumps, perhaps a day at the races, cheering on your favorite filly at the Preakness?
5.

Valentino Large Leather Bag
Price: $1,137 at store.valentino.com
Toffee crunch bars, or coffee with just a little cream — that's the color of this slouchy, roomy bag. Made of soft, supple leather, big enough to hold even your thickest book, this bag features a magnetic closure, double handle, and an abstract flower detail on the front. It also has an internal zip pocket, perfect for carrying a toffee crunch bar (just for emergencies).
6.

Valentino Medium Leather Bag
Price: $837 at store.valentino.com
As seen in the Valentino Fall/Winter 2009 fashion show. This shoulder-strap optional leather bag has a very feminine appeal with its large, scrunched bow detail and soft luster. Features a magnetic closure and internal zip pocket. Available in soft black or a vibrant teal green. I'd use this to stash my checkbook, wallet, keys, lipstick, and compact for a night out, or for a weekend away. Or pair it with one of Valentino's killer heelsand a killer suit for work.
7.

Valentino Large Leather Bag
Price: $1,197 at store.valentino.com
Lush, elegant leather in classic, opulent ivory. This stylish bag features a belted design, with a bow at the side and feet on the bottom. The bag has an optional shoulder strap but mandatory double handles so you can sling it over your shoulder or carry it at your side. Perfect for any day-time occasion especially brunch!
8.

Valentino Large Leather Bag
Price: $1,107 at store.valentino.com
Look closely, or you might miss it: a tiny sculpted rose nestled in the side of an otherwise ordinary bag. This bag also features gold-tone feet and hardware, a zip closure, and double handles. It's available in demure, subtle black, or look-at-me red. In either color, it's both dainty and chic. Pair this with your most daring stilettos heels, skinniest jeans, and sheerest blouse.
9.

Valentino Large Leather Bag
Price: $1,497 at store.valentino.com
Just because you're a street-chic city girl doesn't mean you can't proudly bear the trophy of your latest safari find. This varnished leather bag is available in smoky grey or lush rain-forest green. Both colors feature a glittering big cat... a panther? Cheetah? Jaguar? No matter. Pair this bag with your best animal-print shoes and a top in the richest, boldest red.
Price: $327 at store.valentino.com
My grandmother asserts that any stylish girl needs an elegant black clutch, and I couldn't agree more. In fact, this is the clutch for me, in elegant glossy black, Barbie Valentine pink, or very spicy red. Each bag features the same bow detail, skinny, sleek shape, zipper closure, wrist strap, black top-stitching, and lined interior. Match this with dark skinny jeans, modern-flair boots, and any scarfyou like.
I absolutely adore the girly-girl touches on each of these bags, and the leather and fabrics are all so plush! That last little clutch must be mine, especially in that saucy pink! Which of these hot Valentino bags do you want most? Or is there another one you're after? Please let me know!
{{#comments_count}} Show Commnents ({{comments_count}}) {{/comments_count}}