It's a terrible thing to have to say, but we in Detroit don't have a Marc Jacobs store. The nearest one is in Chicago. But my store is the one in Las Vegas — my brother lives there and every time I visit him, I spend an afternoon at the store. Love it! I was planning a trip in the spring, and now that I've seen the Spring 2010 collection of Marc Jacobs bags, I'm booking my flight for sure. Here's my list of the coolest Marc Jacobs bags for next season, so new they haven't been priced on named! For price or purchase information, please contact your closest store…
---
1

Marc Jacobs Geometric Print Tote Bag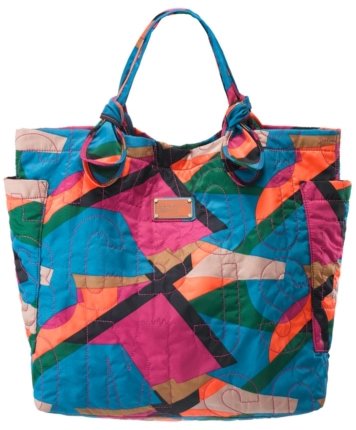 Review at: marcjacobs.com
Bright, bold, and roomy, this little bag is the perfect accessory for your shyest, most modest ensemble. One outside pocket on each side for a cell phone or iPod, and the signature Marc Jacobs initials subtly embroidered all over. Stash your travel goodies for an over-night flight, or your sunscreen and teeny bikini for a day at the beach.
---
2

Marc Jacobs Hearts Shoulder Bag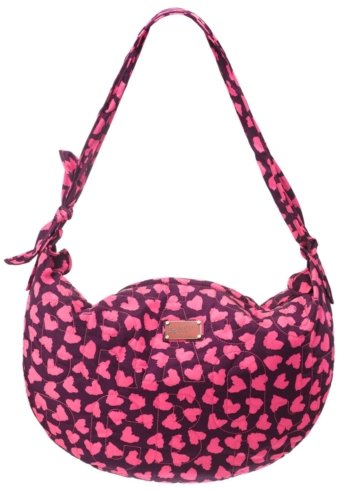 Review at: marcjacobs.com
Love is in the air, and on your bag! This pretty bag features dozens of tiny pink hearts, an adjustable shoulder strap with a bow detail, and the signature Marc Jacobs initials embroidered all over. There's a small make-up bag/wallet available, too!
3

Marc Jacobs African Print Bag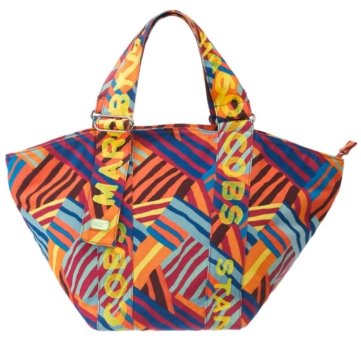 Review at: marcjacobs.com
Grab your binoculars and sun-block and head out on safari. And don't forget this bag! It's large enough to use as a tote for all of your gear… or just to use as a bag for your every-day city life. There's a zipper across the top and wide adjustable straps to sling over your shoulder or carry by hand. In bright contrasting yellow, up and down the straps, is the Marc Jacobs signature.
---
4

Marc Jacobs Yellow Polka Dot Shoulder Bag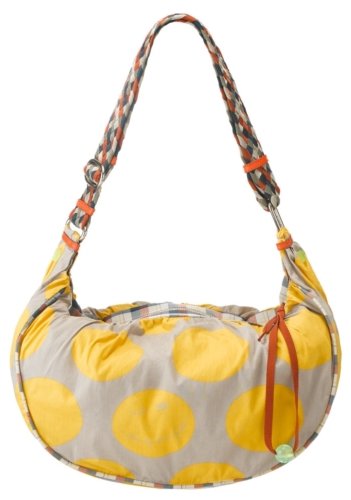 Review at: marcjacobs.com
It's all in the details! This shapely little bag boasts a dozen big yellow dots, with a contrasting rust and grey shoulder strap. The zipper across the top has a rust-colored ribbon with a pretty blue bead. Look closely — that one sunny polka dot is smiling at you! The smile is the Marc Jacobs signature, too! If you're not a shoulder-bag kind of gal, there's a matching tote, instead.
---
5

Marc Jacobs Pirate Girl Bag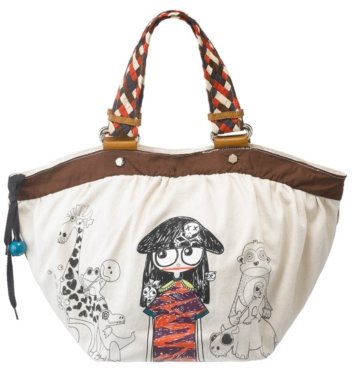 Review at: marcjacobs.com
She has an anxious expression, zoo (or an army) of imaginary friends, and a pirate hat. Use this bag to sore all of your journals, or to bring along your own imaginary friends. The graphic is adorable, and the carry-handle is woven of red, white, brown, and grey fabric. There's a tiny round shoulder bag and a tote, available, too!
---
6

Marc Jacobs Brown Leather Shoulder Bag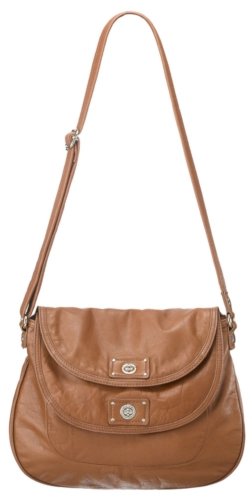 Review at: marcjacobs.com
Grown up, but not old. Simple, but not plain. Brown, but not boring. What more could a girl ask for? Dual flaps to close this clever little shoulder bag. Adjustable shoulder strap for comfort, and the signature Marc Jacobs nameplate. Use it for work, or anywhere else you want to appear more adult than you ever actually feel.
---
7

Marc Jacobs Black Honeycomb Valise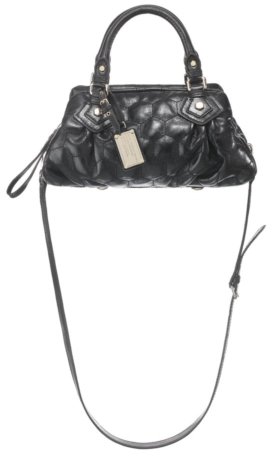 Review at: marcjacobs.com
Is it a valise or a shoulder bag? It's both, actually! Soft black leather with a honey-comb pattern, an adjustable shoulder strap, and two carry-handles. The luggage tag bears the Marc Jacobs nameplate. The matching wallet is also available. Carry this across your arm, wear your darkest sunglasses, and fake an Italian accent for the afternoon... fun!
---
8

Marc Jacobs Purple Twist Bag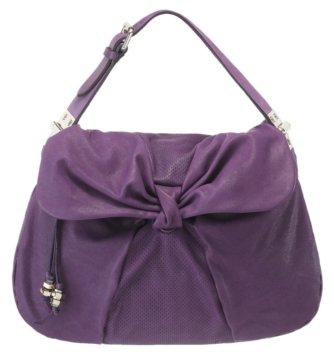 Review at: marcjacobs.com
Soft, shiny, purple and roomy enough for whatever a girl needs to carry. This bag also boats shiny silver hardware and accents, like the beads on the zipper pull, and a cool twist detail on the flap. Do you prefer a long or short shoulder strap? The adjustable strap makes both possible.
---
9

Marc Jacobs White Bow Bag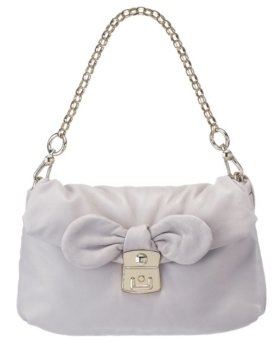 Review at: marcjacobs.com
Grace Kelly would have carried this bag, I'm sure of it. It's icy-white, fresh and elegant. The chain and hardware are silver, and there's a pretty bow detail on the front flap. Carry your compact, lipstick, sunglasses, wallet, and keys… there's room for your cell phone, but use it for your gloves instead.
---
10

Marc Jacobs Blue Zipper Shoulder Bag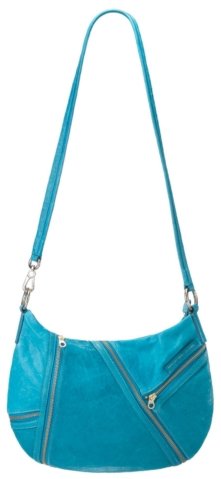 Review at: marcjacobs.com
A bolt of bright electric blue, perfect for adding a spark to your dreary winter wardrobe. The shoulder strap is detachable, with shiny silver hardware. The fun of this bag isn't just the color, it's also the criss-crossing zipper details, fun and funky and totally rad. I want the shoes to match, please!
So trendy, with designs and details so spot on! I wonder where he gets his inspiration for some of these, honestly. I love the Pirate Girl bag, and that last electric blue one, too! Which one do you like best? What would you use it for? Please let me know!
More
---
Comments
Popular
Recent