You could always go out there and spend hundreds of dollars on a new handbag, but why would you want to, when you have these twelve best bags for under $100.00? For whatever reason you have for your handbag, whether it is formal or not, you will find something in this list. Take note that I have personally came up with these handbags and the taste varies.
---
12

Juicy Couture Vive La Juicy Canvas Tote ...

Price: $78.00 at JuicyCouture.com

Well, where do I start? First off, a Juicy Bag is always a good bag to have in your closet, right? Especially when it comes at a sweet price of $78. But what excites me the most about this bag is its versatility! It can do it all - be the beach bag, the grocery bag, the day bag for hanging out with your friends, even a great tote to carry your text books in! It's also big enough to fit all the stuff you might need for a weekend away! Now, that's what I call an investment piece!
---
11

Lacoste Summer Holiday Beach Bag ...

Price: $67.99 at Macys.com

Looking for something pretty to take to the beacg? Then, look no more! This pretty beach bag from Lacoste is pretty much a girl can dream of! It's cotton, it's big and it's fabulous! Just pick the color you like best - this Lacoste bag is available in pink, blue and yellow!
---
10

Bebe Limited Edition Reusable Tote ...

img.allw.mn
Price: $4.00 at Bebe.com

I know how handy a big bag can be. Especially the one in black and white and that comes at an unseen price of $4!!! I know! How cool is that? And the girl's face on the bag kind of reminds me of those Prada bags that were so hot a couple of years ago, only this Bebe bag comes in such a sweet price, that for once we all can actually afford it!
---
9

Juicy Couture Plaid Velour Zipped Clutch ...

img.allw.mn
Price: $78.00 at JuicyCouture.com

As you are searching for a popular bag for winter time use, I higher recommend you looking into this bag. It is especially very fashionable, which is one of the main reasons as to why I like it. Come on, isn't that why you like bags too? You don't want to have something that isn't fashionable, now do you? Then you totally and utterly need this oh-so-fashionable clutch in one of the hottest prints for this fall-winter season - plaid!
---
8

Cole Haan Deco Beach Tote ...

img.allw.mn
Price: $99.95 at ColeHaan.com

You have fashion on your mind a lot lately, don't you? I do too and that is why I chose this bold Cole Haan bag. You, see, classic red is going to be the new black this fall and winter, and what can be a better style solution than getting a cool accessory in this fashionable color?
---
7

Steven by Steve Madden "Bomaby" Hobo ...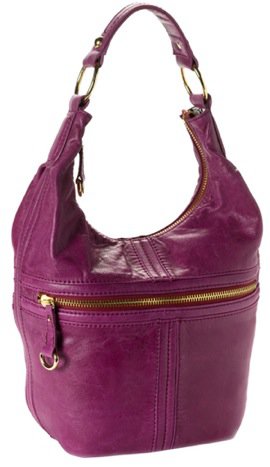 Price: $98.00 at Nordstrom.com
I absolutely enjoy this bag and believe it would look good for any occasion. It works for not only winter, but summer and fall as well. For those girls that have cell phones, keys, makeup bags and other accessories you store in your purse, you will like this one. It'll hold them all! And don't you love the mauve color on this bag? Looks so beautiful!
---
6

Bebe Beaded Sequin Foldover Clutch ...

img.allw.mn
Price: $59.00 at Bebe.com

As I was looking through all the different bags out there, I came across this Beaded Sequin Clutch by Bebe and decided that I should add it to my list of top twelve. Why? Because a sequin clutch is the perfect bag for those nights out. First of all, it's not as expensive as clutches made of exotic skin, and it's not as delicate, as clutches made of satin and other fabrics, which makes it a perfect choice for those nights out on the town when you need to look stunning without breaking the bank! Oh, did I mention sequin is also very forgiving to dust, liquids, ash and other stuff that might get on your bag on a bar counter?
---
5

MAXX New York Thompson Degrade Pleated Clutch ...

img.allw.mn
Price: $54.00 at Nordstrom.com

Don't you just love the color on this gorgeous clutch? I am definitely in love with this oversized clutch and its gradient red patent!
---
4

Coach Poppy Zip Clutch ...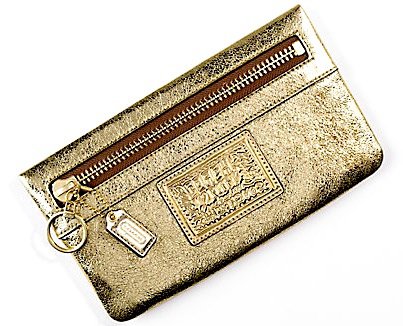 Price: $78.00 at Coach.com
Golden tones are such a huge trend right now! They bring out the tan, they add some glamour and sexiness to whatever you are wearing, and in general they just make any girl look like a Diva. And this Coach clutch couldn't not do this job better...
****
3. Betsey Johnson Betseyville Sailor Girl Tote ...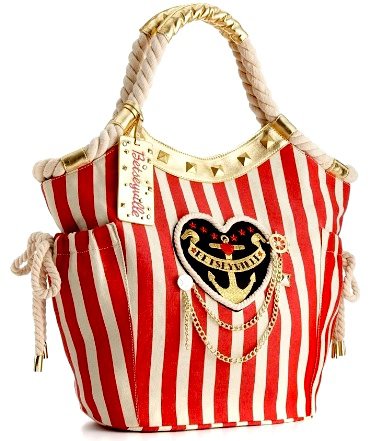 Price: $65.00 at Macys.com
Now, isn't this bag cute? I know you might be thinking it's a bit too much, but admit it, the bag's cute! I just love the nautical theme and the way Betsey played it up in this bag, although I would remove the "Betseyville" tag :) Apart from that - it's a very stylish choice for the summer! Oh, and they have these bags in gold too ...
---
2

BR Monogram Miniature Bag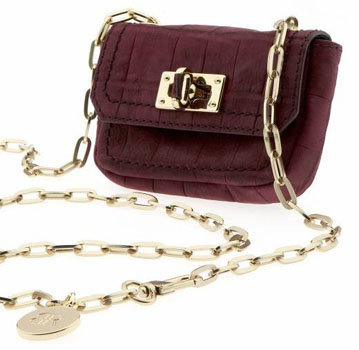 Price: $95.00 at BananaRepublic.com
If you like bags that are sleek and sexy, then I know you are going to like the BR Monogram miniature bag. This bag is honestly all about fashion. It even has a 10K gold-plated chain that is hooked to it. It's perfect in the luxury category and you will not want to leave home without it. It will be sure to tone up any wardrobe.
---
1

Eve Embossed Patent Leather Clutch by Lauren Merkin ...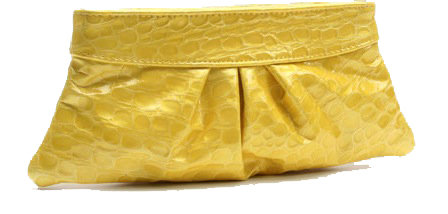 Price: $90.00 at NeimanMarcus.com
I have such a weakness towards clutches, I can't help it! And when I saw this Lauren Merkin clutch in lemon patent leather, I couldn't but make it #1 on this list!
More
Comments
Popular
Recent