Winter is here, girls, and there is no better time to treat yourself to a fabulous bag!
Check out these 34 to-die-for arm candies, a.k.a. the **hottest designer bags of **this winter and you'll definitely know what to look for on your fabulous handbag hunt!
---
1

Alessandro Dell'Acqua

Patent leather shoulder bag with zipper detail.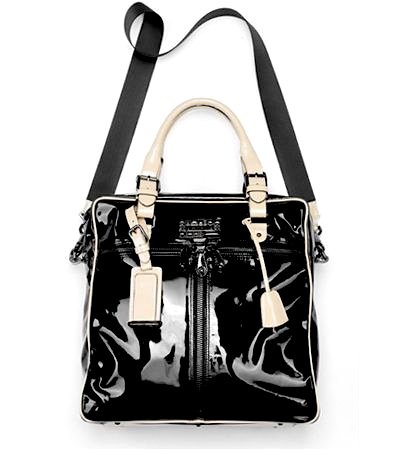 The removable straps make this Alessandro Dell'Acqua bag multi-functional. You can either wear it like a messenger bag or a handbag – and did I mention that the design's simply fab?
---
2

Alexander McQueen

Brittania clutch.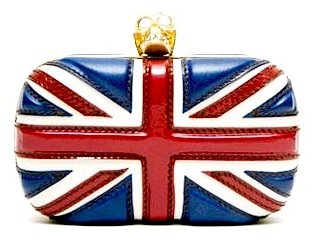 Feel like member of the royal family with this Brittania clutch from Alexander McQueen.
3

Anna Sui

Embossed leather frame bag.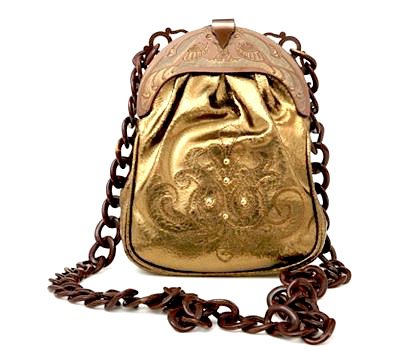 This Anna Sui embossed leather frame bag reminds me of an antique piece of furniture – it's something that accessory lovers will surely treasure as an addition to their closet!
---
4

Balenciaga

Leather and stingray Cherche-Midi handbag.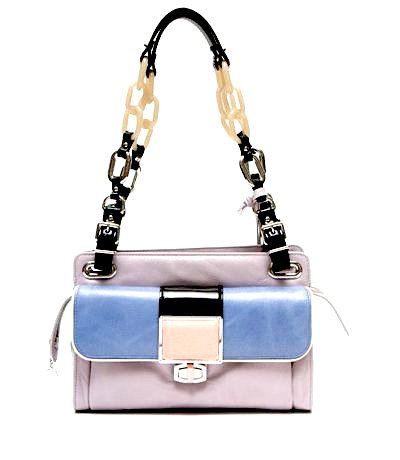 Don't you just love the color combination of this Balenciaga bag? The overall effect is chic, trendy and definitely high-fashion.
---
5

Bally

Patent leather clutch.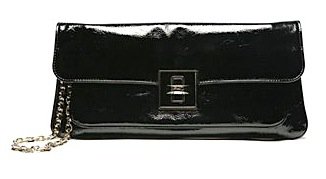 Go back to basics with this patent leather clutch from Bally. Wear it to complement your little black dress – or use it to downplay an otherwise bright ensemble.
---
6

Bottega Veneta

Pleated goatskin shopper.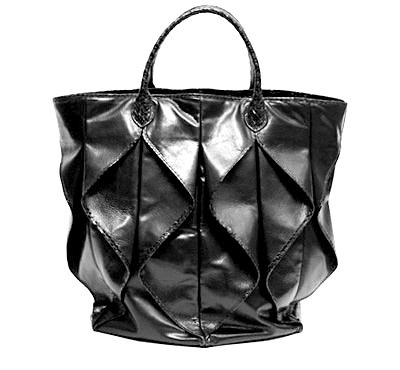 I love those diamond-like details on this Bottega Veneta pleated goatskin shopper!
---
7

Bruno Frisoni

Suede ruffle clutch.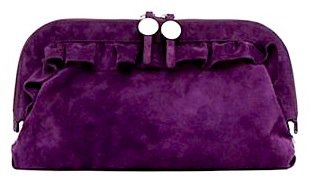 The rule for fall-winter is to go purple – and what better way to do that than with this Bruno Frisoni suede ruffle clutch?
---
8

Burberry

Alligator clutch with amber glass gems.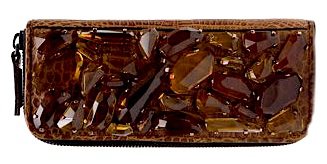 Take a little piece of your jewelry box wherever you go with this alligator clutch from Burberry. Those amber glass gems look oh-so-precious!
---
9

Calvin Klein

Python top-handle bag.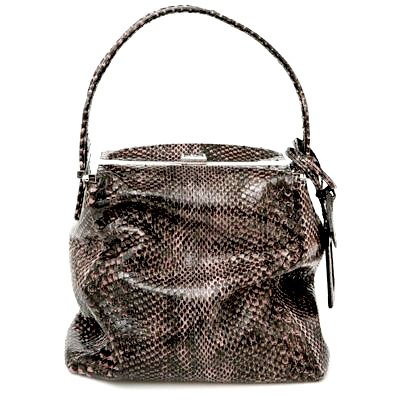 Unleash the inner animal in you with this Calvin Klein python-top handle bag. It's roomy, too – so the bag can hold all your knickknacks and girl stuff, lol.
---
10

Chanel

Metal chain handbag.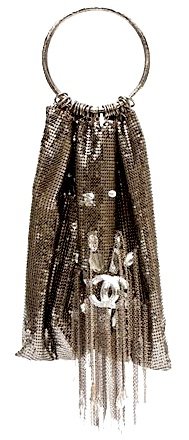 This bag may look oddly shaped because it's empty – but once it's filled with a bunch of your things, the metal chain handbag will take shape. And it's Chanel!
---
11

Chloé

Python clutch.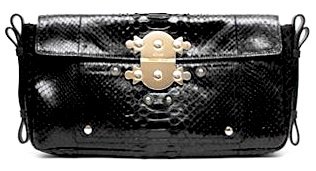 Animal skin had a grand comeback this fall-winter season – and this python clutch from Chloé hopefully explains why the trend was revived.
---
12

Christian Dior

Crocodile 61 medium tote.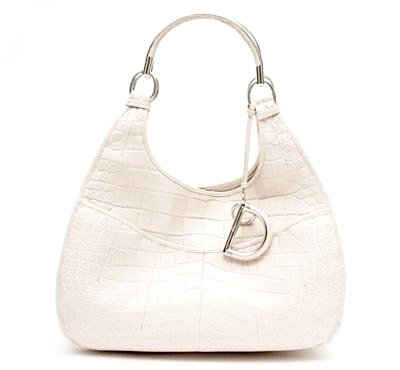 Sleek, white and oh-so-lusciously sexy – that's how I would describe this crocodile tote from Christian Dior. I am so loving it!
---
13

Christian Lacroix

Clutch with feather detail.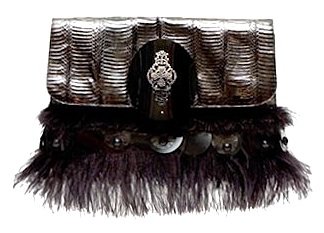 Allow your accessory **to be the **center of attention with this Christian Lacroix clutch with feather detail.
---
14

Christian Louboutin

Leather tiered handbag.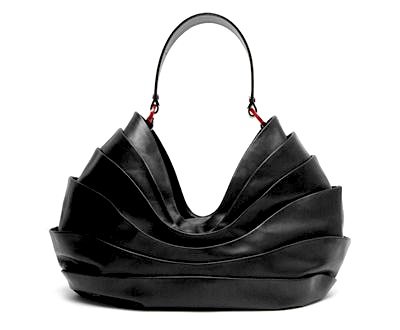 Do you know what the shape of this bag reminds me of? The Sydney Opera House! This leather tiered handbag from Christian Louboutin is simply a grand piece of (bag) architecture.
---
15

Derek Lam

Velvet and patent Nedra tote.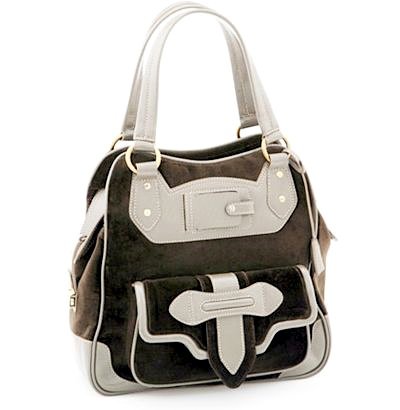 This Derek Lam tote, with its velvet and patent Nedra material – is casual enough for daytime use – but it also works well as an evening bag.
---
16

Diane Von Furstenberg

Abstracted minaudière.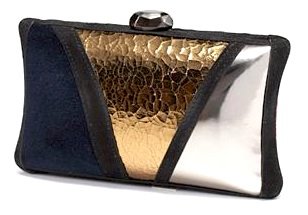 What else can you expect from Diane von Furstenberg but the ultimate in femininity? Be all that and more with this abstracted minaudière clutch.
---
17

Missoni

Leather frame bag.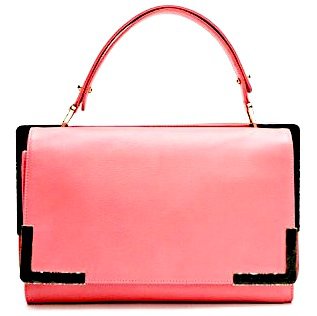 The combination of pretty pink and the black detailing definitely does it for me – I can't wait to have this Missoni leather frame bag!
---
18

Prada

Silk and lace bag.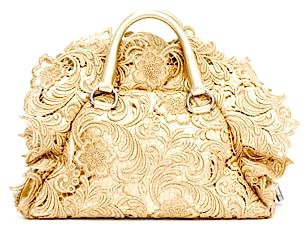 This Prada silk and lace bag seems to be straight out of the Victorian era – only it is given a more modern and stylish touch.
---
19

Emilio Pucci

Printed box clutch with crystal closure.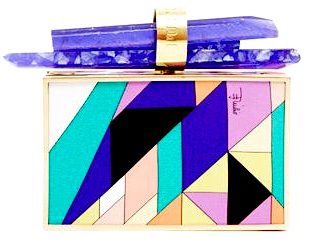 When you carry this Emilio Pucci clutch **at any event – it will be the **scene stealer no matter what you're wearing with it! The printed box style and the crystal closure is the perfect definition of high-end fashion.
---
20

Salvatore Ferragamo

Tiered mesh fringe frame bag with resin barrel closure.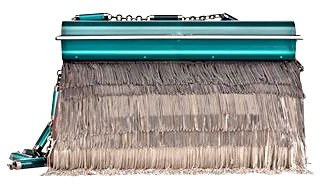 I can't get over the fact that this contraption is actually a handbag, lol. Made by Salvatore Ferragamo, it's a tiered mesh fringe frame bag with a resin barrel closure.
---
21

Giambattista Valli

Furry clutch.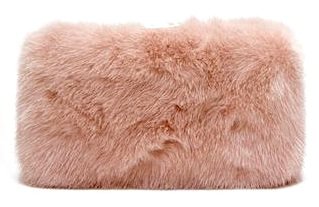 No designer bag collection will ever be complete without luxurious fur – and this Giambattista Valli furry clutch is one of our faves.
---
22

Giorgio Armani

Knotted silk evening bag.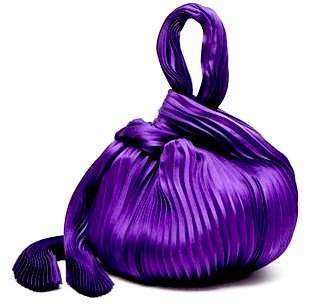 What else can you expect from Giorgio Armani but the highest standard in luxury, style, sophistication and femininity? Carry along this knotted silk evening bag with you and **'glow' **to your heart's content!
Want to see more purple handbags? Check out these 47 Hottest Purple Bags...
---
23

Givenchy

Leather Sacca bag.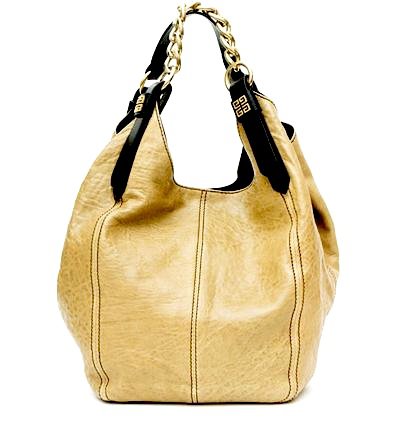 Suitable for daytime and nighttime – you'll feel like a Hollywood celeb when you carry this Givenchy leather Sacca bag. It looks sleek and ultra-expensive!
---
24

Gucci

Leather embroidered bag with stud and crest detail.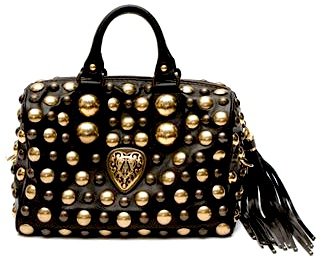 What I love about this Gucci doctor's bag is the **charming crest detail **and those tassels on the handle.
---
25

Hogan

Suede Ginger bag.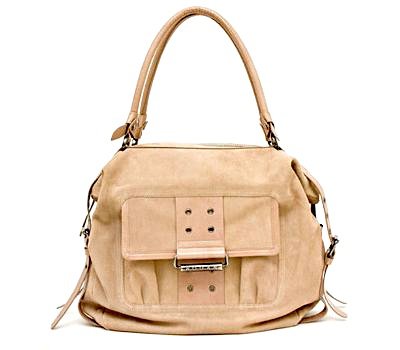 The chic **and **modern designs of this Hogan suede Ginger bag can survive through a lot of fashion seasons in the future.
---
26

Jil Sander

Leather large shopping bag.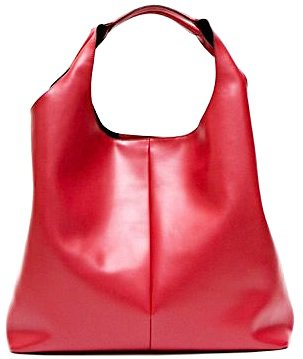 All I can do is sigh at the richness **of the color of this leather **Jil Sander shopping bag.
---
27

Louis Vuitton

Metallic leather handbag.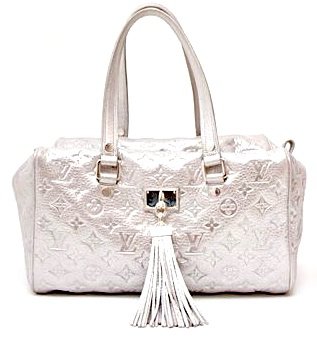 This is a refreshing and surprising color for a Louis Vuitton design. It may be metallic, but the l**uxury bag logo** that we've all grown to love is never missing.
---
28

Lanvin

Grosgrain Happy Partage handbag.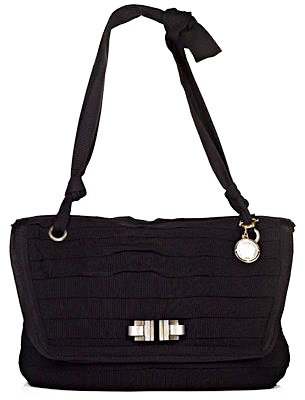 All the Lanvin fans will not be disappointed with the femininity **and **sexiness **of this **Grosgrain Happy Partage handbag.
---
29

Marc Jacobs

Leather bag with ring handles.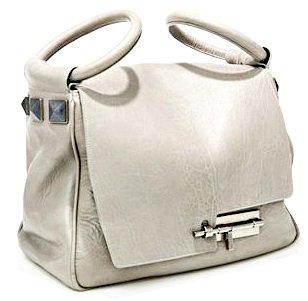 My only problem with this Marc Jacobs leather bag is – how the heck will you hold them with the ring handles all set apart like that?
---
30

Marni

Fur and leather backpack.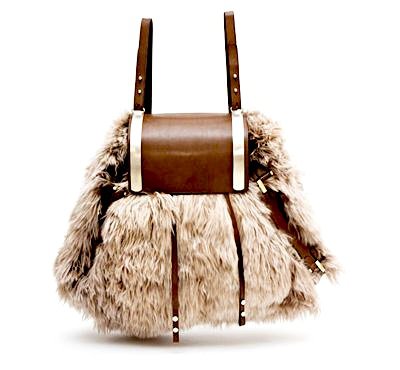 This is definitely not the backpack that you used in high school! Made of fur and leather, this Marni takes a classic bag into a whole new level.
---
31

Yves Saint Laurent

Croc-embossed nubuck top-handle bag.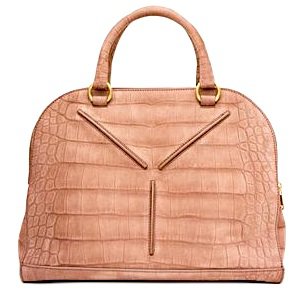 You won't mistake that YSL logo in the front of this croc-embossed Nubuck top handle bag.
---
32

Versace

Crocodile Luxe bag with brushed metal detail.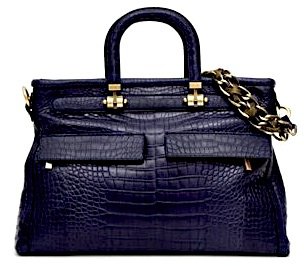 For their fall-winter collection, designers are all afrenzy with their use of animal prints – and Versace is no exception. This croc luxe bag is just what the name implies: it's the ultimate statement of luxury.
---
33

Valextra

Crocodile Prelude bag.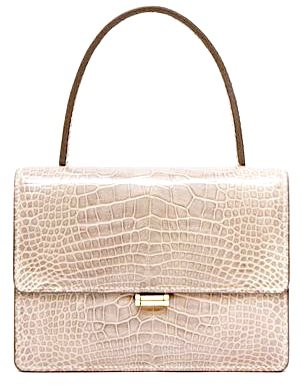 This Valextra crocodile Prelude bag is sleek, sophisticated and solidly-designed.
---
34

Valentino

Crocodile clutch with crystal detail.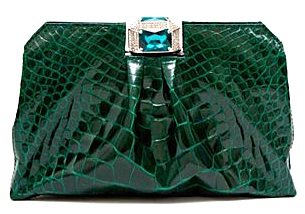 OMG! This Valentino crocodile clutch is only suitable for royalty, don't you think? That fabulously rich green color and the crystal detailing is definitely something!
Ready to see more super-hot bags for this Winter? Make sure you see this Prada Handbags - Hot 16 post.
If you are more of a Gucci fan, you would love these 10 Hottest Gucci Handbags!
But my personal favorite this season is Balenciaga Handbag Collection, you can see why at Top 10 Balenciaga Fall-Winter Bags post!
And if you are into French exquisite fashion, you will enjoy these 12 Hottest Yves Saint Laurent Handbags.
Do you know what bag you would want for this winter? Or, perhaps, you already treated yourself to one? Please do share, I'd love to hear about it...
---
Comments
Popular
Related
Recent