Apart from diamonds, a bag is definitely a girl's other best friend. It's the perfect accessory for an equally boring outfit or something to carry around to impress others or to simply perk up your mood. And what better bag to carry around than a Balenciaga? Check out these top 10 Balenciaga bags for fall-winter and let me know which one is at the top of your own list!
There's a reason why this pretty Balenciaga Cherche is worth $2,475.00. It has shiny goatskin with stingray medallion, it has that trademark Balenciaga turnlock closure, shiny palladium plated metal hardware, it has ultra fine textile lining and it's…well…cute! Very lightweight at 3 lbs.
Come on, admit it. There's something heartwarming and striking about a purple Balenciaga. This one is made out of soft lambskin and the handles are hand stitched. And yes, if you carry this one at work, you'll be the star.
I love the gold plated details of this Lune bag. Sold for $1,995.00, you get a shiny goatskin bag with patent leather details.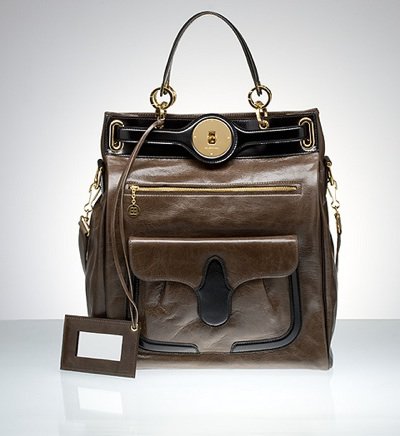 If you're not so much a fan of pure black, get this light brown version of the Lune. The only catch is — it's more expensive at $2,475.00
5

Lune Clutch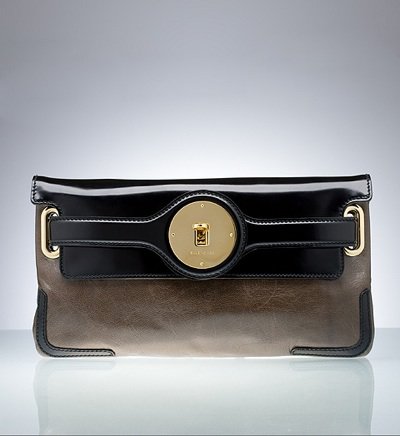 This $995.00 beauty is made out of shiny goatskin material and has patent leather details. The trademark twistlock closure is still present plus you have a leather framed hand mirror. Very nice to carry around during cocktails, power lunches or meetings with the boss.
More purple love! This is a smaller Balenciaga bag made out of soft vintage crafted lambskin.
Want a black cherry bag? I love the color of the Giant Work. It's something that you want to embrace all day!
I know what you're thinking. You're too shocked with the color. But believe me, this soft vintage crafted lambskin number has so much potential! Sold for $1,645.00, the giant part time Balenciaga is sure to stand out. I mean, really, isn't that the reason why we want to carry the best bags possible?
The pink bubble gum version of the giant weekender. I would certainly want to go on a weekend escapade with this baby!
This one is the electric turquoise versionof the giant weekender. Looks sweet and warm and inviting.