For every celebrity dressed in fabulous couture that makes you sigh wistfully, there's bound to be a celebrity that makes you go "What were they thinking!". From blinding colors, patterns and bizarre new styles, here are some recent celebrity fashion faux pas that will leave you dumbstruck!
---
1

Nicole in a Tuxedo Dress

Long gone are the days when Nicole strutted about in gorgeous Chanel, Jean-Paul Gaultier and Balenciaga gowns. At the 45th Annual Academy Awards, she wore a black L'Wren Scott Fall 2010 mini tuxedo dress. I'm not saying it's ugly (okay, maybe a little) but it sure is disappointing. I want the old Nicole back!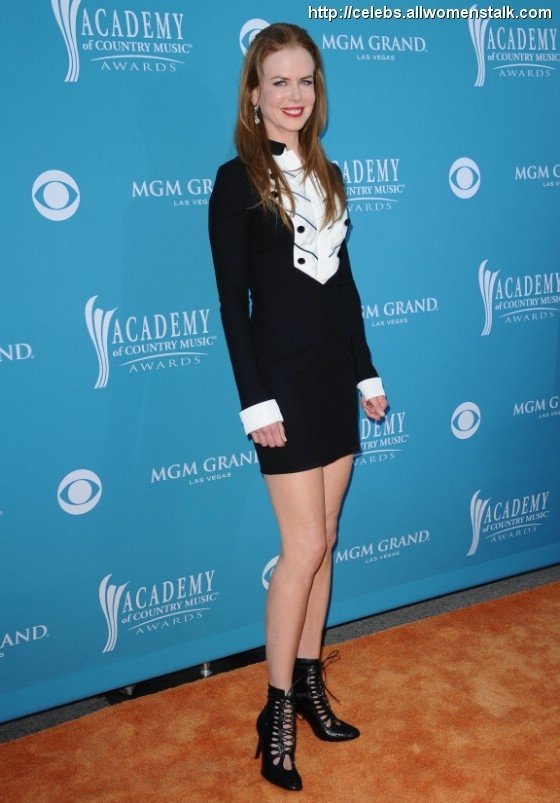 See all photos
---
2

Ashley Olsen Goes One Size Too Big

I generally adore the Olsen twins' casual indie style but this outfit just makes Ashley Olsen look like a homeless person. Maybe she should learn a thing or two from boyfriend Justin Bartha.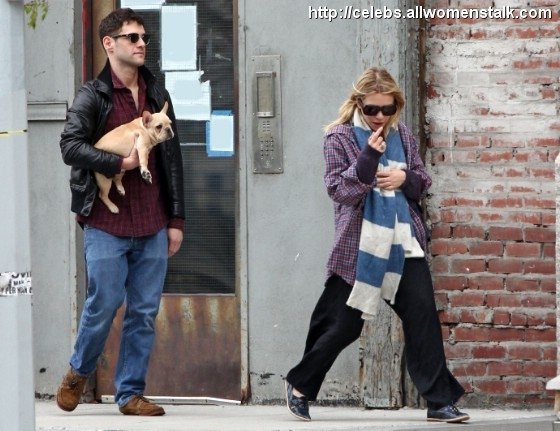 See all photos
3

Ashley Olsen Loves Salmon

I don't mean to pick on her but really? Salmon baggy pants? I'm sure it's comfortable as hell but so so ugly. Is it just me?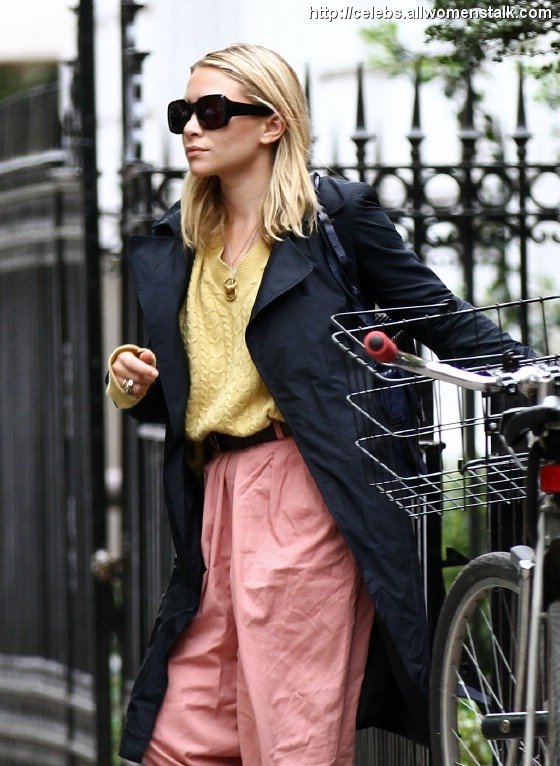 See all photos
---
4

Tila Tequila and Her Girls

Ouch! My eyes! Not that I expect much from Tila but this outfit is ghastly even for her. From the horrid color, to the err...lack of coverage, to the makeup, this one has hideous written all over. And girl, it is not polite to touch yourself in public!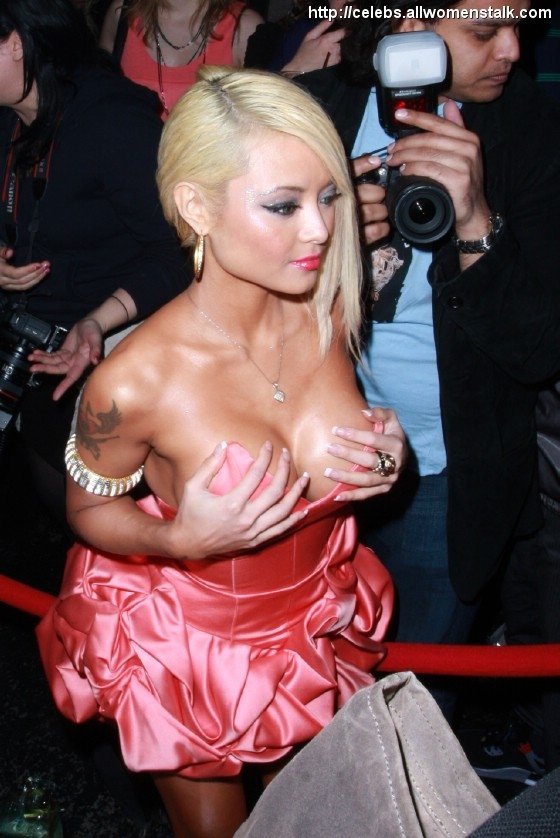 See all photos
---
5

Kylie Minogue in Harem Pants

I have never liked harem pants and considering Kylie was just spotted wearing these sunny yellow cropped harem pants by Emilio Pucci, I think it's going to be a while before they disappear from the surface of the earth. In a strange way though, I think Kylie manages to carry them off. Anyone else and I would be laughing my polka dotted socks off!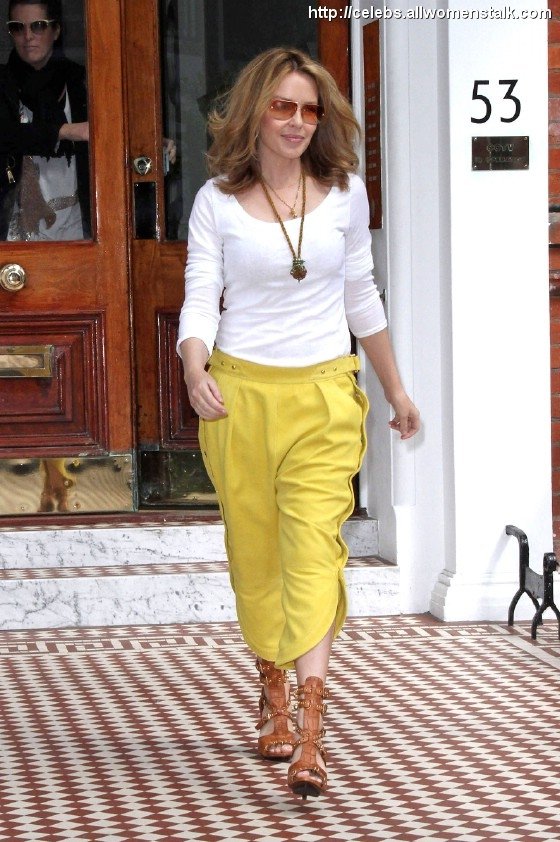 See all photos
---
6

Kate Hudson in Stripes

Looks like strange pants are all the rage in tinsel town right now. What else would explain Kate Hudson's striped pantaloons? Now I know this is one look you either hate or love and I unfortunately am not liking it! I do like the upper half of her outfit though.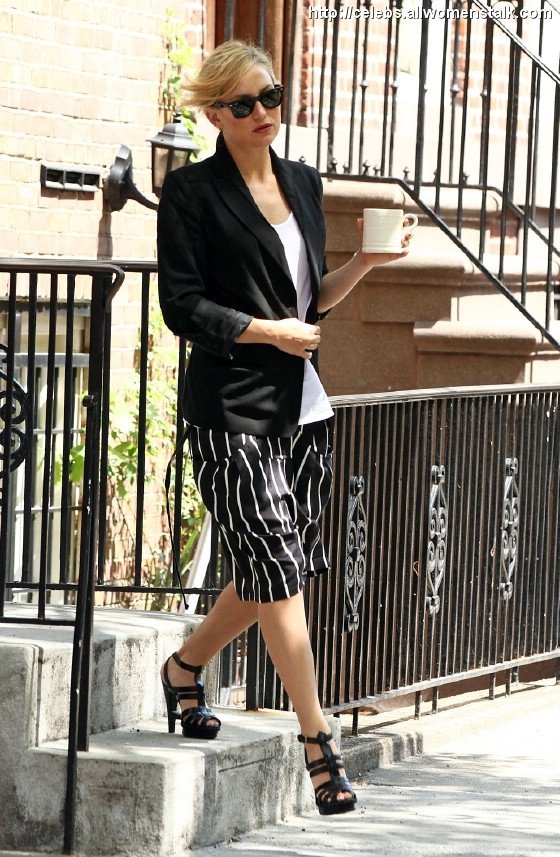 See all photos
---
7

Mickey Rourke Goes Flashy

Of course this list is incomplete without one of Mickey Rourke's crazy outfits. Why Mickey? Why must you shock us so?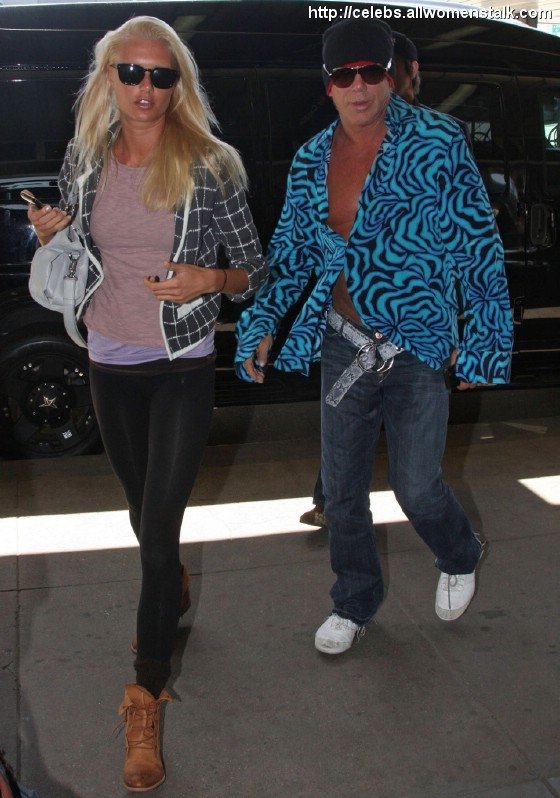 See all photos
---
8

Julianne Hough in Basil Soda

The Basil Soda dress that Julianna Hough wore to the 2010 Academy of Country Music Awards was for starters a little too bridal for my liking. You've got to be cautious with floor length white dresses on the red carpet. Secondly, the silver armor like details on the bodice = plain ugly. And finally, what's with the terrible tan?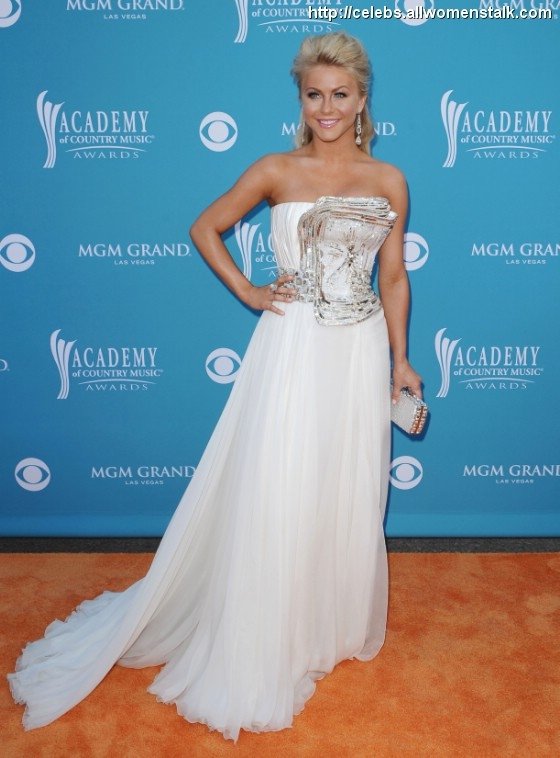 See all photos
---
9

Phoebe Price in Yellow

Look! It's a giant canary! I don't hate the dress by itself but with the garish makeup, the distracting necklace and the feathers in her hair...who's looking at the dress anymore?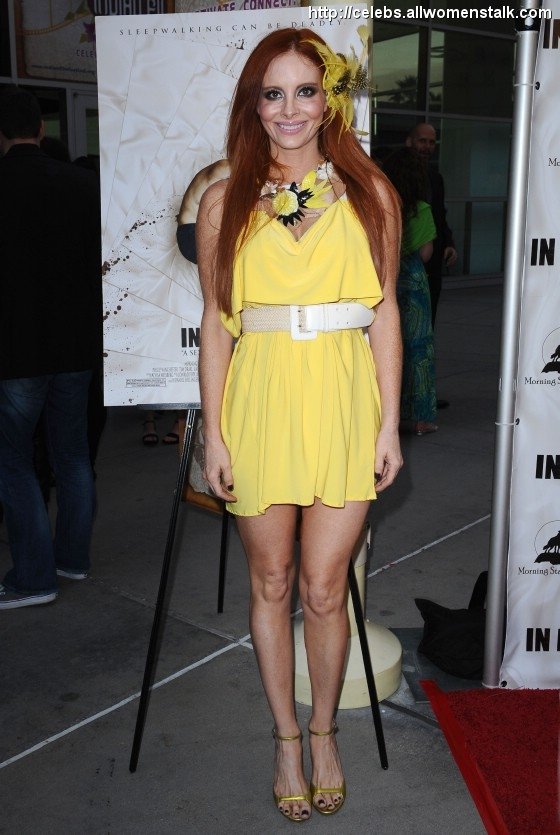 See all photos
---
10

The WHOsons?

I have no idea who the Dudesons are or where they're from but as if their outfits weren't hideous enough, do we also have to be subjected to this grotesque sight? I'm going to have nightmares for days to come! In their defense, they were at the "Kick-Ass" Premiere :D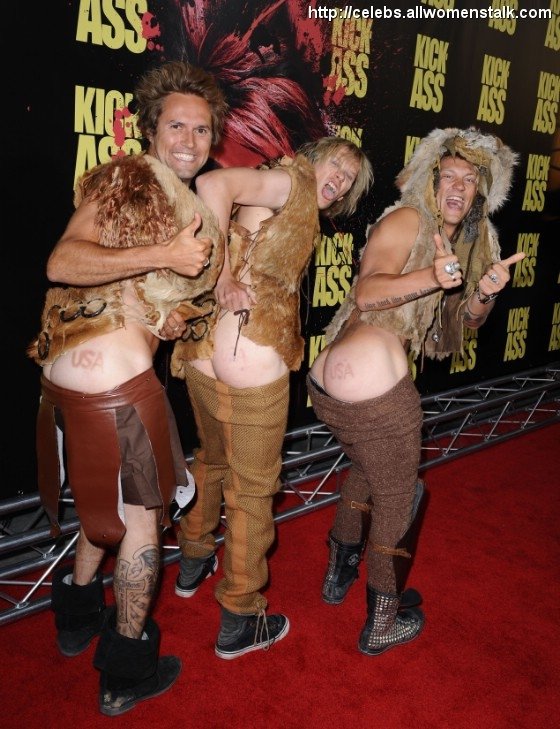 See all photos
I know the best of us make mistakes but how could I pass up such an opportunity?! I hope I wasn't too rude though. Do let me know which spots were deserved and which weren't. And if you've spotted a celebrity wearing something hideous recently, please share.
---
Comments
Popular
Related
Recent