I love Spring fashion! Not only do we finally get to put away our jumpers and long socks, but it's also a brilliant season for fashion, as everything on the runway looks so new and summery. So I was so excited to check out the designers shows for this Spring, and here are 7 biggest trends for the season!
---
1

Nudity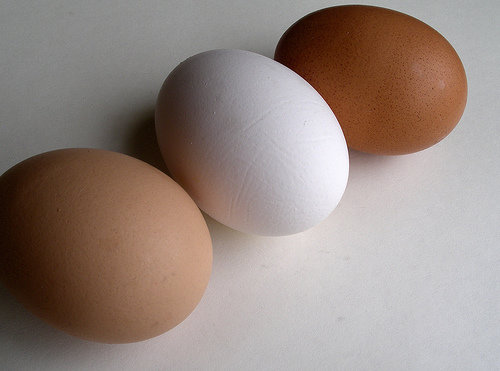 Photo Credit: parasol
No, not completely naked! The biggest trend on the runway was nude coloured clothes, in everything from barely there skirts to body con dresses and shorts. Nude clothes need to have a flattering cut and drape about them, though, as the lack of colour really draws attention to how well they fit and the quality of the piece. If you want to be really stylish, though, go for clothes that mix nude with barely there colours such as baby blue and nutmeg.
---
2

White

White is always a Summer favourite, but this Spring, there will be white clothes everywhere! From sundresses to party dresses, anything white will be a hit. Both masculine, tailored clothes and floaty, ruffled clothes were around everywhere, so wear it whichever way suits you best. Remember to invest in some fake tan first, though!
---
3

A Jumpsuit

They were a rising trend through the Winter months, but jumpsuits will really take off now! Go for muted colours for daytime looks, or glitzy, bright colours for the night time. Keep the rest of your outfit simple, choosing heels and understated jewellery, and teaming with a tied white cardigan if it's cold out!
---
4

Glitter

Whether you go for just a touch or an all over sprinkling, glitter is set to be a girl's best friend this Spring! Work shirts will have glittery collars, trousers will have glittery pockets and cuffs and dresses will be covered in glitter... choose muted colours for daytime use, and go bold for the night time. Don't mix too many bright colours, though, or you risk looking like a piñata!
---
5

Kitten Heels

Heels were definitely getting smaller this season, with most of the models wearing kitten heels and a few in clogs! If you usually rely on sky high heels to lengthen your legs, there are lots of new make up tricks around to give you the same effect while wearing a smaller heel, so you can look your best and stay on trend. Great news if you are as short as me!
---
6

Belts

Ditch your detailed belts — this year is all about thick, plain leather belts and very thin ribbon belts. Perfect for drawing attention to your waist without distracting from your already fabulous outfit. Be careful if you decide to make your own ribbon belt, though, as ribbon frays very easily.
7

Tribal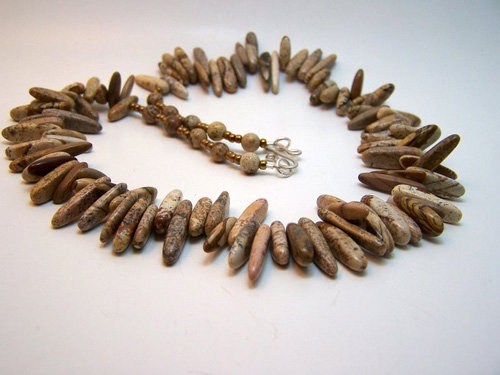 Photo Credit: ny-image0.etsy.com
Bored of muted colours and glitter? The tribal look was a hugely popular trend, so stand out from the crowd with tribal accessories, or even some gorgeous tribal inspired shoes. Go for lots of beads, crochet and shards, for a realistic tribal look.
The runway trends this Spring weren't what I expected at all, but I love them! I can't wait to stock up on glittery, white and nude clothes, and I've already found some super cute kitten heels! I can't decide which of the new trends is my favourite... if you've decided, please let me know which is yours!
Top Photo Credit: *Cinnamon
---
Comments
Popular
Related
Recent