Well, summer is here, and it's time to dig out those lovely dresses. But while the catwalk might be telling you that backless is best and to don that one shoulder meringue, what does your man think? I was curious to know, so after taking a crowd of men shopping and looking at this spring-summer hottest fashion trends, here's the verdict I got from my men...
---
1

Red, White and Blue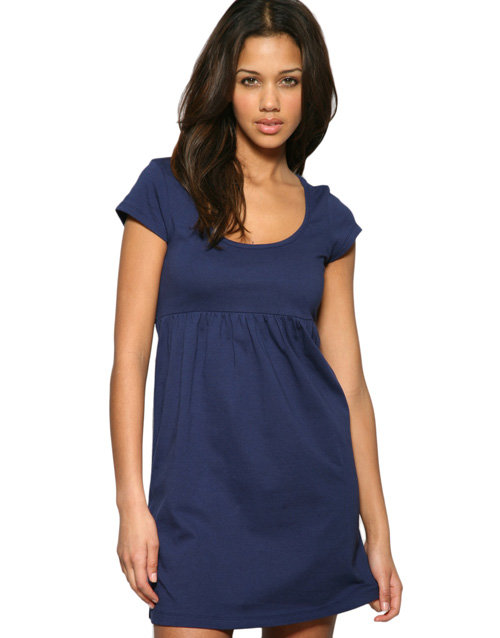 Price: $30 at asos.com
Patriotic dresses are the best, and were a huge hit with men... especially with the World Cuparound the corner! Look stylish in this gorgeous blue empire dress, teamed with a white belt and red shoes. It's simple yet sexy, and men think this look is sizzling!
2

One Shoulder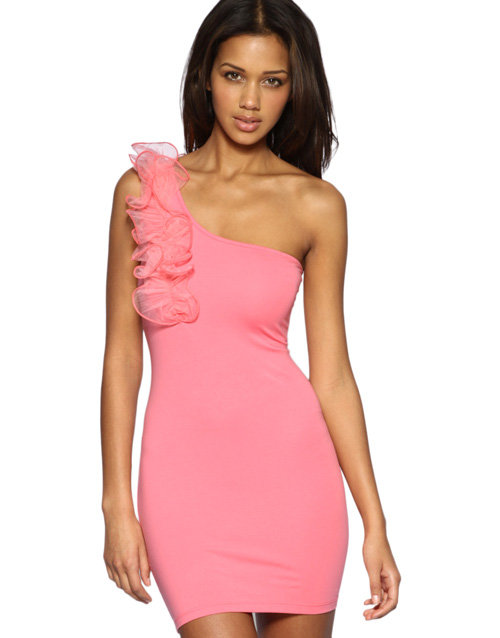 Price: $54 at asos.com
One shoulder dresses show skin, without looking trashy, and the men loved the confidenceit showed. Their favorite color? Light pastel colors, to keep the girly touch intact. I love this pastel pink dress, which is slim fitting but flattering, and looks great for daytime or night time chic.
---
3

Work Dress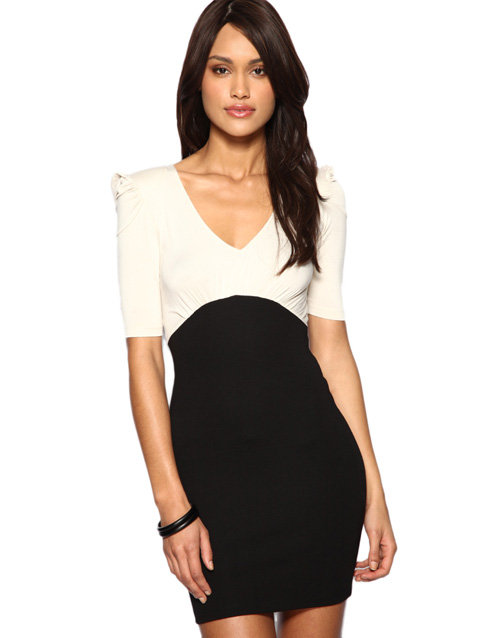 Price: $40 at asos.com
Men LOVEDwork themed dresseslike this one. "It says that she's professional while still being sexy, and it's so hot!" one said. It looks great, too, with a V neck opening and a body con middle. It's dramatic and stunning, so just add heels for maximum impact!
---
4

No Sleeves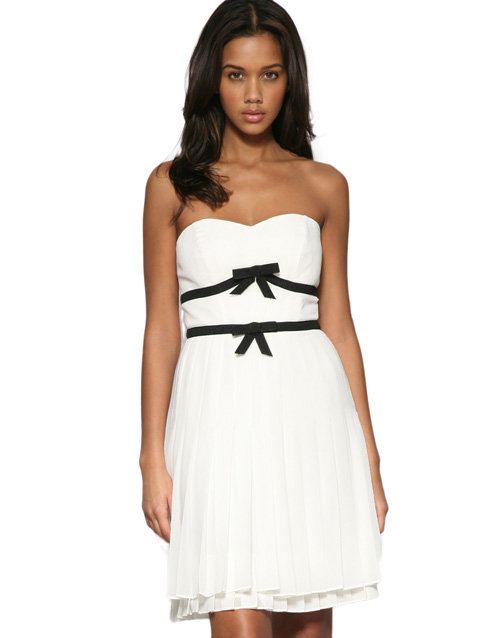 Price: $220 at asos.com
Another hit with men are tube dresses, with several commenting how sexy bare arms were, and how radiant white makes female skin look. Especially if you've got a tan! Keep this look for the evening, and team with black heels... I love this Coast dress, which is bang on trend and looks divine!
---
5

Tube Dress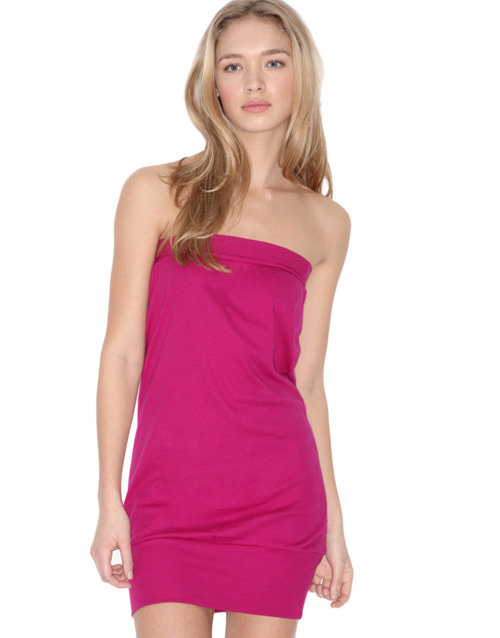 Price: $20 at asos.com
This is low key, but apparently keeps men guessing... they all admitted to thinking about the curves that the dress clung to, and saying they wished their girlfriends wore this style. If you aren't body confident, use a bubble version like this, teamed with heels. I LOVE the grey version!
---
6

Ruffles and Mini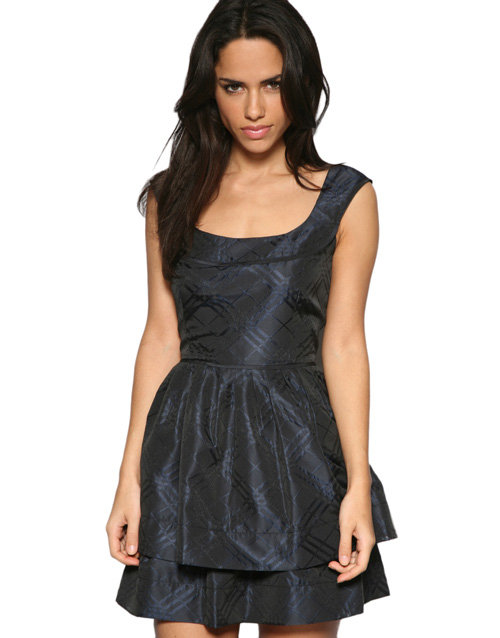 Price: $99 at asos.com
This was a huge hit, and it was hard to see why until one man explained. "It gives her a great hourglass figure, which is hot, and lets me see her beautiful legs. What more could I want?" This Mango dress is perfect for a slightly formal look, with a gorgeous scoop neck and high shine finish. Wear strappy shoes to elongate your legs, and try adding an anklet and delicate necklace to keep it ladylike.
---
7

Floral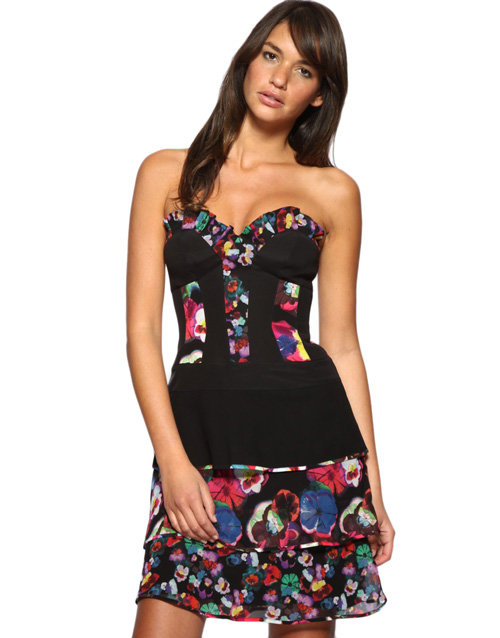 Price: $279 at asos.com
This gorgeous Karen Miller dress is one of my favorites, but I didn't think the men would agree. I was pleasantly surprised! Not only did they admire the great cleavage this dress gives, but they loved the softfloral printtoo..."It's feminine and sexy without being overpowering. Only hot girls would dress like this," one told me. Stock up now!
---
8

Polo Dress
Price: $67 at asos.com
The sporty look is still everywhere, but the men looked past this, yet loved it anyway. "It looks like she's raided my wardrobe" Man A said. He seemed to like it. Even better, he offered a fashion tip... simply grab one of his shirts, button it up and add a fashionable beltfor shape and heels. He'll love that too!
---
9

Strap Dress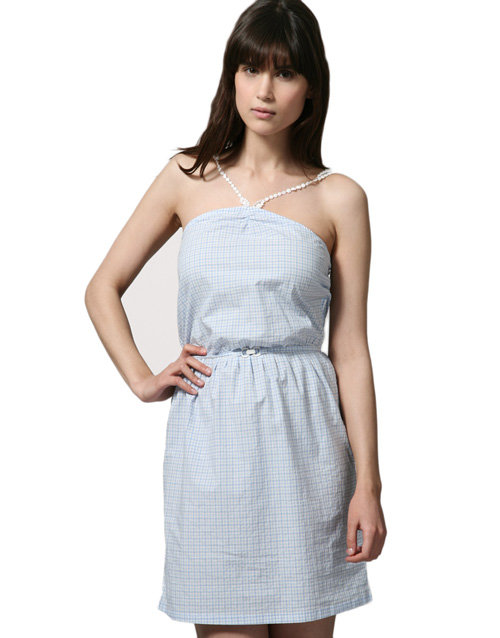 Price: $177 at asos.com
I don't really like this, and a few of the men didn't either, with one asking why women would want to wear a tent. More of them liked it than didn't though, and a few agreed that they wouldn't want their girlfriend going out in it..."It looks simple, and innocent. Which means its for my eyes only..."
---
10

Tank Dress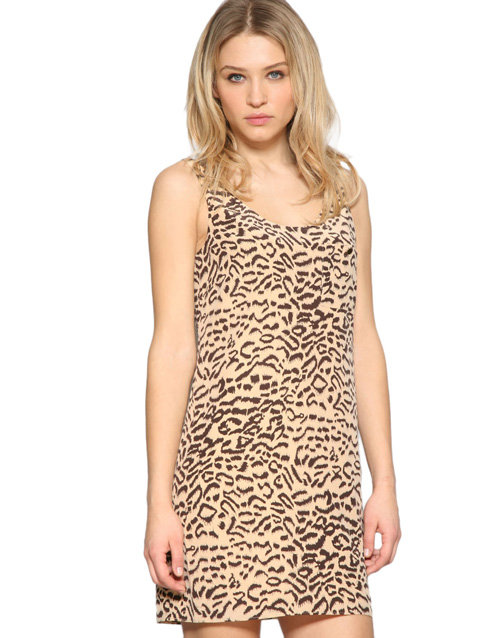 Price: $186 at asos.com
"This is sexy, but in a subdued way. She could wear it around my parents!" The men agreed. I love thisanimal printversion, which feels silky soft against the skin and doesn't need much accessorizing. Simply team with nude heels, and you're ready to go!
I couldn't believe how many of these spring-summer fashion trends the men loved! From sporty to sexy, whatever your favorite style of dress is, your man should agree. After all, there is no point making an effort if he doesn't appreciate it! Does your man love or hate a particular fashion trend for this summer? Please let me know!
---
Comments
Popular
Related
Recent