Fall is on its way, and along with the new season comes a whole catwalk full of new and improved fashion trends! Some are just improvements on trends we've seen for a couple of seasons now (like the maxi dress) while others are brand new… along with my list of 8 fabulous fall fashion trends, I've also included my picks on how to wear them! Enjoy!
---
1

Surplus Style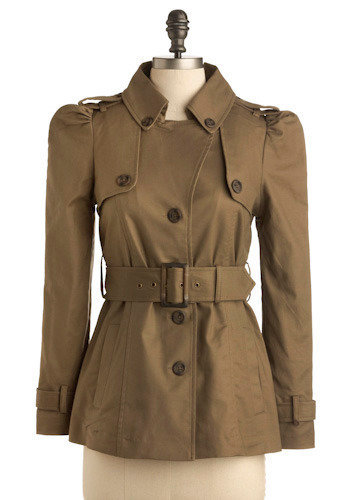 How to Wear It: Command Attention Jacket
Price: $89.99 at modcloth.com
Command attention indeed! This sharp jacket is a great way to wear the military-inspired trend. Most army surplus-type jackets tend to be boxy and unflattering, but this one's soft and feminine but still takes its design cues from the trend. Note the color and the epaulets… I love it!
---
2

School Spirit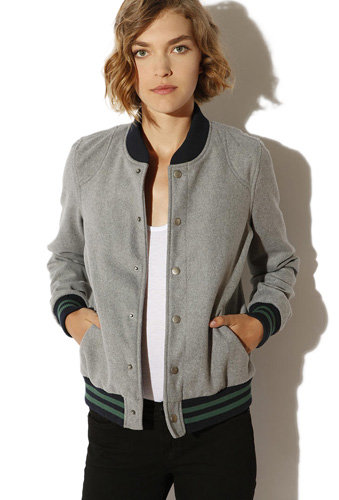 How to Wear It: BDG Wool Varsity Jacket
Price: $8.00 at urbanoutfitters.com
The retro varsity look is very trendy this season, especially when worn as a jacket, like this one. All that's missing is your boyfriend's football letter! I love the look of vintage jerseys, too. So cute!
---
3

Curvy Cords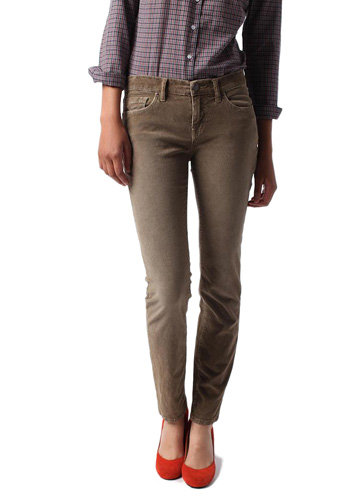 How to Wear It: BDG Ankle Cigarette Corduroy Trouser
Price: $49.00 at urbanoutfitters.com
Cords are always back in the fall, after taking a brief hiatus in the summer, but this fall, corduroy is showing up all over the catwalk. It's being used as trim on coats and shoes and bags, but it's also making a solo appearance in skinny pants, and it looks great!
---
4

Saddle Shoes and Bags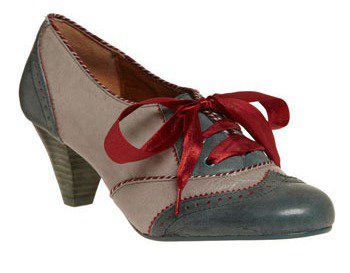 How to Wear It: Shoeful of Sugar Heel
Price: $104.99 at modcloth.com
Even if vintage-inspired saddle shoes and heels weren't incredibly trendy right now, these darling shoes would still be on my must-have list! I love the perky heel and the color is so gorgeous! Take a quick peek into your closet and tell me what you couldn't wear these with!
---
5

Pencil Skirts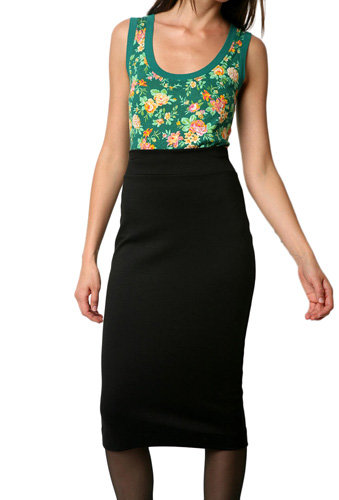 How to Wear It: Silence & Noise Pencil Skirt
Price: $48.00 at urbanoutfitters.com
Pencil skirts never really went out of style, but they're especially hot this season. Pair them with sky-high heels and platforms — your legs will look miles long and so sexy! Perfect for the office or after-hours, depending on how you accessorize…
---
6

Maxi Dresses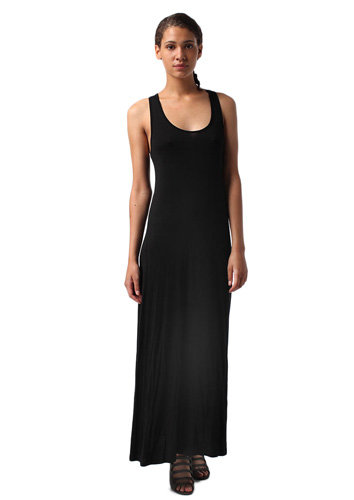 How to Wear It: Sparkle & Fade Racerback Maxi Dress
Price: $48.00 at urbanoutfitters.com
Just because it's the end of summer doesn't mean you have to put away your maxi dresses! Layer them with cute vests and cardis to wear the still-smoldering trend all through fall! This one's perfect, too, because it's machine-washable and inky black, ideal for mixing with our other-color fall favorites. I love wearing them with loads of long necklaces, too.
7

Lofty Platforms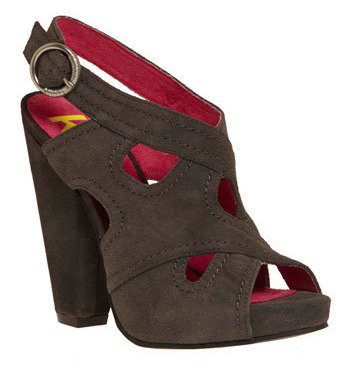 How to Wear It: Kid Sister Heel in Ash
Price: $62.99 at modcloth.com
It would be hard to be the shy kid sister if you were wearing these platform peep-toe heels. First of all, you'd be right on trend, and secondly, you'd look so posh! Wear with wild print leggings and a sparkly top for a night out with the girls, or with skinny jeans and something demure on top for the office.
---
8

Chunky Rings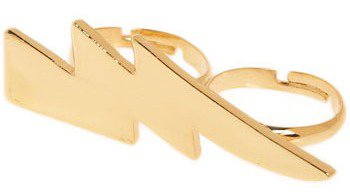 How to Wear It: Strike Twice Ring
Price: $11.99 at modcloth.com
Have you noticed how many of the two and three-finger rings there are out there right now? They range from the cute (three little bunnies, all in a row) to the tough and punk (brass knuckle-inspired rings) to this one, which is whimsical and fun.
Add each of these to your wardrobe and shine this fall! I've already ordered a double-finger ring and can't wait to pull out my suede platforms! Which of these fall fashion trends are you excited to try? Which is just beyond you? Please let me know!
---
Comments
Popular
Related
Recent