Solid colors are fine but there's nothing quite like an outfit with a gorgeous print or an intricate pattern to cheer me up and make me feel beautiful especially when I'm having "one of those days". Here are 8 of my favorite prints and patterns that were sported by celebrities in recent times. Whatever would we do without them...
1

Blake Lively in Chanel

First of all we must applaud Blake for remembering the 'cleavage OR legs' rule this time for who knows when that will happen again. Jokes apart, Blake does look rather chic in this Chanel navy tweed dress. The open back is super cute and the sheer panel shows off her very toned stomach. *moment of jealousy*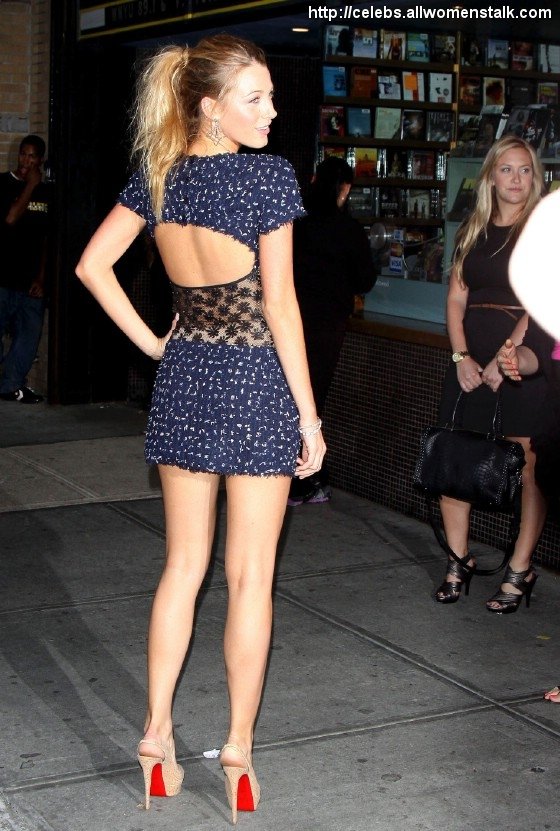 See all photos of Blake Lively at the "Twelve" Premiere.
2

Blake and Leighton on Gossip Girl

Spotted: B and S on the streets of the Big Apple, deep in conversation and fabulously dressed as always! While Blake was dressed in a Diane von Furstenberg batwing silk dress, Leighton sported an animal print Gucci dress. I am almost always Team Leighton but this time, I think I'm going to side with Blake. Her dress is far prettier and more fun (even though I'm not particularly fond of that big belt) and I love the Nancy Gonzalez ombre python tote she's carrying! Which of the two looks do you prefer?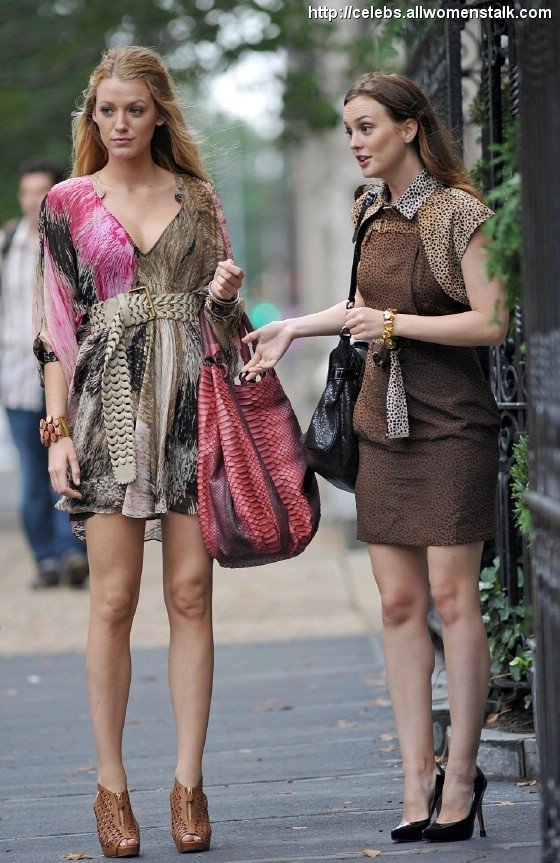 See all photos of Blake and Leighton on the sets of Gossip Girl
3

Leighton Meester on Gossip Girl

Now this is more the Leighton I know and adore! Both are looks she sported on the sets of Gossip Girl. The first may seem like a print overdose on most but Leighton manages to carry it off effortlessly. The "I HEART Ronson" skirt is adorable and is available for a mere $25 at JCPenney! Go grab yours NOW!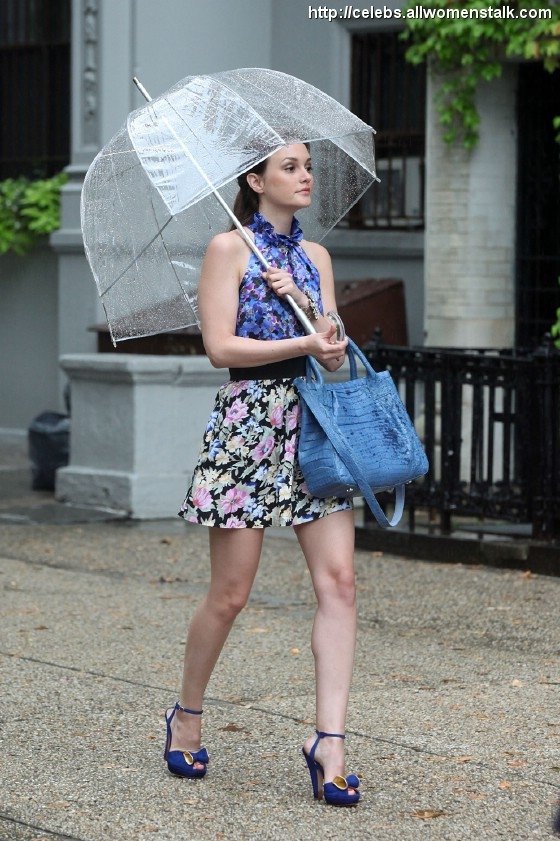 And then there was the colorful, summery Reem Acra dress. Ah! What I wouldn't give to be her...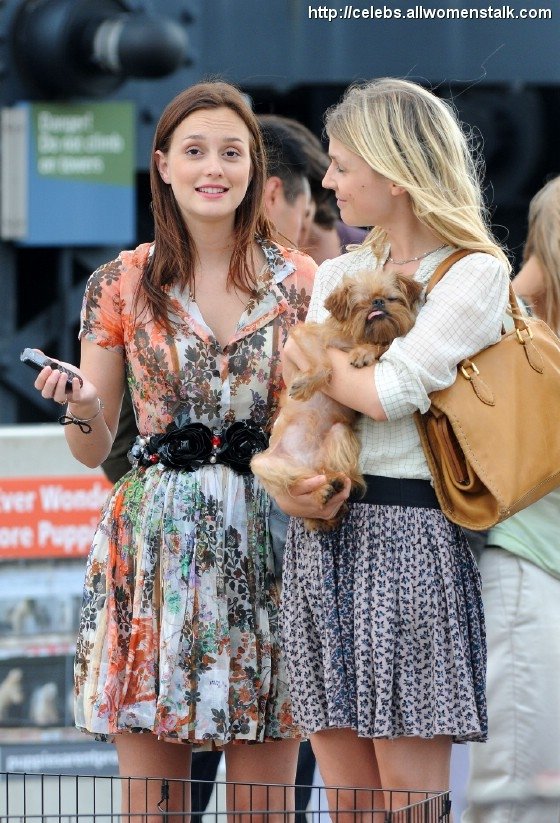 See all photos of Leighton Meester on the sets of Gossip Girl.
4

Anna Kendrick in Marchesa

I adore Anna Kendrick and this gorgeous blue, leopard print Marchesa dress does her every bit the justice she deserves. It's sassy and sexy and the embroidery on the bodice is divine! The only thing I'm not so sure of are those yellow Jimmy Choos. Isn't it too distracting for this dress?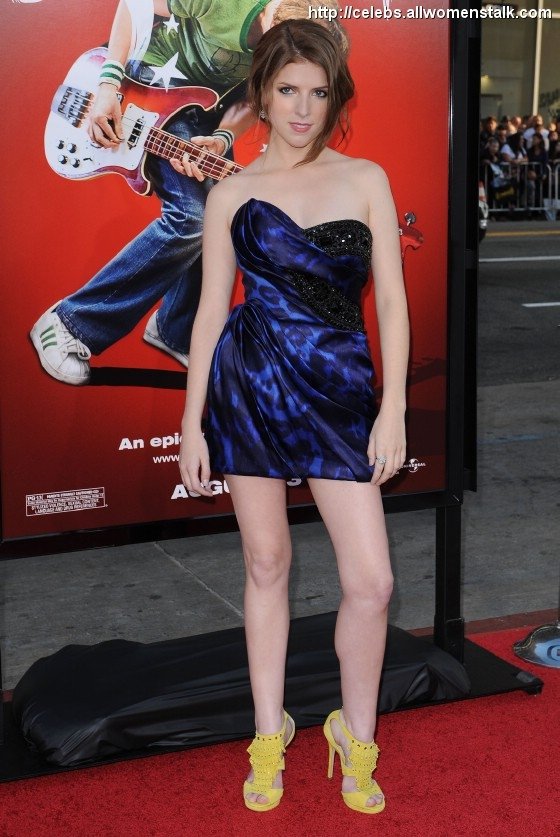 See all photos of Anna Kendrick in Marchesa.
5

Lea Michele at the Fox TCA All-Star Party

Lea Michele may play the cute but oh-so-annoying Rachel in Glee, but she can be quite the diva in real life. Point proved by this gorgeous Giambattista Valli dress Lea was seen in. Her "paparazzi smile' needs a little bit of work though. She's always showing a little too much teeth for my liking :D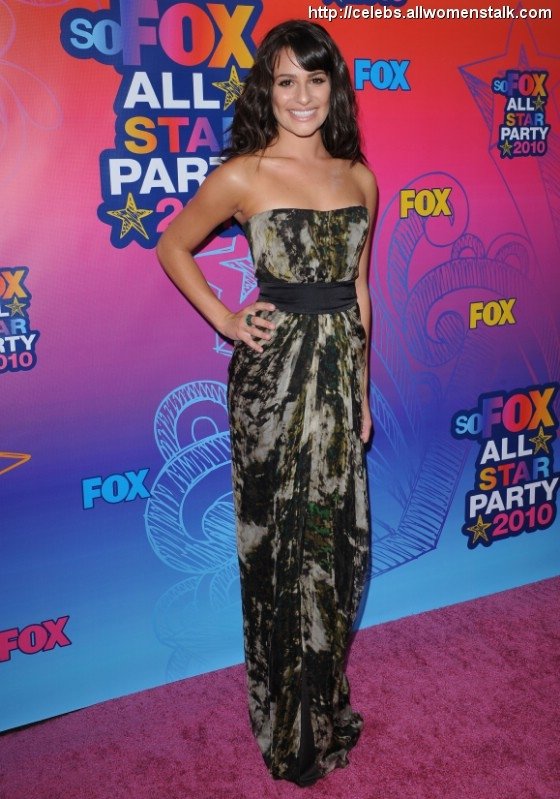 See all photos of the Fox TCA All-Star Party
6

Lea Michele at the Teen Choice Awards

Am I the only one who didn't realize that Lea had such fabulous legs?! And how wonderfully hypnotizing is the print on that Naeem Khan dress! See there's the teeth again...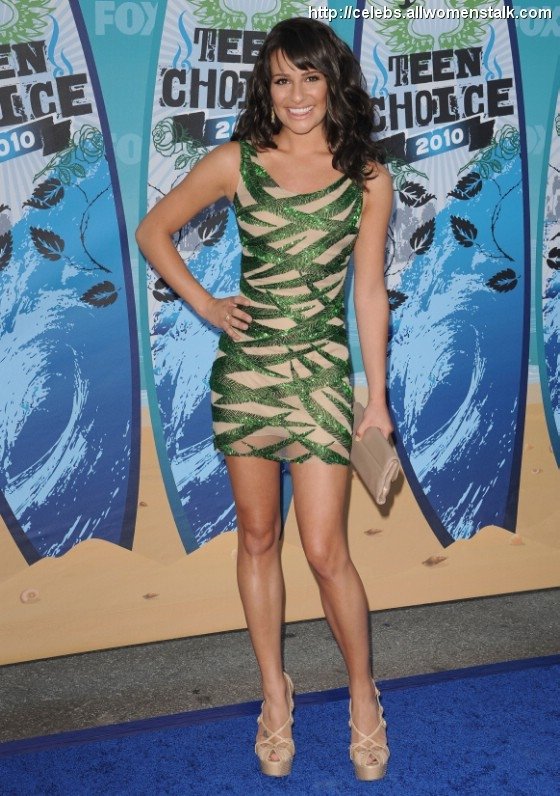 See all photos of the Teen Choice Awards
7

Dianna Argon in Carolina Herrera

Time for another Glee cutie. Dianna Argon looked absolutely flawless in this strapless number at the 'Breakthrough of the Year' awards. All the colors, the pinwheels on the skirt, the hair and makeup... adorably perfect!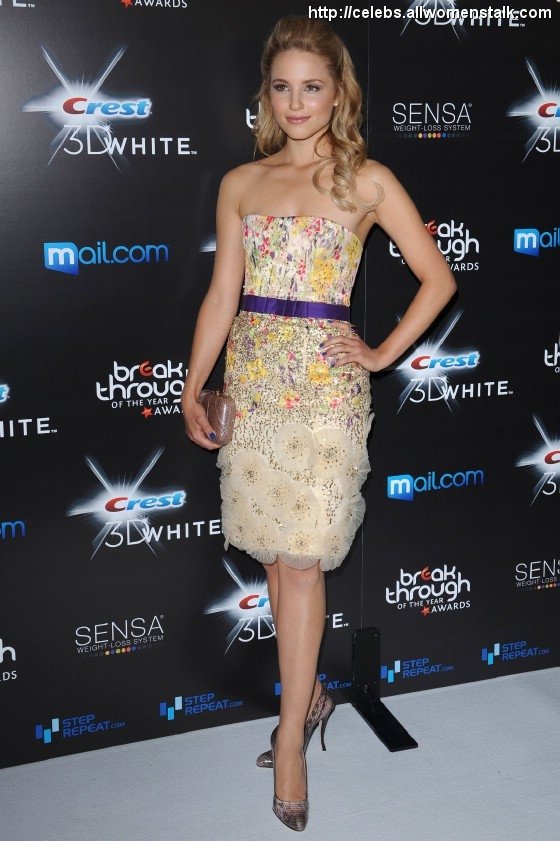 See all photos of the Breakthrough of the Year Awards.
8

Jessica Szhor at the Breakthrough of the Year Awards

Jessica Szhor sure makes geometry look smoking hot in this black and grey dress by Australian designer Ruby Smallbone. I've always thought of Jessica as a pretty girl but this may be the first time I see an oomph factor in her. Let's just hope her "makeover" doesn't go down the same road as Taylor (Racoon) Momsen's.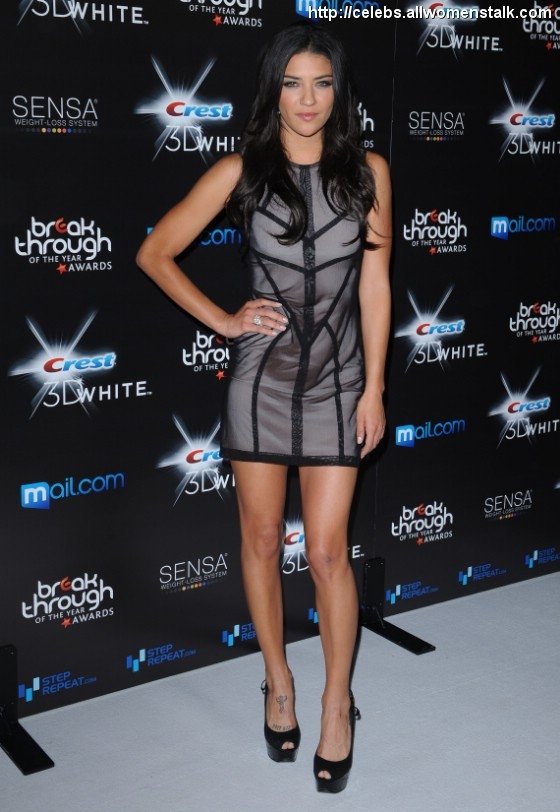 See all photos of the Breakthrough of the Year Awards.
Time to come back to the real world ladies! Which of these was your favorite print/pattern? Are there any other celebrity looks that you'd like to add to this list?
Don't forget to visit ourcelebrity website for your daily dose of gossip, photos and all things celebrity!