My hair is a never-ending source of frustration: dull, lifeless, thin, baby fine – with just the right amount of kink and cowlicks to disturb any manner of which I attempt to style it. And then, there are the "blondes" peeking through… don't even get me started. For a decade, I bleached, darkened, and then lightened again with bold, funky highlights and extreme shades of color. I once even chopped it all off into a faux-hawk, and then grew it out naturally for nearly three years (only to go sassy red last year). I tried bangs of all directions: side-swept, blunt, choppy, car crash (yikes!) – my forehead doesn't like any of these. Obviously, most days I struggle, give up, and just wear a ponytail (good thing it's a current trend).
So, when its time for my bi-annual visit to the salon – and partially out of boredom – I am all about being drastic with my hairstyles. Mostly because it is so unhealthy or grown out haphazardly. All that unnecessarily said… I'm constantly looking for new hair trends. The seven hottest for this fall are something of a retro revival.
---
1

Super-high Ponytails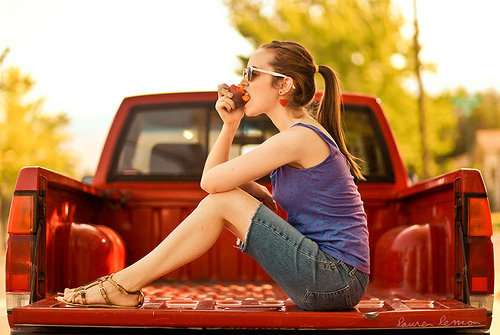 Photo Credit: laurenlemon
Totally chic for both office to playtime. You will need significant length in order to make this look work. By merely teasing the (preferably, unwashed) hair at your crown: an instant ponytail is done with gorgeous height (without all that pesky time spent shampooing, conditioning, rinsing and repeating…).
---
2

Lotsa Bangs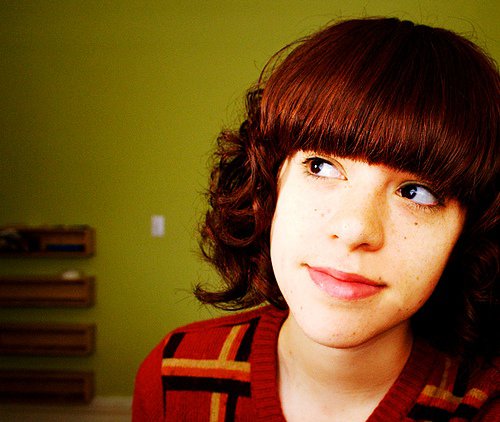 Photo Credit: jasfitz
The full bang is a throwback to the awesome-ness of the 60s and 70s – call it the "perfect vintage accessory." Cut slightly above the brow, this fashionable full frontal can be razored at the edges or cut bluntly. Don't give up on bangs, if you are freshly cut – there is a training wheels period, where you have to "teach" your hair to fall in a new direction. Love, your good friend: the widow's peak.
3

Bold Color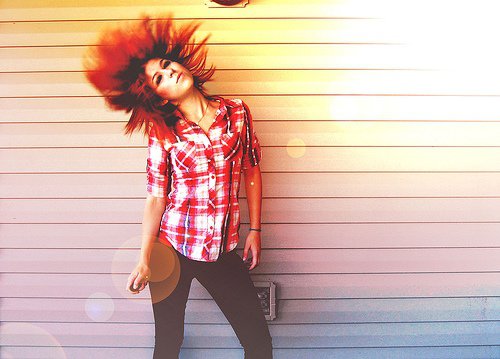 Photo Credit: www.brittniwillie.com
Redheads always stand out in a crowded palette of blondes and brunettes. So it's no surprise that copper and red are the popular standout hues for the season. Vibrant and intended for attention, go boldly where all the famous women are going this fall. No highlights allowed!
---
4

Layered Bobs (for Short-to-medium Styles)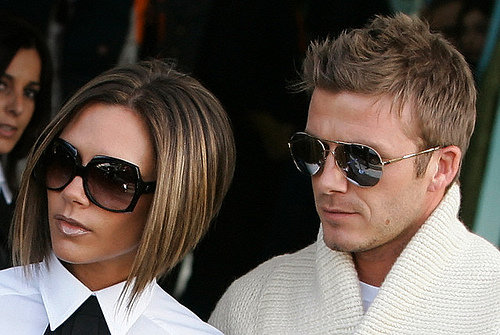 Photo Credit: friskytuna
Layered cuts have seen many forms with regards to trends throughout the last decade. Each season, a newly innovative approach to the style is highlighted as the "new bob" – and this fall, the angled, longer-in-front "do" has returned to fashion's must-haves. For short-to-medium hair lengths, layers add dimension and movement, while the choppy or blunt shape adds a modern touch.
---
5

Sleek Hair (or Long Styles)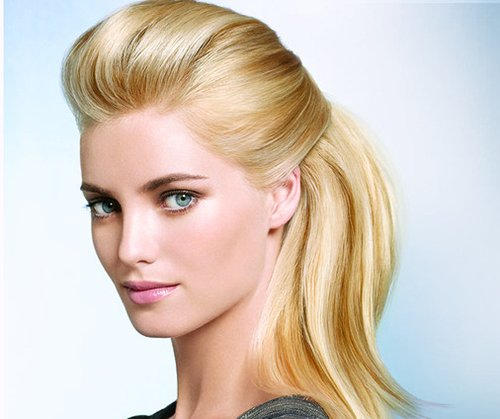 Photo Credit: Hairstyles
Oh, how I love in cooler weather, that long lengths are declared "back" (but sorry about you, shorter hair gals)! Sleek is always sexy and sophisticated regardless of the season and, thankfully, flattering on a variety of face shapes. The rule of thumb, of course: flat iron, flat iron, flat iron! And a touch of shine spray helps to tame fly-aways.
---
6

Pixie (for Short Styles)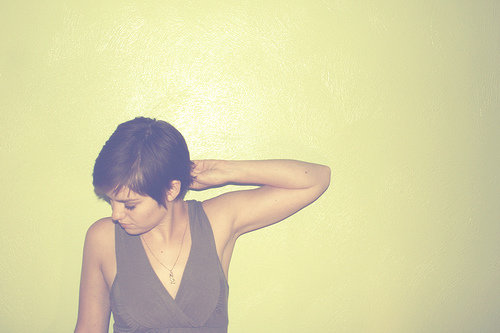 Photo Credit:smwright
If you opt for short hair, the pixie is in serious command. Textured with chunky layers cut close to the scalp, the Pixie will show off your best features and is a bold choice for those ladies who want a fierce style that is easy to manage. I love short cuts… but just can't commit. I hate that in-between growth period when I, once again, desire long hair.
---
7

Braids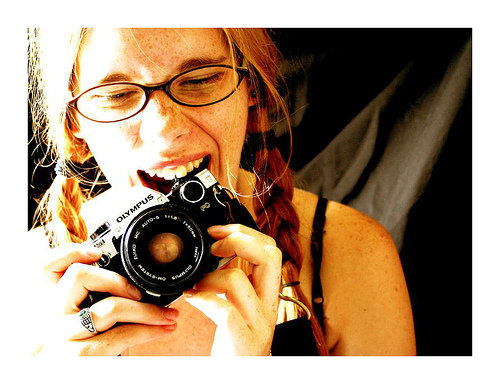 Photo Credit: Indy Charlie
This is not your junior high school French braid! But it certainly doesn't hurt if you learned how to accomplish one. Used simply as an accent with ponytails or casually elegant twisted back, this hair trend can be fresh, cute or edgy. My favorite look is to braid two small side pieces and secure to the back of my head with a cute clip.
Oh, hair: I both love and loathe thee. I secretly covet volume and a personal hairdresser every single morning so I can find the perfect head of chi. But I digress… Which one of these styles will you be rockin' this fall?
Top Photo Credit: _Neverletmego_
---
Popular
Related
Recent