I bet I know exactly when you ladies wish you knew a bunch of one minute sexy hairstyles. You know those days when you oversleep, can't find a thing to wear, burn the coffee and nothing goes right? Well, it's always the day your hair won't do a thing for you! Nothing else is going right so why should your hair do right? Well, move over bad hair days! With these 10 quick, sexy hairstyles you will never need to rush out the door feeling anything less than beautiful and perfectly pulled together. And you don't need to go out and buy a ton of supplies either. You can pull these one minute sexy hairstyles off with the hair supplies you already own! So keep on reading if you want to know how to have a sexy 'do in a rush!
---
1

Slip on a Headband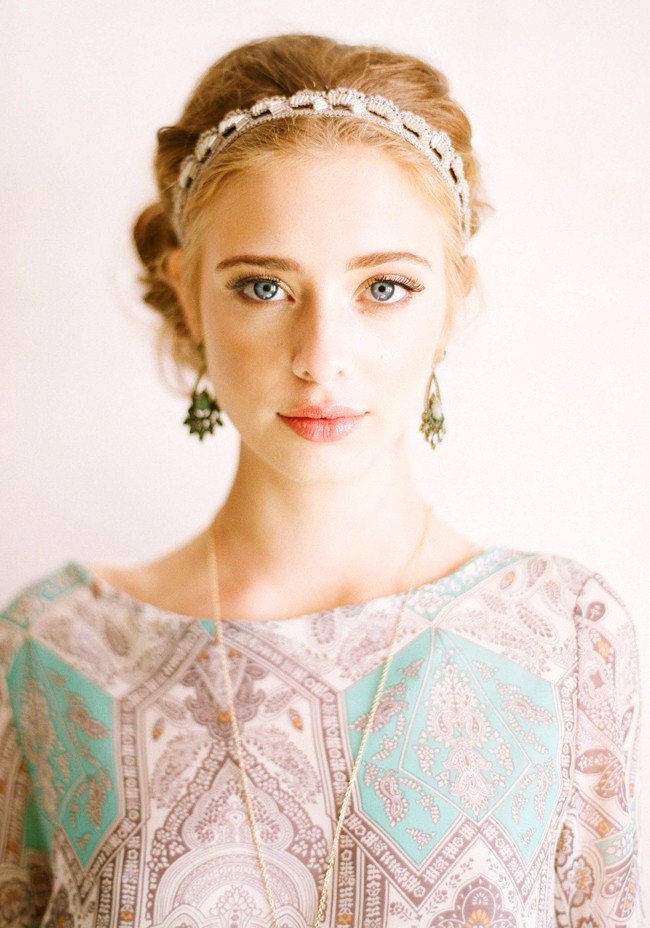 For instance, headbands are a quick, easy way to look smooth and polished. In fact, you can really switch up your look using headbands! Try bright colors or patterns for a fun look, and for something a little more polished, wear dark or neutral colors. You can tease up your hair around the headband or smooth it down nice and straight. No headbands? No problem! Grab a scarf and throw it in your hair. Let one end trail down your back and one end over your shoulder!
---
2

Braid It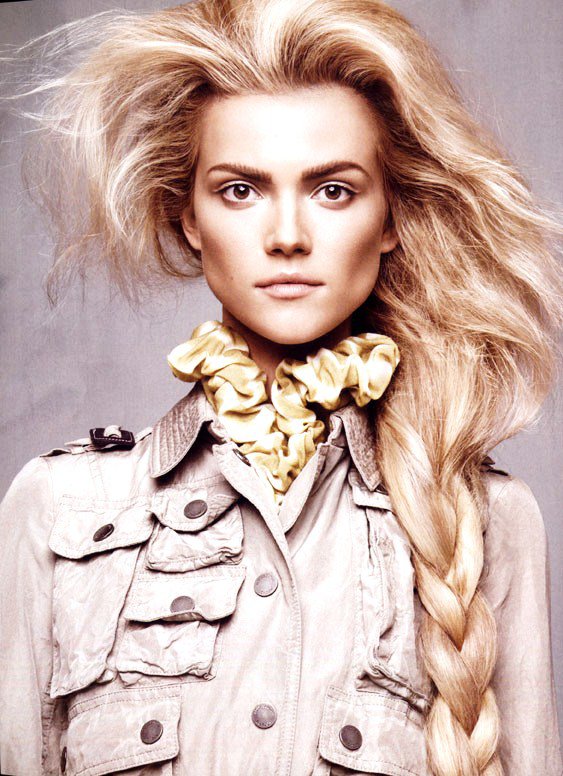 Braids are cute and quick. Braid all of your hair and pull it over your shoulder. Make a ponytail and braid it. Braid a little piece in the front and let it hang down. Or pull it back. The possibilities are endless! Have fun and do it the way you like it. This is a one minute sexy hairstyle you can't go wrong with!
Trendinig Stories
More Stories ...
3

Piece out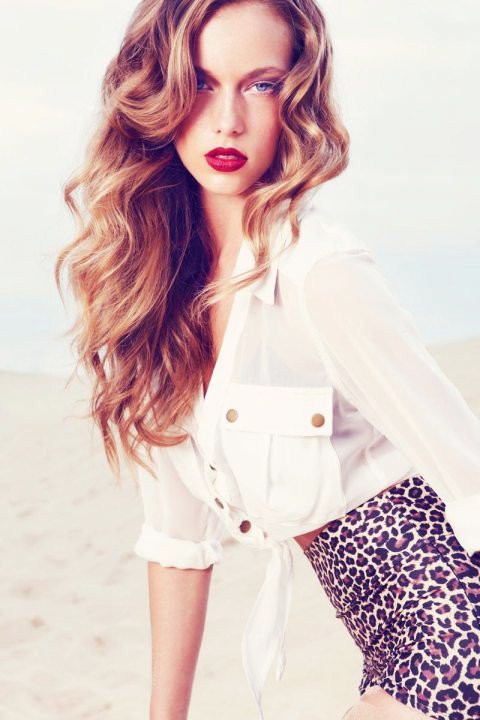 Got layers? Work those babies! All you need to do is texturize them for some major sex appeal. Rub a dime size drop of pomade between your palms to warm it and run your hands through your hair, focusing on your ends. Your layers will be separated and piecey and perfectly in place!
---
4

Work a Low Look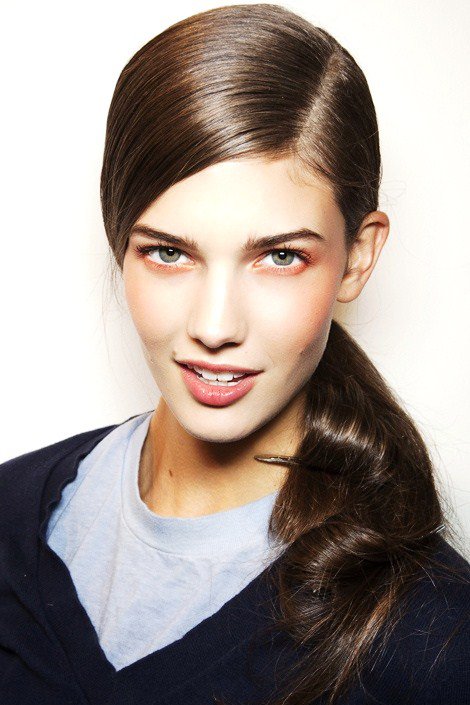 The power of the low pony is often overlooked. It's a super glam style that is low maintenance and can be pulled together in — that's right — one minute! Use hairspray to catch flyaways and smooth everything down. After you secure your pony into place, attach a flower or a cute barrette over it. For a sweet and sexy effect, pull a strand of your own hair out and wrap it around the base of your ponytail, securing underneath with a bobby pin.
---
5

Try a Ballerina Bun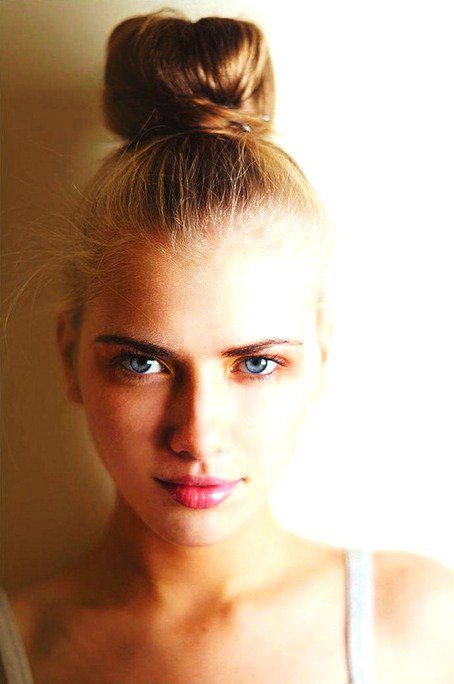 Ballerina buns are NOT just for ballerinas! Nope, this one minute sexy hairstyle is for all girls! You can keep it tight and neat, or you can pull a few strands out and make it look messy. No matter how you do it, the effect will be the same: sexy! Use a shine spray all over to look effortlessly chic.
---
6

Slick It Back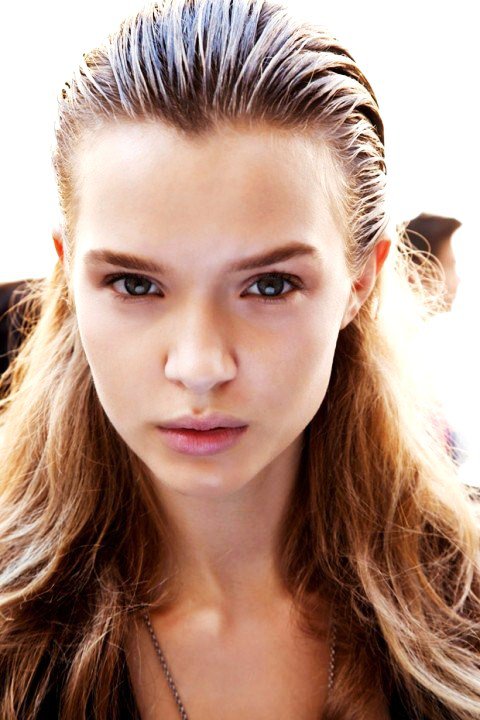 Whether you have short or long hair, this style will work for you! You will need a hair gel for this style. Work it into your dry hair, raking the hair back from your face and erasing your part. Allow it dry and follow with a light misting of hairspray. So fierce! You will look like you just stepped off the runway!
---
7

Just Curl the Front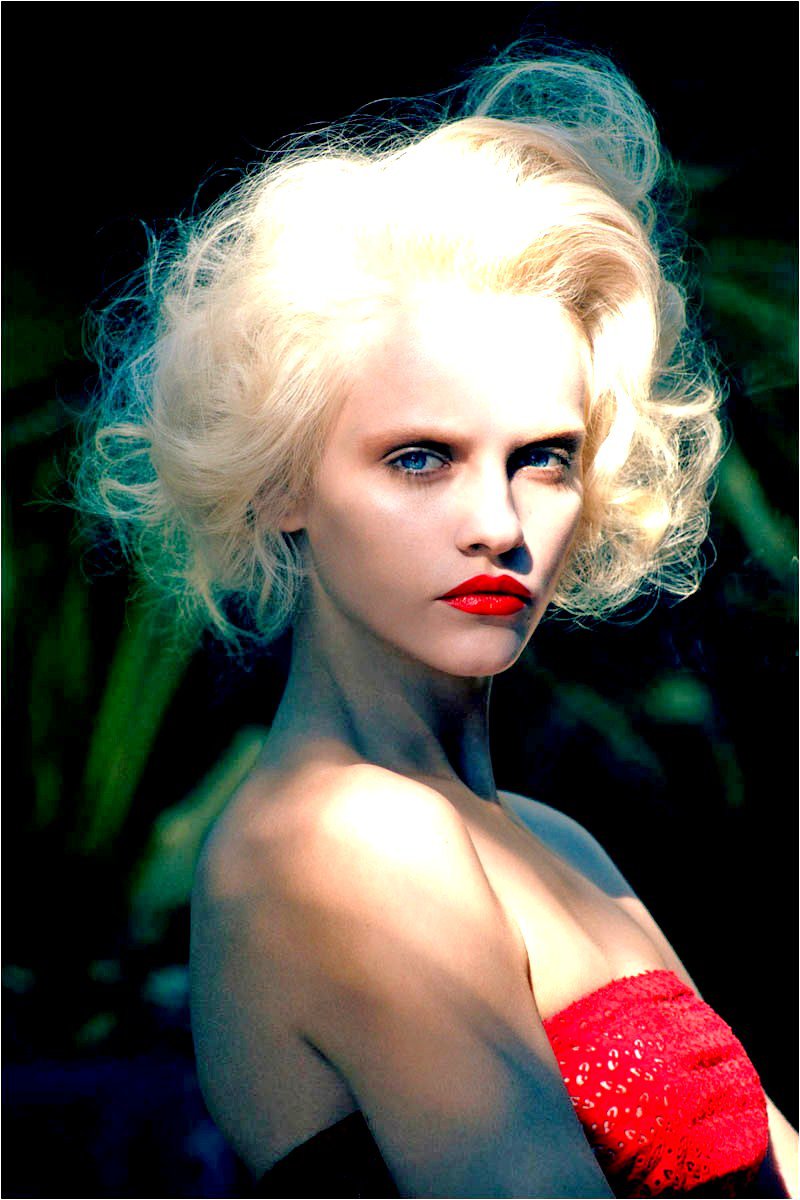 For this one minute sexy hairstyle, you will need a curling iron. Plug it in to heat up while you get dressed, then you can finish in a hurry. Make a few waves only around your face using the barrel of the curling iron. When you are finished, use only your fingers to comb through. Mist with hairspray and get out the door!
---
8

Do a Middle Part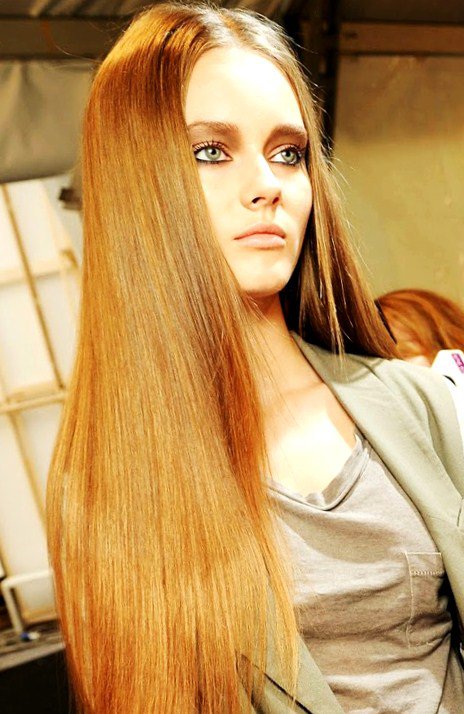 I think the middle part is often left on the back shelf as a potentially sexy hairstyle! It's fresh and innocent and means business. Using a wide tooth comb, make a clean part down the middle. Use a thickening spray on your roots to pump up the volume a little bit. And you're done!
---
9

Tease up Your Pony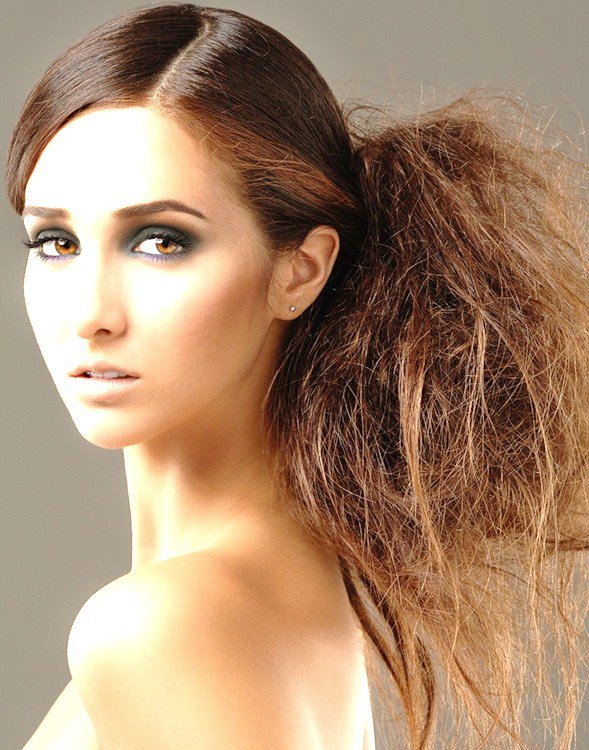 There's no need to be neat when working this one minute sexy hairstyle! Pull your hair back into a loose, messy pony and tie it tight. Mist on your fave hairspray to give you some traction, then tease your pony by running your comb up and down the length of it. Wow! Look at you!
---
10

Clip up Half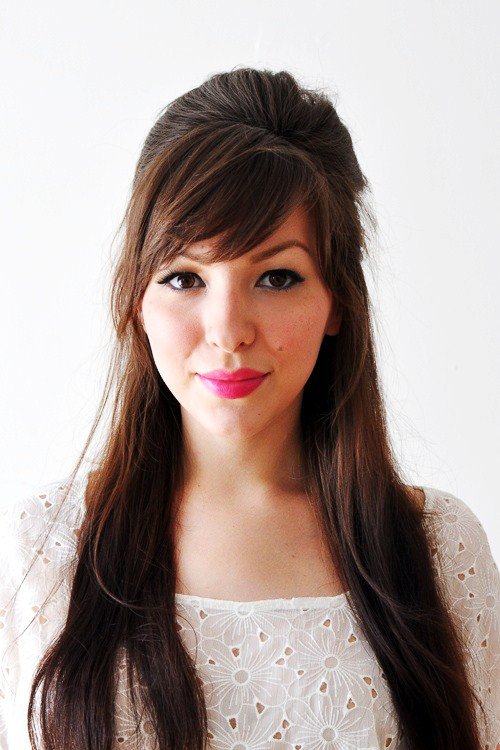 There are so many different ways to wear this style. All you need is a little clip and the ability to make a quick decision! You can pull up either side, or pull all of the front section back and clip it at your crown. If you have two clips, pull up both sides and secure above your ears. If you need a little extra volume, tease at the crown before you pull it back!
Now that you know these 10 one minute sexy hairstyles, you will always be prepared! In fact, go ahead and hit your snooze button one extra time because you've got time to spare. Do you have any quick hairstyles you'd like to share? Please comment below and thanks for reading my article!
Top Image Source: weheartit.com
---
Comments
Popular
Related
Recent