The perfect dress is matched with the perfect shoes, clutch, belt, jewelry… everything is accounted for… but there's still the important question of "What to do with the hair," a question that can be answered with some useful hairstyling gadgets. Now, weddings, baby showers and important events are a good reason to book yourself an appointment in the hair salon, but regular outings do require a cheaper, faster but equally great-looking solution – A DIY hair styling session. So, here are some ideas for useful hairstyling gadgets to help you do it like a pro:
---
1

Conair Infiniti Hair Styler/Straightener

**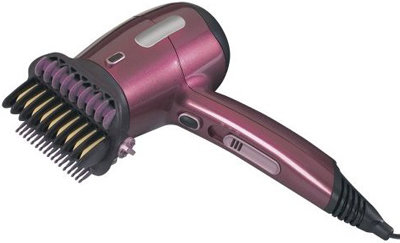 Price:** $53.99 at amazon.com
Doing your own hair can be a real pain sometimes! You know that movie with Jim Carrey, the one about the comedian with three hands? Well, it's these moments in which I truly envy the guy for having an extra hand. Luckily, this thingy dries, detangles, combs and straightens the hair and all that with a single stroke! What a useful hairstyling gadget!
---
2

Conair Set of Three Curling Irons

**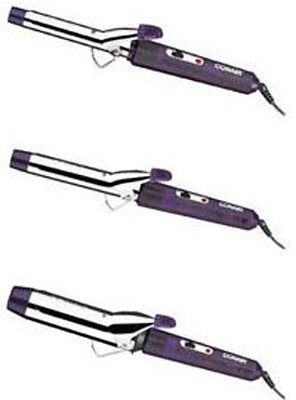 Price:** $14.35 at amazon.com
You have to agree that this is a great price for three curling irons! Now, I'm not going to let the fact that they are not coated with any protective layers bother me, because I reach for the curling iron maybe 2-3 times a year and, in those times, I wish I had more than just one size. Now, if you are like me, this set is certainly worth it because: 1. You don't damage the hair on daily basis. 2. You can always use L'Oreal Hot Liss protection balm or something like that. 3. It's good to have them on hand if you like or need to travel a lot and you just can't rely on anybody but yourself for that perfect hairstyle.
Trendinig Stories
More Stories ...
3

Remington Travel Hair Setter

**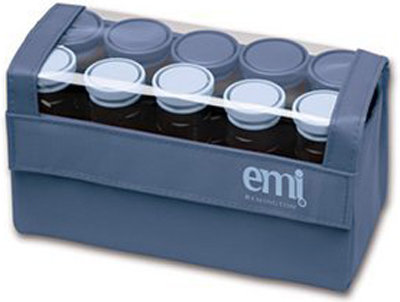 Price:** $14.99 at amazon.com
One more useful hairstyling gadget designed with world travelers in mind. Nothing fancy, just a set of regular hot rollers but, hey, by the time you get dressed up and put your make-up on, your wild, seductive locks will be completely done. Thanks to its dual voltage system, you can count on your set of hot rollers anywhere in the world.
---
4

Hands Free Hair Dryer Stand

**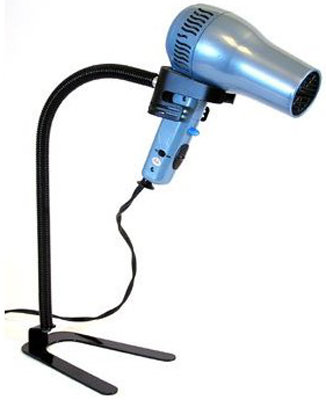 Price:** $34.95 at amazon.com
This thing will not exactly style your hair, at least not directly, but it will help you in those times when you wish you could borrow Jim Carrey's third hand. A firm stand is there to hold even those heavy, powerful professional hairdryers while the top can be rotated so you don't have to practice your yoga positions in order to "catch" every little breath of that priceless hot air.
---
5

Turbo Power Professional Hairdryer

**
Price:** $54.99 at amazon.com
Oh, I just love to hear the words "Turbo," "Power" and "Hairdryer" together in a sentence. I actually have a similar one and, believe me, I know it's not the prettiest one out there but it does a magnificent job. The attachment that regulates the airflow is very narrow and that is always the guarantee you'll get perfectly straight hair. My friends, for example, always ask if I've used a hair straightener and I always have to repeat that I don't even own one!
---
6

Helen of Troy Hot Air Brush

**


Price:** $20.99 at amazon.com
Great thing for those with short or easy to style hair but, unfortunately, unusable for me. Eight hundred watts sound pretty good, again, if your hair allows to be tamed with that amount of power. You know what this brush would be ideal for? Making that gorgeous, retro Farah Fawcett hairstyle.
---
7

Conair Mini Curling Iron

**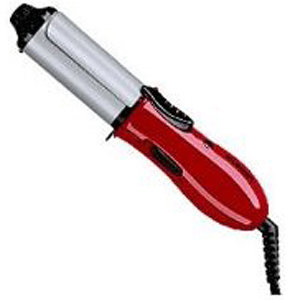 Price:** $13.77 at amazon.com
I absolutely love this mini version! Finally, somebody remembers that short hair isn't exactly easy to style by using normal-sized curling iron. And what about touch-ups? I always get my fingers burned while trying to curl those last, shorter segments around the face. But, okay, that's just me and I am the synonym for clumsiness, I know that. This is still an incredibly useful hairstyling gadget.
---
8

Remington Shine Therapy Flat Iron

**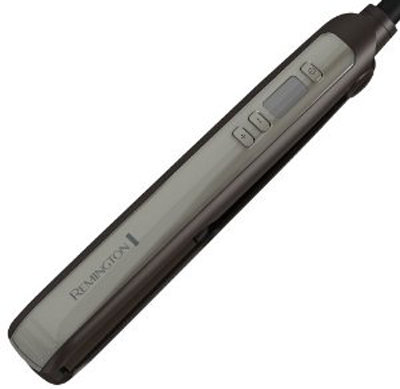 Price:** $34.99 at amazon.com
Teflon fiber, tourmaline and ceramic plates guarantee 50% less damage compared to other flat irons. No frizz, extra shine and the result identical to the one you would get in a salon. Read the rest in the description, please, my heart is breaking just from writing this and knowing that the price of this hair straightener here is, not double but almost triple!
One, two, three, four, five… which one of these useful hairstyling gadgets will be mine? Ugh, I'd sure be a lousy rapper! But, enough with the chit-chat – tell me how do you like these gadgets, how often do you use them and if you have a special brand you're devoted to or not?
Top Photo Credit: Weheartit.com
---
Popular
Related
Recent