I do not know about you, but I love dressing up dogs and cats and then taking pictures. They look so cute. In my latest surfing adventure (of the online kind), I came across some cute pictures of some dogs and cats dressed up. That's when I decided that I would make a blog posting on 8 ways to dress up your dog or cat.
---
8

Pet Pajamas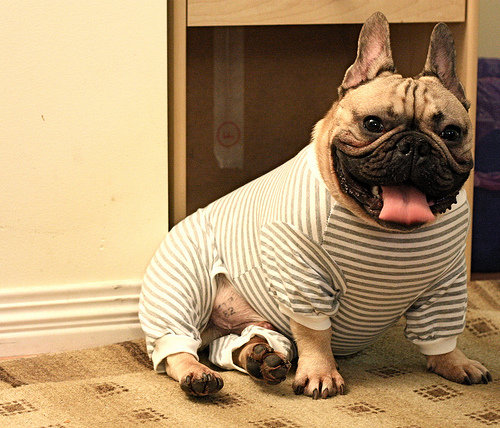 Photo Credit: ljody
To make sure your dog or cat has agood night's sleep, get them a pair of pajamas that they can use every night. Make sure they're made of thermal fabrics and not from polyester or cotton. Imagine how great they would be on those winter nights!
---
7

Pet Bathrobe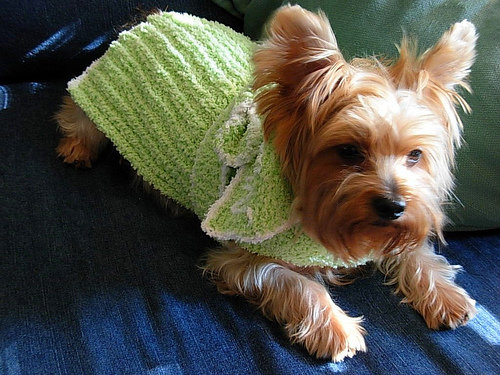 Photo Credit: savannahkay
Aww, look a pet bathrobe! Now, your cute pet can slip right into a comfortable bathrobe after their bath. A good old terry cloth bathrobe is exactly what that little one needs. These usually have a closure on the front for easy dressing.
---
6

Pet Raincoat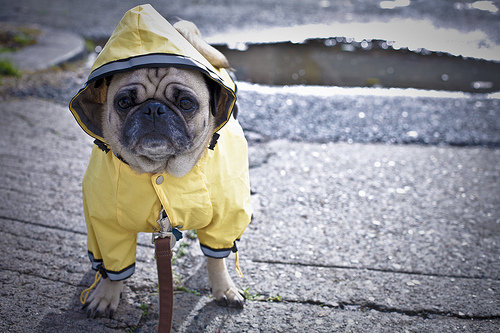 Photo Credit: stephanie_lynn
Do you know those times when you are out walking your dog and it starts to rain cats and dogs? Why not prepare for such emergencies by buying a cute raincoat for your dog. If you really want to go all out, you can get some cute little rain boots for those paws. They look so cute!
---
5

Pet Jackets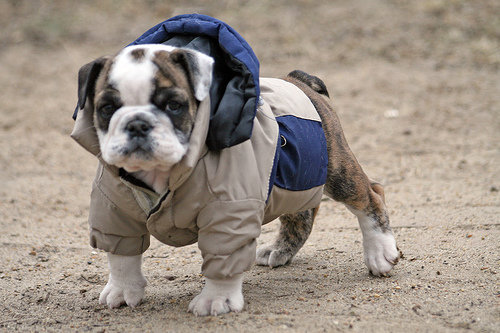 Photo Credit: snowy4052002
Does it get cold in your area? Even if you live in Florida, pet jackets come in handy. Of course, there are different types of jackets to fit in with the type of weather you are having. You have ski jackets, blanket coats, parkas and thermal hoods. Some of them are waterproof, while others are made out of faux suede and leather. Plenty ofjacket choices to make you and your furry friend happy!
---
4

Pet Sweaters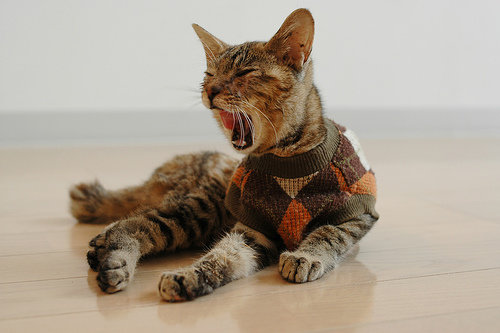 Photo Credit: junku
During the winter time, you like to dress up in a warmwinter coat, right? Your pet can feel the chills too, even if he is at home. In those cases, let him wear a cuddly, warm sweater that has been made just for them. These are very comfortable and you can almost hear your pet saying "Thank you."
---
3

Fashion Clothing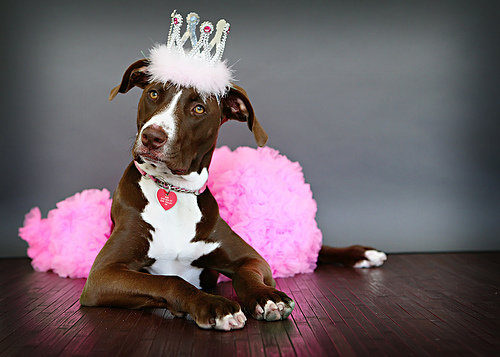 Photo Credit: lindseyq2000
If you are the sorts who likes to keep up with the latest trends and fashions, how about making sure that your pet isn't too far behind? Have you ever seen those movies where the dogs and cats are dressed up in dresses? They may be customized dresses, but there are many retailers that are now selling them. These clothes come in a variety of colors. They sometimes come in sets that consist of a shirt, hood, pants and boots. You will also find accessories to go with it.
---
2

Pet Life Jackets and Vests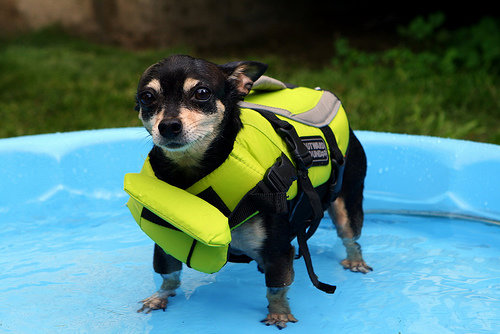 Photo Credit: *Michelle*(xena2542)-on /off flickr
This is what hunting and active dogs should wear. They should have reflective paint on it so that the owner can see the pet in the dark. If you take your dog hunting or fishing, then get a life jacket or vest for him. Afterall, his safety is just as important as yours if not more right? Oh and don't forget to carry afirst aid kit while you're at it.
---
1

Pet Shirts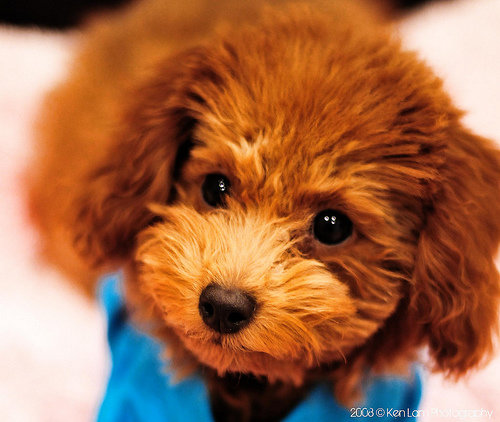 Photo Credit: Ken.Lam
Of course, there will always be the simple pet shirts. These are easy to put on. You know, the ones such as tennis, rugby and gold shirts. You also have those that have fashionable designs on them, like hearts, daggers and much more. They come in a number of different designs and styles so I'm sure you will find something you like!
Putting clothes on pets is so much fun! Of course some seem to enjoy it more than others and some just can't stand it! Make sure your pet is comfortable with the clothes you put on him. Have you ever dressed your pet up and taken goofy pictures?
Top Photo Credit: Amy Dunn
More
---
Comments
Popular
Recent