The summer is a great time to decide to get fit. The days are longer, the sun is out and there's something in the air that makes everyonefeel that bit happier, and more at peace with the world. I'm determined to get back into the habit of running with my dogs everyday, and I've been looking for gorgeous fitness buys to take with me... here are my favourites!
---
1

Reebok Fitness Masters Drinking Set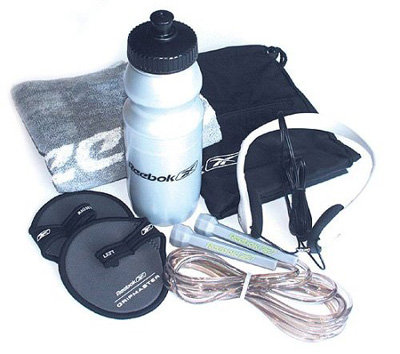 Price: $27 at amazon.co.uk
It's really important to stay hydratedwhen you are exercising, so taking a drinking bottle is a must. This Reebok design isn't as ugly and masculine as most of the others and it comes with some great extras, too! It has a matching towel, headphones, grip masters, a speed rope and a cute bag to put them all in, which is great if you are an expert at forgetting things like me!
---
2

Luminox Watches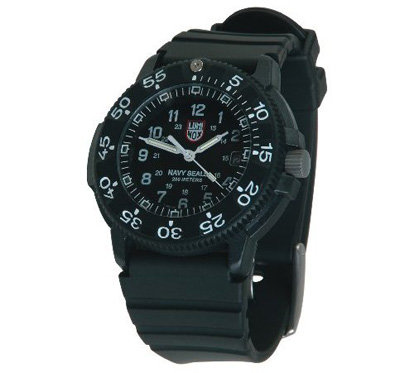 Price: $217 from amazon.co.uk
These are the watches worn by the Special Forces, so you know they are going to be good! They use special technology to 'glow' all the time, without needing to be activated by a button or charged up which means you'll always know what time it is, without any fuss! They are also made of super strong material, and despite being designed for men, it looks quite good on women too.
---
3

Riiflex Weights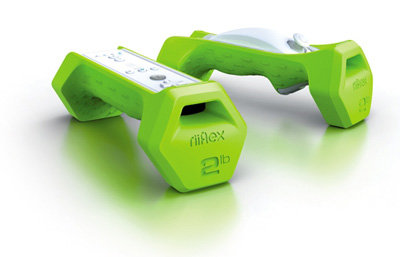 Price: $30 at riiflex.com
Love your Nintendo Wii? These 2 and 4 pound weights are great for intensifying that workout! They attach to your nuncheck or wiimote, and you can use them as normal weights, or as part of your Wii-fit training programme. The bright green colour makes me feel surprisingly fond of them... Give them a try, they are addictive and great for your arms!
---
4

Powerball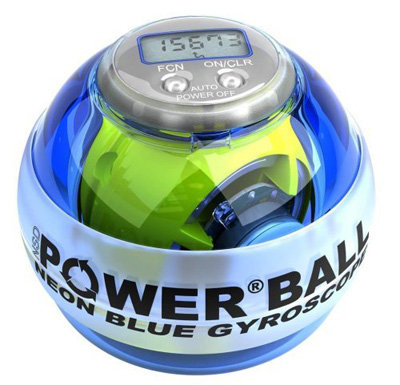 Price: $21 at amazon.co.uk
This is an interesting concept. You hold the ball in your hand, and see how many times you can rotate it within a minute. Sound easy enough? Well the ball can go up to 21,000 rpm, and soon you'll be addicted to trying to hit it. It tones your arms, improves your co-ordination and is small enough to carry around in your handbag. Sexy arms, here I come!
---
5

Powerbreath Fitness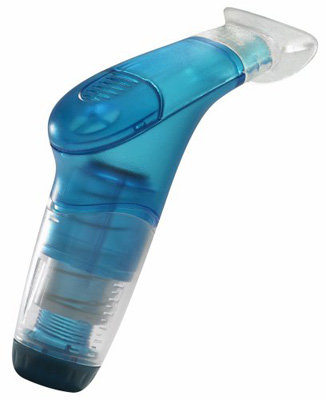 Price: $52 at amazon.co.uk
This weird looking device is used to improve the strength and endurance of the muscles you use to breathe. Use it while you are doing any form of exercise, from walking the dog to running on a treadmill to any form of cardio, and it'll work out your chest muscles. It takes less then 5 minutes per day, and in four weeks, you'll be feeling much less breathless!
---
6

CoolBoard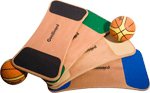 Price: $115 at coolboard.co.uk
Okay, so it might look like you have a stolen a child's skateboard, but this really does work. The board can move and rotate in every way possible, so staying balanced uses all of your muscles, and gives an excellent workout. It's a little scary at first, but once you've got the hang of it, you'll wonder why you haven't been doing it for years.
---
7

Pro Jumps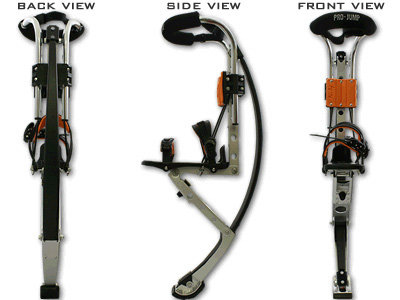 Price: $196 at pro-jump.co.uk
These stilts work as a second limb, almost, enabling you to jump up to 6 feet and run at 25 mph. They take some getting used too, but they are very springy, and you'll find yourself always walking on them, which tones your leg muscles and helps you burn calories. It's seriously fun, too!
---
8

Nike plus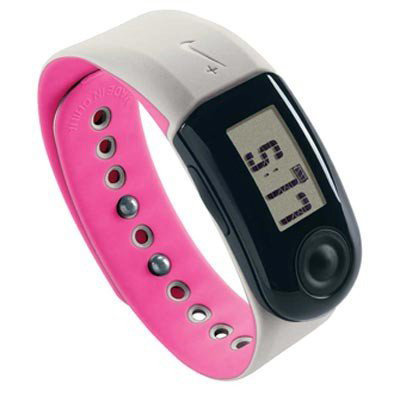 Price: $58 at amazon.co.uk
This super bracelet combines the Nike Plus technology with a very cute piece of fitness-jewelry! It plays your favourite songs, and tracks the distance you've run, your pace and the calories burned. It'll encourage you every now and then, and show you a performance chart when you get back, which you can save and compare yourself too. It really makes me want to run... it awakes my competitiveness!
---
9

Fitness Cube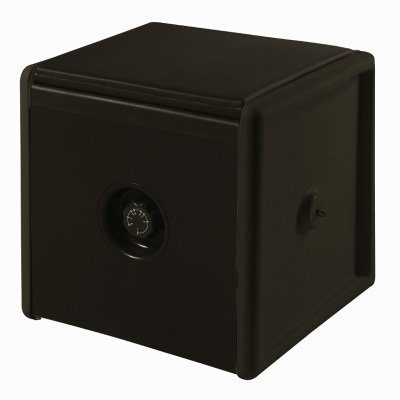 Price: $144 at decathlon.co.uk
A friend showed me her fitness cube a few weeks ago, and I'd never heard of one before. It really is quite brilliant, though! The cube unfolds to be a complete weight bench, with all accessories, and a mat, and there are 30 exercises at eight resistance levels, meaning you'll get a lot of use out of it! It's a great workout, and it folds neatly away, too. What a great way tolose weight!
---
10

EA Sports Personal Trainer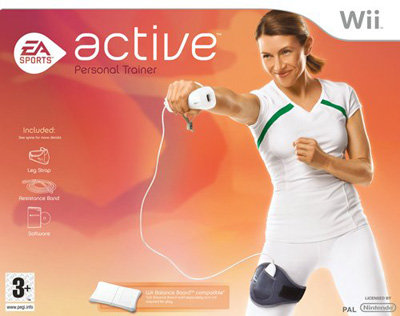 Price: $20 at amazon.co.uk
I love the Wii Fit, but the exercises can get a little tedious after a while, which makes this EA Game a great purchase! It contains a variety of exercises to work out every body part, and utilises your existing equipment, like the balance board. You can set your own goals for calories burnt, and choose which areas to target in each particular workout, as well as telling it how fit you are and joining in the 30 day challenge. It's a great buy!
With these great gadgets around, getting and staying fit is more fun then ever, and more stylish too! And whether running, jumping or weights are your thing, you can be sure that you'll stick at it longer with these great motivators! Have you seen a must have sports gadget? Please share it with me!
More
Popular
Recent