Are you or someone you know trying to fight postpartum depression? Postpartum depression can be harsh just like any other form of depression. You cry a lot, feel very emotional and feel as if there is no coming out of it. Yes, it is hard to deal with it but not impossible. Below, I am going to give you 10 ways to fight postpartum depression...
---
10

Speak with Someone You like to Talk to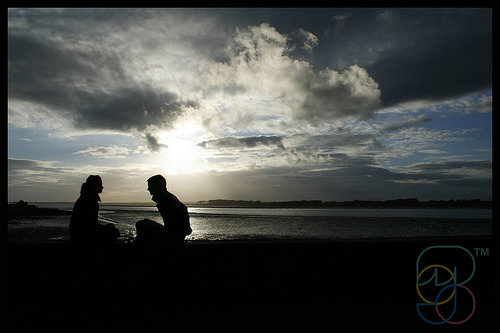 If there is someone you like to talk to and trust such as your husband, dad, mom or anyone else close to you, then go ahead and do just that. When you talk to them, just let it all out and do not hold back. And while I know it is hard for you, your husbands are completely clueless about hormonal changes post delivery and have no idea how to help. Trust me I know! Talking to him will give him a better understanding of what is going on. You need to be more open about your feelings to get him to understand you and help you. Afterall, communication with your partner is crucial for every relationship.
Photo Credit: Mojo...
---
9

Cry It All out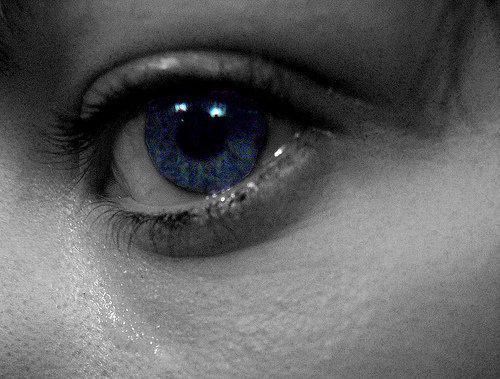 Crying it all out really helps. Afterall, it is one of the most effective ways to fight depression off. Have yourself a good cry and see how you feel. It will help ease that burden that you are feeling in your heart. It is much better than shutting it all up inside you.
Photo Credit: Fattore S
8

Make Sure You Keep Busy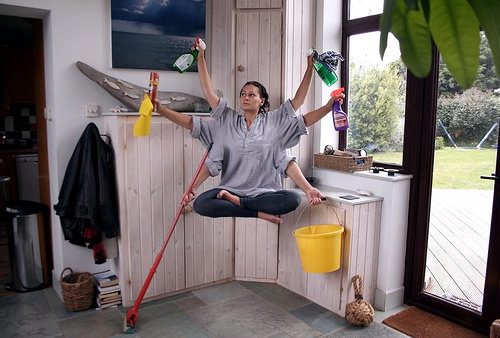 Keeping yourself busy is a great idea. If you do not normally do the laundry, then go do it. Clean the entire house. Fill up that empty fridge with some healthy groceries. Cook. Mow the lawn. Plant some flowers. Walk your dog. Walk your lizard. Whatever you do, you need to make sure you are staying busy. Don't mope around. Trust me, distractions will help!
Photo Credit: natfly
---
7

Avoid Spending Time in Your Bedroom Alone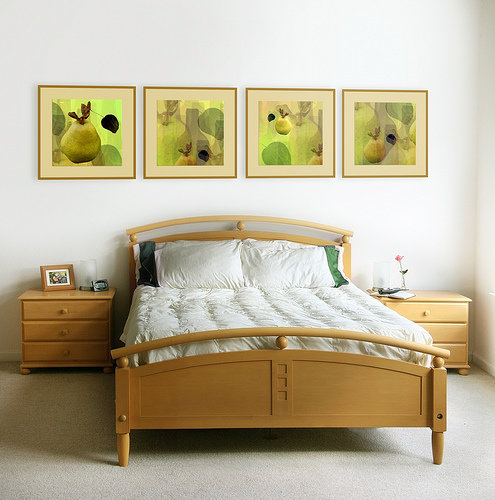 No matter what you do, it is important to avoid spending alone time in your bedroom. For that matter, avoid alone time altogether. Get out and spend time with friends, family and your children. And if they are too busy for you, make new friends! Don't be shy...
Photo Credit: Remodeleze
---
6

Avoid the Mirror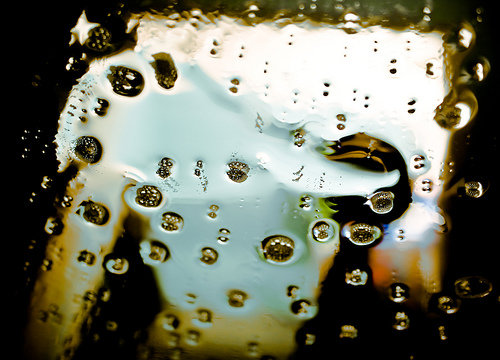 Does looking at yourself in the mirror make you feel even worse? If so, avoid the mirror altogether. Do not ask others how you look, unless you are ready to hear it. Sure they may lie and say you look wonderful but in your heart you'll know the truth. Accept that your body is going through some changes and you should not expect to go back to normal in one night. Concentrate on making some changesof your own to better your life.
Photo Credit: uıɹʌɐuɐ sb
---
5

Don't Let the Depression Take over Your Will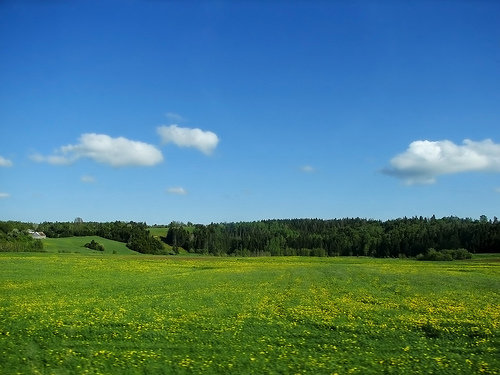 No matter what you do, you should not let the depression take over your will. Hang in there and be strong and before you know it, things will be over. People really do care about you and your family loves you and will always be there for you. If you keep this in your heart, there is no way the depression is going to win you over. Take control and make a conscious effort to bring happiness back!
Photo Credit: viviloob
---
4

Medication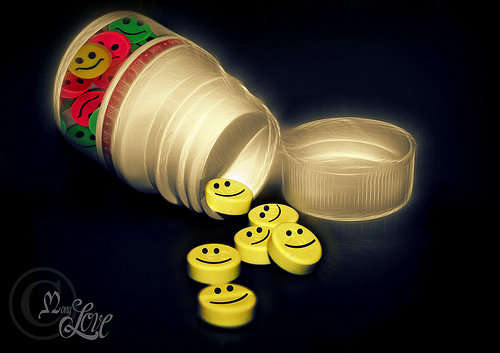 Of course, there is medication for the depression you are going through. If you think about committing suicide on a regular basis or taking other drastic steps, you definitely need to seek medical help. What you have needs to be treated with medication. So don't be afraid to ask for help
Photo Credit: .•°¤*(¯`°Mony Love°´¯)*¤°•.
---
3

Therapy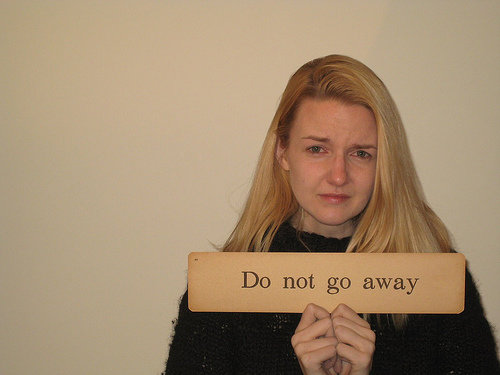 Apart from medication, you may also want to seek therapy. This is especially true if you think about death and how much better it would be if you didn't exist. Therapy will help you ease your mind. It will give you the chance to let it all out. And sometimes talking to a stranger is easier than talking to a friend.
Photo Credit: massysugarpants
---
2

Food
There are certain types of food that will help fight depression and enhance your looks and therefore make you feel better. There are also certain foods that could trigger depression. Some food that you should stay away from before bedtime includes spicy foods, tomato based foods and red meats. The best type of foods for you to eat to fight depression include chocolate, fruits, fish and nuts.
Photo Credit: Sofia Katariina
---
1

Exercise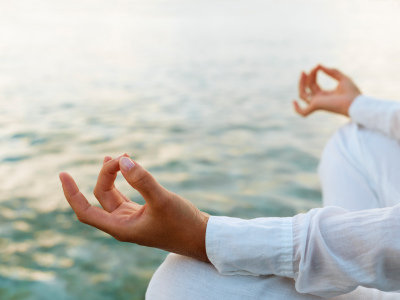 Exerciseis a great activity as it will help you get back into shape. It will also help you get your mind off of everything. Exercise involves meditation, yoga (which I personally recommend), running, walking and even lifting weights. Exercising for one hour every day will help your body to feel better. So get to it even if you feel like it's the last thing you want to do...
Photo Credit: dwanearmbruster
With the 10 tips I just gave you, you can fight postpartum depression. Those are 10 tips that I was given by a good friend of mine when I was dealing with postpartum depression about 3 years ago and I wanted to share them with you. Are you going through this right now? If you went through it in the past, what helped you out the most?
More
---
Comments
Popular
Recent