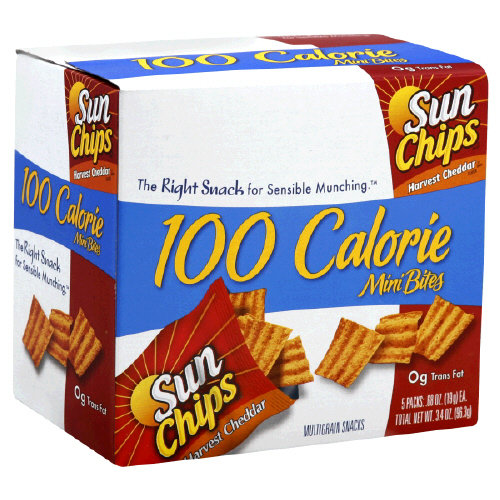 Do you love chips as much as I do? Then I've got great news for you! There are actually chips that are only 100 cal per serving and they taste amazing! Oh, and one more thing - unlike other snacks, a pack of Sun Chips will easily fit into your purse and you'll be able to take them wherever you go! Yummy, healthy and so mess-free! Love them!
Calories: 100
4. Veggies and Dip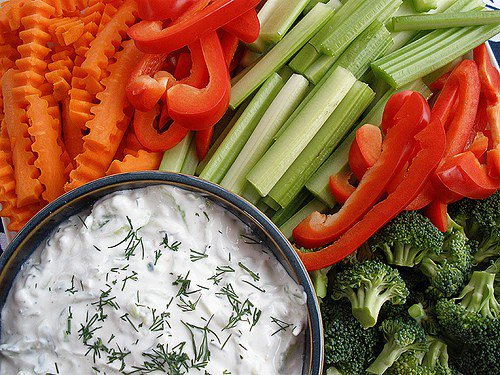 You can't go wrong with vegetables! Mix one packet of instant soup mix like Knorr's vegetable soup, with 1 cup of low-fat plain yogurt. Try dipping pepper strips, celery or broccoli for a tasty healthy treat.
Calories: 150
5. Sassy Popcorn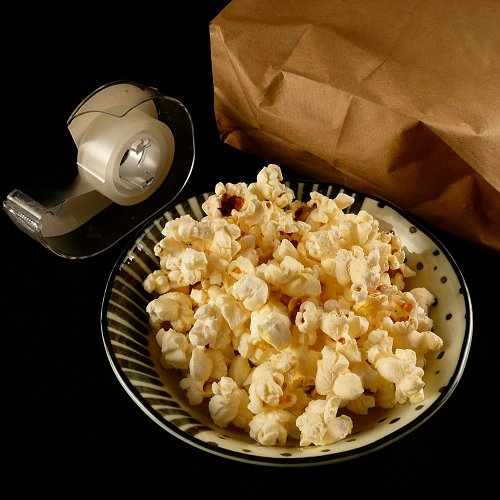 Who would have thought that popcorn can be a healthy snack! But turns out this one is! It has no trans fat and even contains 5 grams of fiber per serving! Take this low-fat mini bag of delicious popcorn and jazz up the flavor by adding a little spoon of melted organic butter. I personally love Smart Food Popcorn Clusters with honey flavor, it's one of my all time favorite snacks!
Calories: 150
6

Healthy Tuna Sandwich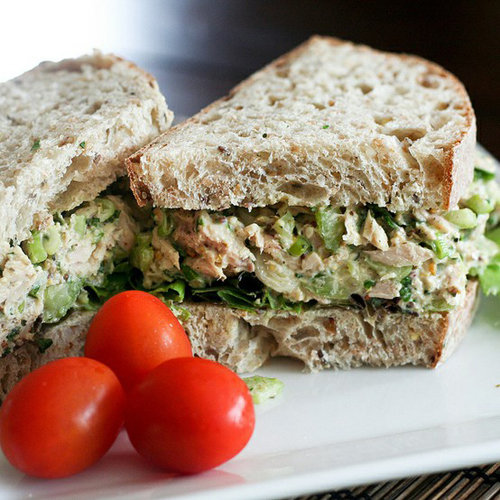 Instead of mayo, try mixing in low-calorie dressing into tuna packed in water. Use a whole wheat pita pocket instead of traditional bread for the the extra fiber.
Calories: 150
And what are your favorite healthy snacks that keep you satisfied between meals?
This post is brought to you by Only In A Woman's World.
Top Photo Credit: AmyLouPics
More Fabulous Posts on Dieting:
• 12 Delicious Low Calorie Foods …
• 10 Worst Foods for Your Hips …
• 10 Delicious Desserts with Least Calories …
• 12 Delicious Low Calorie Foods …
• 10 Worst Foods for Your Hips …
• 50 Healthiest Foods: An Ultimate Grocery Shopping List for Losing Weight …
• 12 Best Ways to Lose Weight …
• 15 Healthy Breakfast Ideas …
• 10 Top Atkins Diet Foods …