I don't know about you but the midweek is really boring. They are not as challenging as Mondays and never as exciting as the weekends. So what do I do to make the midweek less boring? Aside from Googling photos of ice cream, I also check out photos of hot celebrities out and about. Now there were lots of half-naked and/or hot celebrities this week but I thought I'd just gather here the menfolk. I did not include half-naked photos of the Jersey Shore boys (for obvious reasons).
---
1

Ryan Kwanten for Details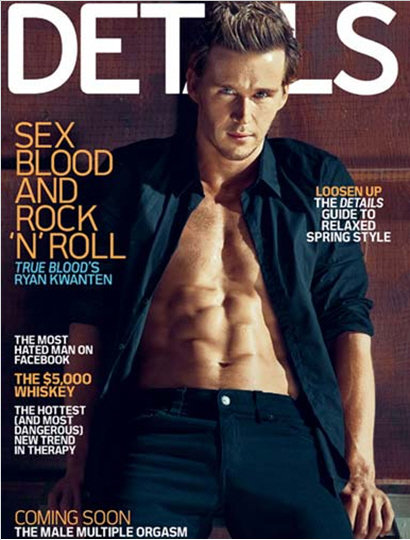 Now we have seen Alex's cover for Details and I can't decide if this cover is so much hotter. The abs are yum, for sure. Of course, the fact that Ryan is not really an adorably annoying prick like his True Blood character is increases his hotness factor.
2

Stephen Moyer for Details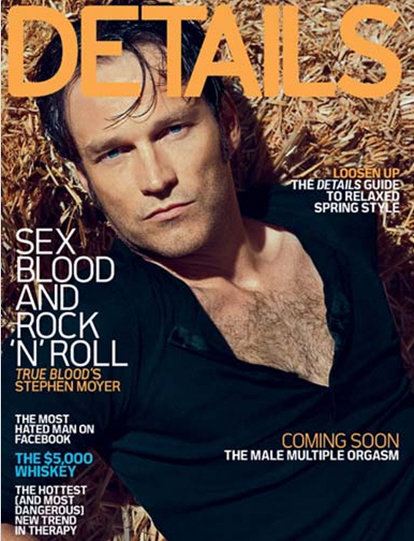 This is another cover for details, rounding up the hot, hot "creatures" of True Blood. I gotta say that I like Stephen with color. I'm not a big fan of pale vampire Bill.
---
3

Jared Leto and His Pink Mohawk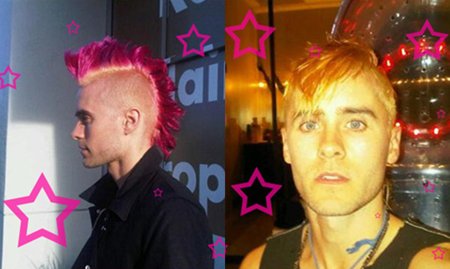 How can a 38-year old man look this good? With a PINK MOHAWK? I have said this before and I will say it again, Jared has discovered the fountain of youth.
---
4

Jake Gyllenhaal for GQ
Look at that lady giggling. I'd giggle silly, too, if I were standing a meter or so away from Jake Gyllenhaal. He looks so darn fine with that slightly fuzzy face. And he also said something really nice about Heath. "He was very sensitive. He didn't always have a sense of performance in his everyday life. He knew who he was. I think actors very often, they know how to present something, and that's part of their job. I think he was just really sensitive. We often used to do a lot of things together, because people were very interested in him and I think we felt safe together. For such a serious actor as Heath was, he was crazy funny. Dark funny, but funny. I don't think any of us can watch [**Brokeback Mountain**] to this day. I remember talking to Michelle very recently and her being like, 'I didn't know if it was any good or not.'"
---
5

Robert Downey Jr. for Men's Journal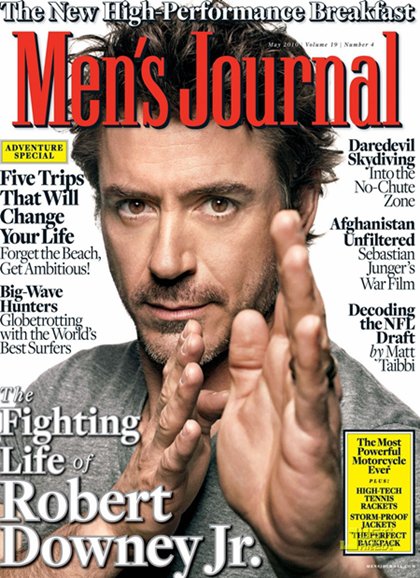 Robert is one of my favorite actors these days. His new roles have been fun to watch and they have shown that he is awesome at his job. Of course, his real life is just as interesting. Even though he sometimes (often?) comes across as cocky, RDJ remains charming, funny, and smart.
---
6

David Beckham (or Gordon Ramsay) at the Lakers' Game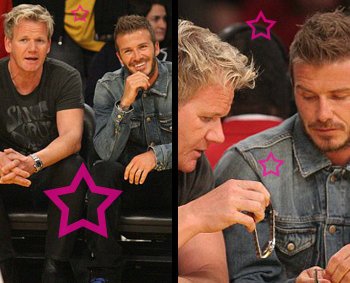 David Beckham is still recovering from his latest surgery but he is not spending all day indoors, thankfully. He was at the Lakers game with celebrity chef Gordon Ramsay and I gotta say that both men looked good. Scruffy-looking, talented men with expensive taste = niiiiice.
---
Comments
Popular
Related
Recent