With the pound struggling against the currencies in many countries that we traditionally take a vacation to and the UK in recession, there has never been a better time to head to the UK for a holiday! And while the temperatures may not be baking, there are gorgeous landmarks, a brilliant culture and great food. Even if I do say so myself! Here are my top ten places to visit in the U.K. ...
---
1

Barnes, London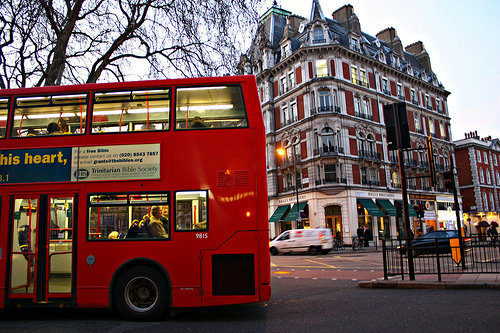 Photo Credit: belmdesigner91
Right at the top of the Thames, Barnes is a gorgeous suburb filled with country lanes, olde-worlde pubs and river side walks, and despite feeling relaxing and harmonious, it's only fifteen minutes from Waterloo. There's also a 120 acre nature reserve called Barnes Common, which is beautiful to picnic in. Shopping and relaxing... what more could you want?!
---
2

Bowness on Windermere, Lake District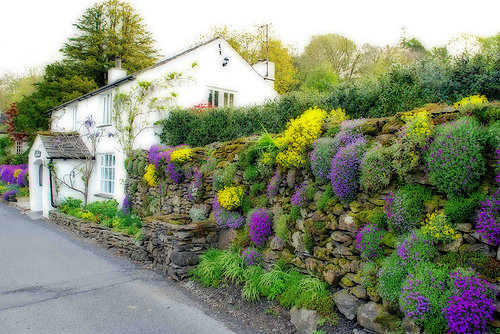 Photo Credit: Ian G7KXV
Whether you want to row your way down a beautiful lake, stroll around country shops or eat in quaint cafes and ice cream parlours, the Lake District is the place to be. The scenery is breathtaking at any time of the year, and the atmosphere is so relaxed... the locals are amazingly friendly, too, and the food is excellent. I love taking a picnic up the river, it's so relaxing, and the cute ducklings always come to say hi! There's no way you wont fall in love withthis amazing place!
---
3

Colonsay, Hebrides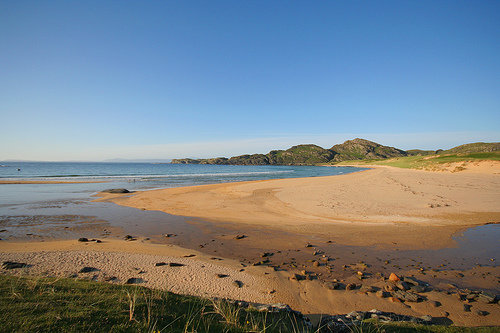 Photo Credit: Hugh Spicer
Just off the west coast of Scotland, Hebrides is anamazing place. It's remote, wild and tranquil, and so, so natural. Make sure you go to Kiloran Bay Beach, which might well be Britain's best... it has golden sand which seem to last for miles, and amazing sights.
---
4

North Cornwall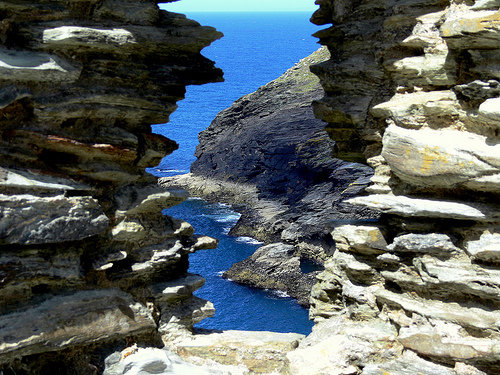 Photo Credit: JOHN2009-
North Cornwall is full of old castles, ruins and temples, which I love exploring! I also love the picturesque fishing villages which surround the coast, and the towering cliff faces... whichever you choose, Cornwall has a charm which makes it so unique. My personal recommendation would be Port Isaac, which has winding roads, multi coloured houses and higgledy piggledy buildings and is the perfect base to explore from. There are hundreds of caves to explore, and tales of pirates and treasure, or follow the trail of King Arthur... it'll set your imagination ablaze!
---
5

Kew Gardens, London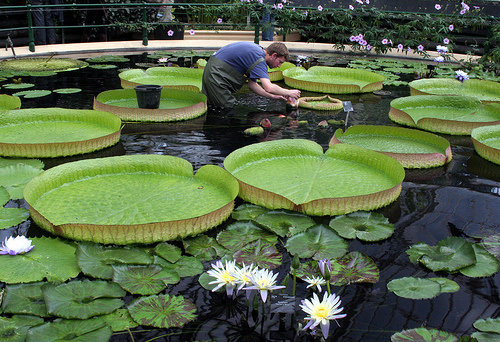 Photo Credit: Alan1954
Whether you fancy walking under the Bonsai trees, discover the Bee Garden, or trapeze along the Treetop Walkway, the 300 acre gardens are an excellent place to visit! There are plenty of iconic buildings, too, and delightful cafes and restaurants. Not to mention the luxury hotels...Click on a travel websiteNOW!
---
6

The Cotswolds

The Cotswolds are very English. Rolling hills, tiny villages, thatched cottages, almshouses and Norman churches, stately homes... there is so much to do in the Cotswolds, you'll never want to leave. Accommodation is always high standard, and the food is divine, so it really is the perfect romantic destination.
---
7

Royal Tunbridge Wells, Kent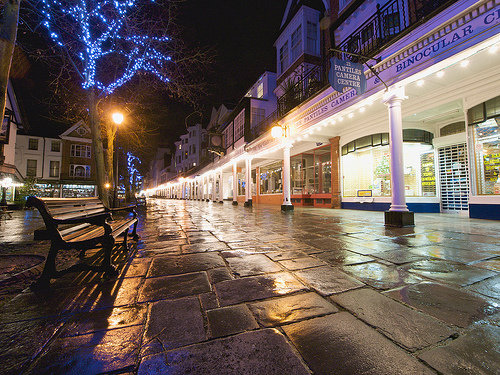 Photo Credit: jamesgalpin
The Pantiles is an amazing shopping location, and the local restaurant serve a huge selection of gorgeous foods which taste divine. There is also a lovely spa which offers treatments for all budgets, and it's all set in a lovely Georgian town, so even just the streets make excellent photographs. And if you do manage to get bored, London is only an hour away!
---
8

East Sussex

Sheffield Park, as shown above, is one of my favourite places in the world. Whenever you go, day or night, winter or summer, it always looks divine, and you'll never want to leave. Rye is also worth a visit, featuring historic Mermaid Street, and the Ypres Tower which gives an amazing view of the harbour from the top. The countryside is full of tea rooms, pretty villages and stately homes which make lovely day trips, and amazing pictures.
---
9

Plymouth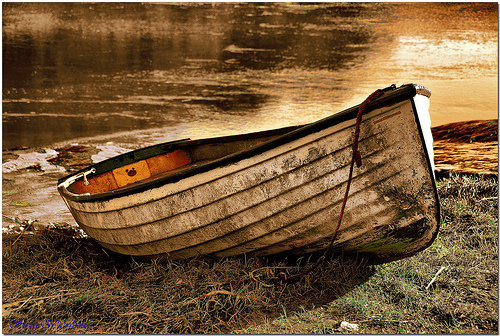 Photo Credit: spw6156 ( DO NOT BLOG )
Located between Devon and Cornwall, Plymouth is usually surprisingly quiet for tourists! There are some stunning places to stay, and if you bring your car or rent one here, you can spend a few days exploring Cornwall and Devon beaches and coastlines as well as appreciating Plymouth's subtle charm. Dartmoor is only ten minutes away, too, so if you want to shop, you'll find some amazing clothes and gifts for everyone from your sweetie to your grandmato your boss there!
---
10

West Yorkshire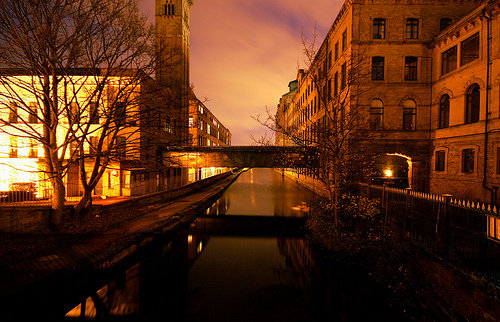 Photo Credit: alexwittphotography.com
Saltaire is a beautiful and well-preserved Victorian industrial village on the edge of the Yorkshire moors. In the mid 1800s, industrialist and philanthropist Sir Titus Salt built a textile mill from yellow sandstone and went on to create an entire village surrounding the mill, building homes, almshouses, schools, churches, a hospital and shops for the workers. Salt's Mill now houses boutiques and restaurants and The 1853 Gallery, displaying the works of artist David Hockney, who hails from the local area. The whole village was granted UNESCO World Heritage Site status in 2001.
Britain is full of hidden treasures, and it can be hard to find somewhere which mixes British Culture with amazing sights, food and accommodation, and of course nightlife! You can't go wrong with the above, though, and Britain in Bloom is gorgeous... Have you got a favourite place to visit in the U.K.? Please let me know!
Top Photo Credit: UGArdener
More
Comments
Popular
Recent