When all is said and done, I know that you want to go on a vacation and I'm pretty sure you deserve one. This post isn't really about the places to visit for a vacation. This post is more about the ten places you need to visit in the world before you are on your death bed! If you want a list of fabulous places, then the places below cannot be turned down. It's time to break out with that leave slip and start traveling!
---
10

The Pyramids and the Sphinx, Egypt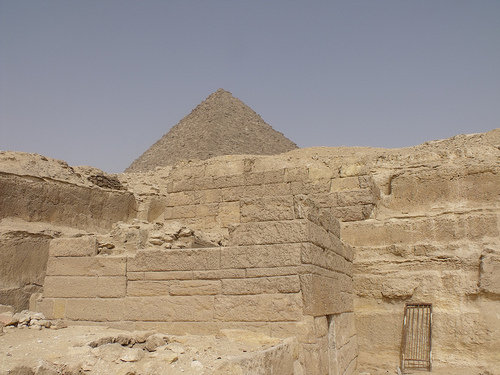 Photo Credit: Alan Vowles
You have to visit this place! The Pyramids of Giza are one of the Seven Wonders of the World. How could you turn it down? You have the Pyramid of Kafhre, The Great Pyramid of Khufu and the smaller pyramid of Menkaura. In Giza, there are three main pyramids. Each pyramid is a tomb leading to a different one. Looking at these ancient structures today would be nothing short of a magical experience!
---
9

Santorini, Greece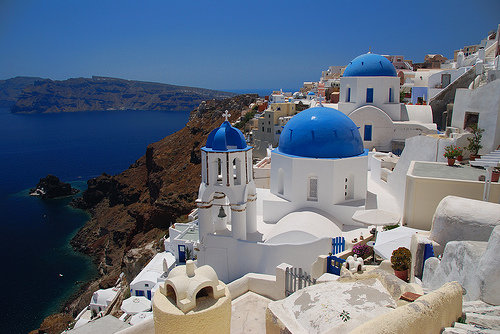 Photo Credit: Giuseppe Finocchiaro
Santorini is one of the Cycladic islands that was created when a volcano erupted. Some people say this is the famous island of Atlantis. The island has a versatile landscape with lush beaches, small white villages and steep rock. Santorini is a group of islands that are formed in a circle about 10 kilometers across. Settlements have been scattered across the islands as a series of tiny villages. There are famous white buildings that are huddled close to each other. This is definitely a must see. Hiking paths and trails are all over!
---
8

Stonehenge, England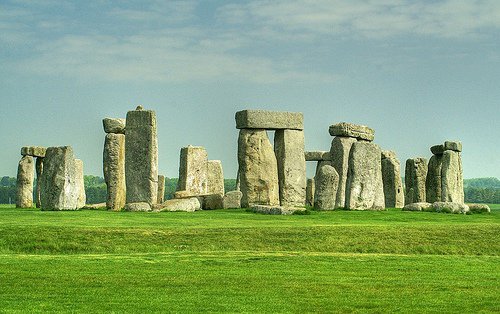 Photo Credit: deegs
Have you ever been to Stonehenge, England? Stonehenge is popular throughout the world. This site is pretty large and contains structures that date bad to the Neolithic period as well as the Bronze Age. It is considered to be the most archeologically rich sights to be found in Europe.
**
**
---
6

Rome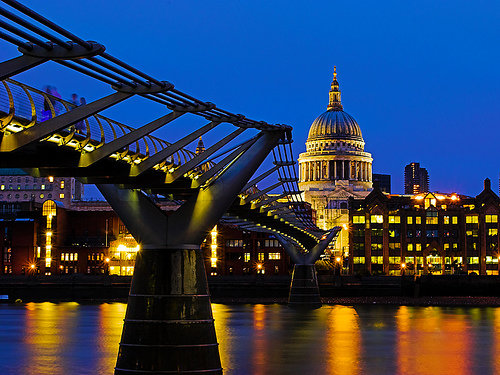 Photo Credit: kayodeok
Rome is known as The Eternal City. It has churches, squares, monumental palaces and fountains that are a must see. There is so much that you can do in Rome. The largest island in the Mediterranean is Sicily and it is very beautiful. If you enjoy climbing and walking, then the Dolomites is a must see. A lifetime of discovery awaits you!
---
5

Loch Ness, Scotland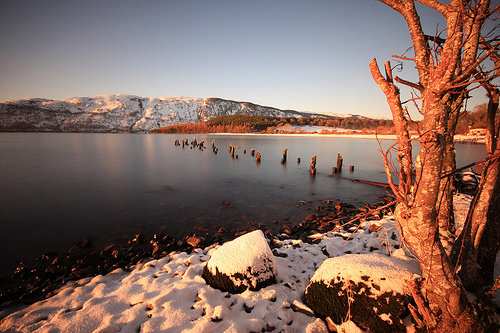 Photo Credit: gordie broon. (AWAY)
There are three lochs found in the Great Glen and Loch Ness is the biggest out of the three. It is twenty-three miles long and a mile in width. It averages at six hundred feet in depth. It has over two cubic miles of water that is fresh. And it is plain gorgeous!
---
4

Pyramid of the Sun and Moon, Teotihuacán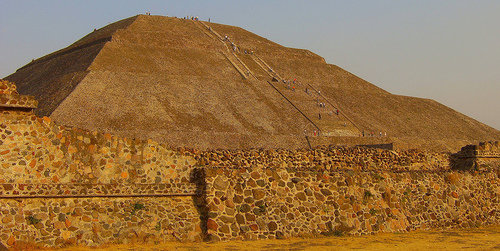 Photo Credit: addicted Eyes
This is mysterious and towering. The Pyramids of the Sun and Moon rise above Teotihuacán. This is an empty city that once had two hundred thousand people. By A.D 750, it had been abandoned, perhaps because of a drought or a disaster. Five hundred years later, the Aztecs found it. Truly, this place is a must see.
3

Incan Ruin – Machu Picchu, Peru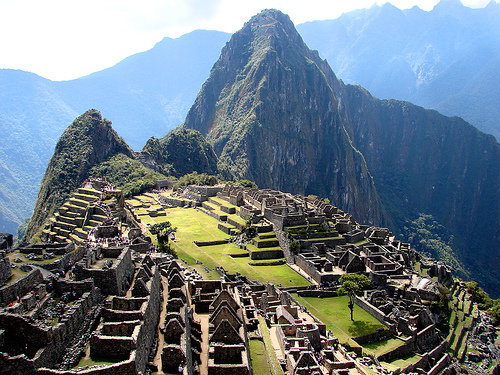 Photo Credit: Alexander Yates
Machu Picchu is the lost city floating in a kingdom of clouds. It is a mysterious settlement that the Incas constructed. It was lived in and deserted in less than one century. For hundreds of years, this city was hidden away in a jungle. Then, during the year 1911, Hira Bingham took a expedition to the Peruvian Andes. This is where he met a farmer that guided him to the ruins of the hidden city. This is the city that has not been destroyed or looted before.
---
2

The Golden Pavilion, Japan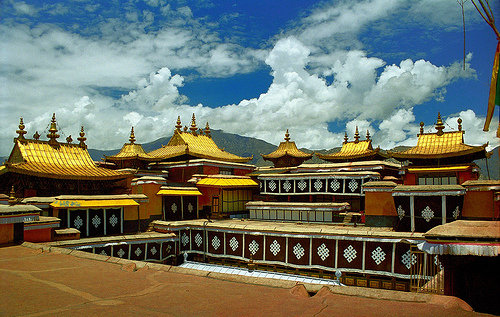 Photo Credit: reurinkjan
This is probably the most recognizable temple to be found in Japan. It has been covered in gold. The Golden Pavilion shines in the light. It looks as if it is a beautiful jewelry box. During the 1950's, a Buddhist temple novice who was disturbed burned this fourteenth century pavilion down. After five years, this lovely Pavilion rose again.
---
1

Bimini: the Road to Atlantis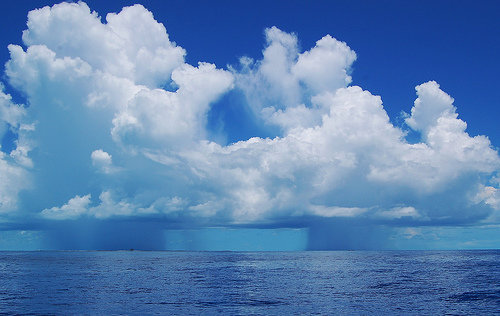 Photo Credit: Jayman931
An American psychic, Edgar Cayce had predicted that evidence of Atlantis (the lost continent) would show up in the Bahamas in either the year 1968 or 1969. During the year 1968, pilots had photographed structures that looked a lot like roads, buildings and walls under the waters of Bimini Island. Other individuals have claimed that they saw what looked like stone circles and pyramids on the sea bed down there. What has been concerned is the Bimini road. It is unique and there are no denying that they are straight and look like they are manmade.
You see, here, we do not have the common places to visit, such as Florida, the Philippines and Paris, we have unique places, such as The Road to Atlantis and the Stonehenge. These are all sights that you just have to see before you die! Do you have anything to add to this list?
Top Photo Credit: Cary Scott Photography
---
Comments
Popular
Related
Recent