Everyone loves beach holidays, but sometimes we should all push the boat out a little more and visit somewhere for the amazing culture and history too. After all, most places have great beaches, so we'll get to enjoy them anyway! Want a holiday to remember? Grab your camera and book your tickets to these historic places...
---
1

The South Island, New Zealand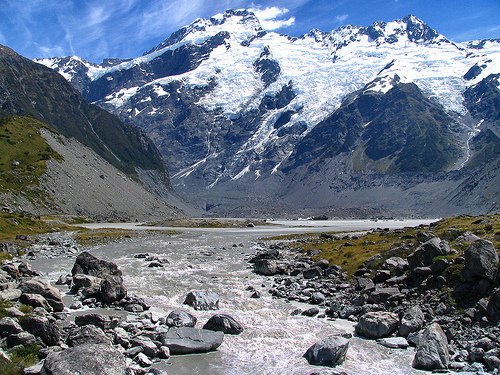 Photo Credit: Dani℮l
This is a gorgeous place to go...it's known for its huge, open landscapes, and has something for everyone. From exploring huge open plains to golden sand beaches, you won't be stuck for things to do, and there is ten amazing national parks, too. The parks contain natural history sites, lakes, glaciers, fiords, forests, coastlines and some fantastic hiking routes, and the scenery is breath taking. Give it a try...you'll love it!
---
2

Cape Town, Africa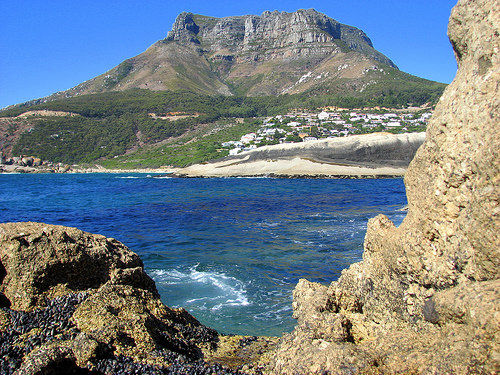 Photo Credit: FromJoanne
Cape Town is often overlooked as a holiday location, but people are realizing just how amazing it really is after the recent World Cup put the Worlds' spotlight on Africa. Cape Town is right on the tip of the African continent, and is a completely unique blend of cultures, with spectacular views. In the Summer, it is full of people enjoying the great weather and atmosphere...there are gorgeous beaches and bright festivals, and plenty of delicious places to eat. My advice? Buy a guidebook and mark out exactly where you want to go, so you don't miss anything out!
---
3

Golden Temple, India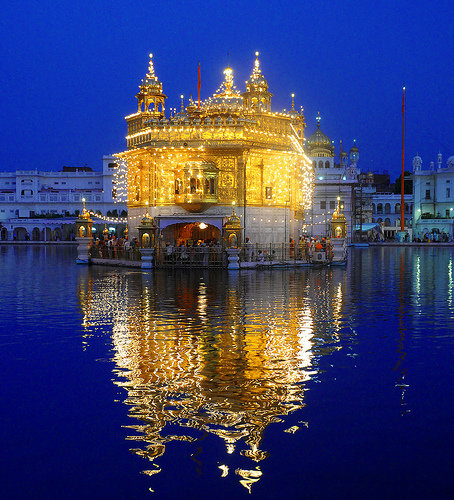 Photo Credit: xhunter83
Isn't this temple one of the most gorgeous sights ever?! It sits right in the middle of a huge pool of sparkling sacred water, and it's just as fantastic and breath taking inside. You can watch rituals, learn history and just be genuinely overwhelmed by the amazing-ness of it all. Make sure you visit here when you explore India!
---
4

New York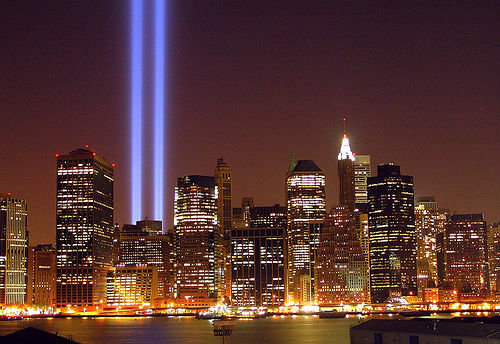 Photo Credit: Linus Gelber
The gorgeous backdrop of New York is used in 200 movies per year, and that's because there is no other place quite like it. It's utterly stunning...it's not really a historical trip, it's more a history-making trip. It's the USA's largest metro area, and a contender for the World's biggest. It's a hub for fashion, culture, research, finance, food, art, media and trade. There are five districts, and each has their own culture...it's cinematic!
---
5

Chicken Itza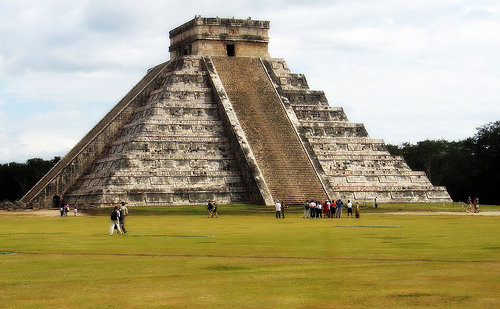 Photo Credit: blmiers2
The Chicken Itza is an amazing place...it's one of the biggest archaeological wonders in Mexico, and it's one of the seven wonders of the World. You can visit on a day trip, which is the most popular way, but to really appreciate the wonder, book a two or three night stay minimum. It's amazing...there is an informative museum, rest rooms, a dining room and a gift shop, too.
---
6

Machu Picchu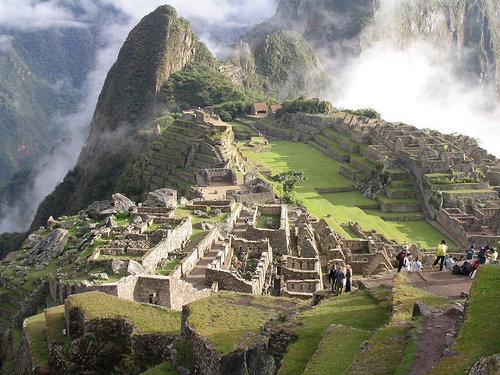 Photo Credit: andreas.wildenhain
Machu Picchu is another of the seven wonders, and it is a truly mystical place. Expect to feel powerful, tranquil and tiny, all at the same time! It's 2300 metres above the sea, and can be quite difficult to get too due to the location. Plan it carefully, though, and you'll go on an amazing trip that you won't be able to stop talking about. It really is that enchanting!
---
7

The Pyramids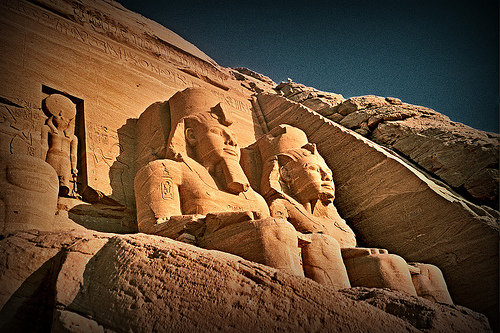 Photo Credit: ancama_99(toni)
This is somewhere you have to visit...not only are the pyramids physically amazing, but they also have the atmosphere of somewhere lost in time, and completely different. It's extravagant, enchanting and breath taking...and if you want to combine seeing amazing sights with a more active holiday, Egypt offers nature and desert treks, fishing, golfing, scuba diving...anything that takes your fancy!
---
8

Venice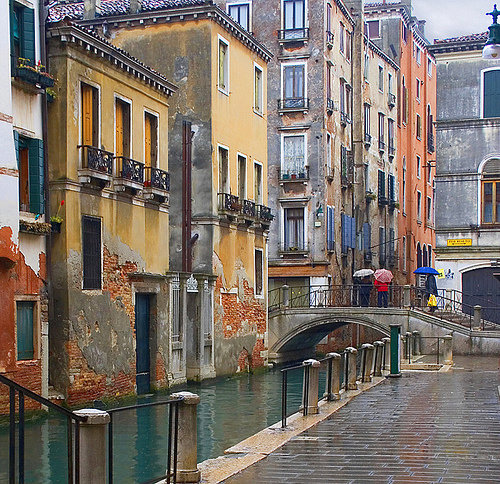 Photo Credit: Rita Crane Photography
Venice is another place that has that air of forgotteness about it. It's one of my favourite places in Italy...the city is built on 317 small islands, with 150 canals connected by 410 bridges. Wow! It can get quite busy in the Springtime, so it's better to book early if you want to enjoy some Italian sunshine while learning some great history...and don't forget to take a gondola ride!
---
9

Great Wall of China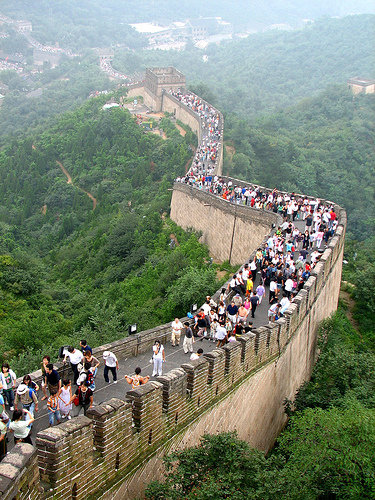 Photo Credit: LA Lassie
There aren't many places with such an immediate, passionate history as the wall of China...it is an icon of China, and of times gone. It took hundreds of years to build, and is visited by hundreds of tourists each year...it's a great sight! China has plenty more to offer once you've seen the wall, too. Check out a tour of the palaces, and visit the 'old town'...there is so much to do!
---
10

Hawaii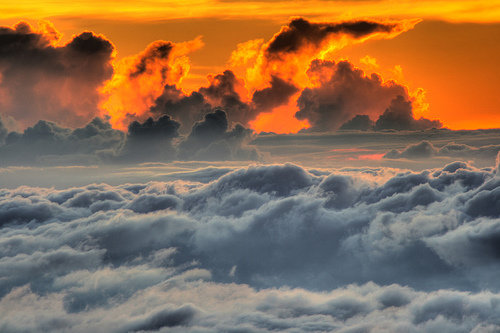 Photo Credit: Don Briggs
Hawaii is an amazing location...it's tranquil, beautiful and full of history. You can enjoy pristine beaches and hidden, off the track locations. There's just so much to do! Make sure you visit the Kilauea volcano, and watch the lava flow, hike through Waipio Valley and visit the huge Hawaiian temple...you won't want to come home!
These are truly fantastic locations...you can bask in culture and history without it taking over your holiday, and without envoking the strong emotions that some historic sites carry. Plus, they all have fantastic food, and an amazing culture to explore too! Would you recommend any of these places, or would you love to visit somewhere else? Please let me know what you think!
Top Photo Credit: Extra Medium
More
Comments
Popular
Recent