I'm all for a good scare, but I tend to resort to watching a scary movie instead of heading to an actual place that is considered to be haunted. I've often thought about spending the night in one of those haunted castles advertised on televisions shows about scary places. I think I might actually chicken out if I was offered a free night at one of these castles, just because of the many horror movies I've seen in the past. Here are the 8 most haunted places from around the world.
---
8

The Sedlec Ossuary in Czechoslovakia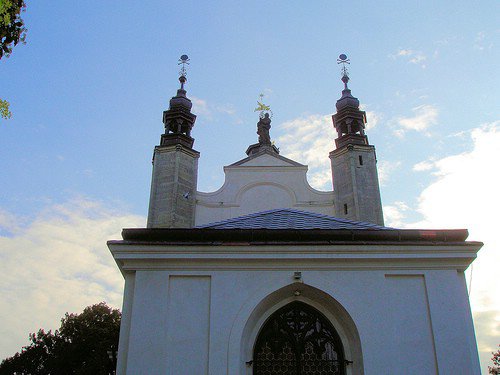 Photo Credit: lyng883
The bones of 40,000 to 70,000 people were used to make this ossuary, or 'bonehouse' in Czechoslovakia. As the story goes, an abbot sprinkled earth from Golgotha on the cemetery outside the abbey around 1278. This act created a holy place where everyone wished to be buried. The plague of Europe supplied the first quantity of individuals for the ossuary, but the artistic arrangement of the bones that is seen today wasn't in place until about 300 years later. The chandeliers, wall decorations, and altars, and many other aspects of the church are all made of skulls and bones.
---
7

The Tower of London, England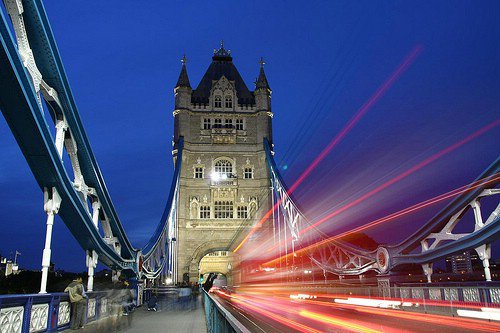 Photo Credit: jrodmanjr
Seeing as this tower was constructed in 1078, there has been plenty of time to accumulate ghosts for a sufficient amount of haunting to take place. Prisoners were held in this tower and tortured in a severe manner. Many of said prisoners were also treated badly on a daily basis. It's no wonder these lost souls have come back to haunt the Tower of London. There is a long list of prisoners who were detained in this tower and many died there too.
---
6

The Battlefield in Gettysburg, Pennsylvania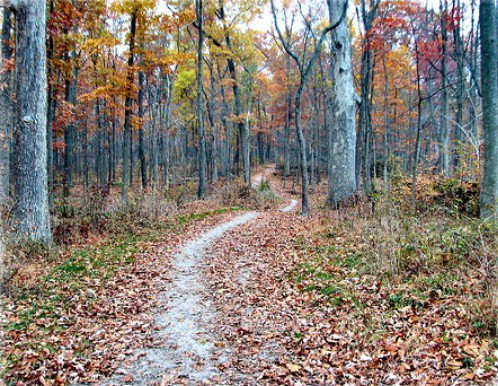 Photo Credit: Scooter Flix
On a battlefield located in Gettysburg, one of the bloodiest and deadliest battles ever to occur took place. This was during the Civil War in 1863 and has since been the site of many reports of ghosts. These lost souls have been seen roaming around the battlefield, according to the residents of Gettysburg. It's also been said that the sound of cannons and muskets being fired can still be heard at times. I'd like to go on one of the tours of this battlefield just to see if all this is true!
---
5

Galveston, Texas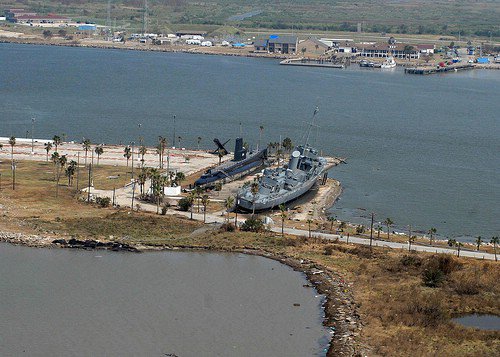 Photo Credit: simminch
The Great Storm of 1900 brought about one of the most traumatic events in the history of Galveston. The hurricane that whipped across Galveston during the year 1900 killed more than 8,000 people. This high death toll is sure to be the cause of the excess of haunting noted. Galveston is also supposed to be the place where pirates lurked and many tales of buried treasure surround the pirate stories as well.
---
4

Cassadaga, Florida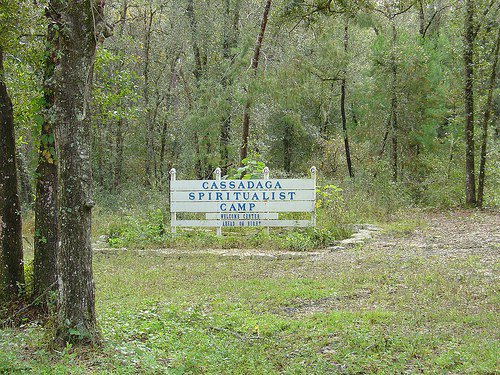 Photo Credit: littlebean
This entire town is supposed to be inhabited by individuals who are all considered to be psychics. The main occupation of these townsfolk involves communicating with the deceased, as well as healing those who are ill. The gothic look to this town adds to the overall appeal this town has to those who are curious about psychics and what they have to offer. The village was founded in 1895. Today it consists of 55 residents who live on 57 acres in what they call a Spiritualist community. 25 of the residents offer counseling in their own homes.
---
3

The Catacombs of Paris, France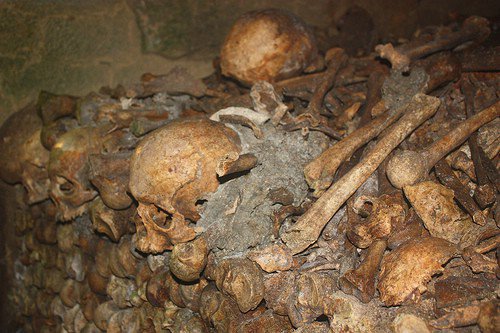 Photo Credit: willposh
Anything that is lined with human skulls has got to be haunted, right? It creeps me out thinking about seeing walls created from remnants of human skeletons. These catacombs have been discussed by many historians. Supposedly millions of tourists visit this area each year, in hopes of having a supernatural encounter of some kind. I imagine that a place like this would definitely cause the mind to play tricks.
---
2

The Vaults of Edinburgh, Scotland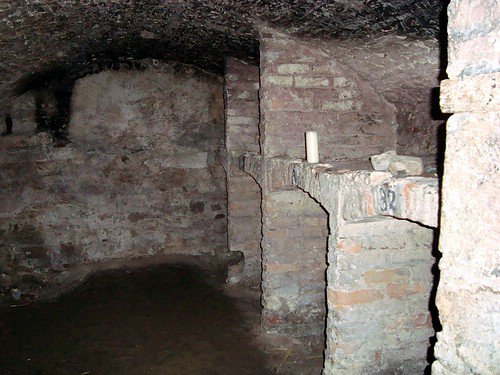 Photo Credit: Stimpdawg
There are underground vaults that were sealed off during the black plague and reopened later for tourists to explore. Supposedly ghosts roam these vaults and can be seen on any of the many haunted tours offered in the evenings around Edinburgh. One pub along the route even advertises the possibility of sharing a pint of ale with one of the local ghosts. I never got to see these vaults during my many visits to Scotland. Maybe I'll make it back there to do so one day.
---
1

New Orleans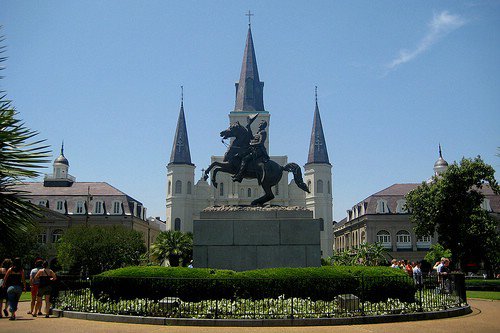 Photo Credit: wallyg
This town in Louisiana has been the subject of a few creepy movies in the past, each depicting the streets of New Orleans as being somewhat haunted. Even the residents of New Orleans consider it to be one of the most haunted places they've ever known of. I personally haven't been alone in the town of New Orleans. I think being surrounded by friends tends to enable people to block out the chance of having a supernatural experience. There are plenty of old streets, swamps, and above ground cemeteries to explore, in hopes of coming in contact with some type of paranormal activity.
There are hundreds of places around the world considered to be haunted. Some have had documentation completed about them, while others are merely hearsay of the locals. I would greatly enjoy the chance to visit a bunch of these and see for myself what all the hype is. I'm always skeptical about haunted places, since so many people are just out to make a buck or two for themselves. What do you think about the 8 most haunted places from around the world I listed? Have you ever visited any of them or had the desire to see places such as these?
Top Photo Credit: neilalderney123
More
---
Comments
Popular
Recent