Celebrities are EVERYWHERE these days, so its no wonder we see them as much as we see our parents and our best friend! Sometimes the pictures are more than just an envious glance into a glitzy (and bitchy!) world, though, and I've been spotting plenty of celebrity pictureswhich are worth sharing this week... Here are my ten celebrity pictures you have to see!
---
1

Jessica Simpson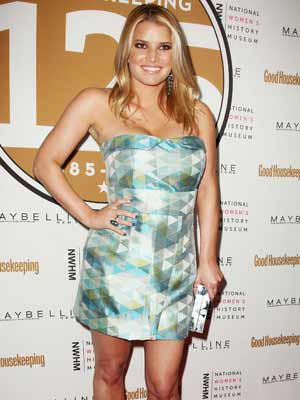 It's no secret that Jess struggled with her self esteem after her break ups, so it's great to see her looking fantastic again! Her mini really makes the most of her great curves, and she looks happy and mostly confident... I've really missed seeing her around, so welcome back, Jess!
2

Gwen Stefani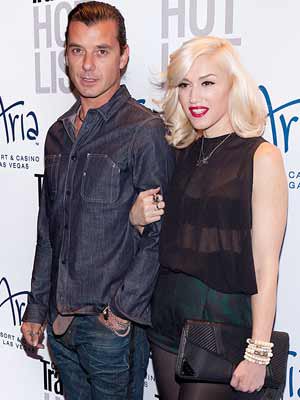 With stories of affairs and unhappiness plaguing celeb-land, it's refreshing to see Gwen and husband Gavinlooking so happy out together at the Conde Nast Traveler Hot List Party in Las Vegas. And I love Gwen's outfit, looking formal and acceptable while keeping her own trademark style.
---
3

Coleen Rooney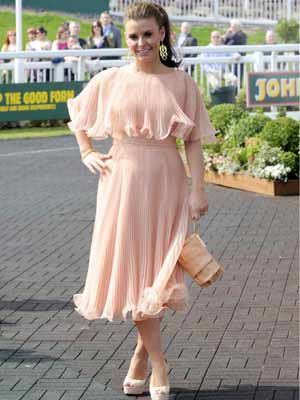 The football world isn't renowned for its ability to create Happy Ever Afters, so I love seeing pictures of Coleen looking happy! She's glowing, and looks fantastic in a ruffle-covered vintage inspired dress. The peach colour really makes her look radiant and you'd never guess she's just had a baby!
---
4

Sarah Jessica Parker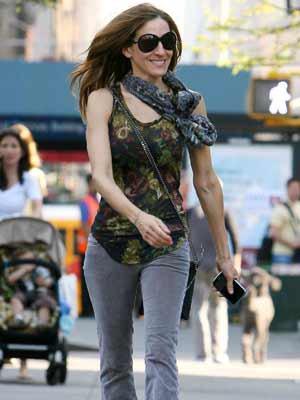 Ever need confirmation that you can have kids, be on a hectic school run and look great? I love this shot of Sarah Jessica Parker looking happy, chilled and in control after she drops her kids off.. .even her simple outfit looks chic and organized. Now we just need to know how she does it...
---
5

Charlotte Church and Gavin Henson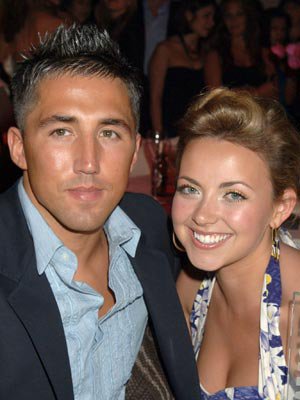 Have you heard the latest?! Gavin finally popped the question to his gorgeous girlfriend on her 24th birthday, with a stunning two carat ring. The two are now planning a wedding for later this year, involving their beautiful children Ruby, 2, and Dexter, 15 months. I'm a sucker for a happy ending, and these two seem so genuine and real... All the best with the planning, Charlotte!
---
6

Natasha Kaplinsky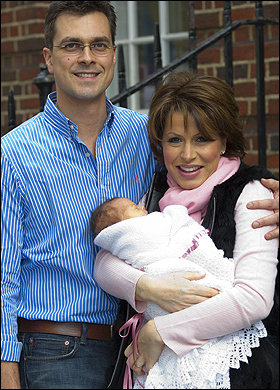 How heartwarming is this image?! Natasha gave birth to tiny little Angelica Pearl Bower on the 8th April, and the little beauty weighted in at 7 pounds. Mum and Dad look smitten with their new arrival, and I'm sure big brother Arlo, 17 months, will be too. All together now, Aww!
---
7

Leona Lewis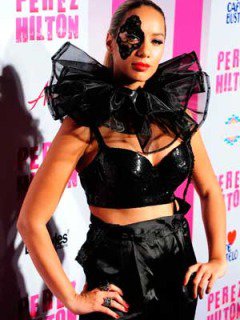 Leona Lewis has always reminded me of the girl next door... sexy and popular, but in a fresh and friendly way. Until now! Leona has come over all GaGa! Rumour has it that she's desperate to ditch her innocent image and start dressing like her idols, Lady Gaga and Rihanna. She's recently had a new tattoo on the back of her neck, has been recording much rockier tunes, and turned up to Perez Hilton dressed in a very GaGa-inspired outfit. I can't wait to see her new image!
---
8

Alex Reid

Keeping up with the Jordan/Peter saga is becoming a full time job, with Jordan reportedly accusing Kerry Katona of stealing her husband, and wanting Alex to keep his head down and stay out of the media. Alex has different ideas, however, with a new TV series in the pipeline, as well as stripping naked for male cancer charity Everyman. A great cause really. Well, Jordan might not be happy, but I'm sure there will be plenty of women who are!
---
9

Katy Perry

Katy Perry and Russell Brandhave to be one of my favourite couples. She has amazing style, a great personality and sings some kick ass songs, and her wedding is sure to be one of the most talked-about in years. I loved this picture from Twitter, of Russell in a wedding dress! Now it's just Katy's outfit we need to look out for!
---
10

Fearne Cotton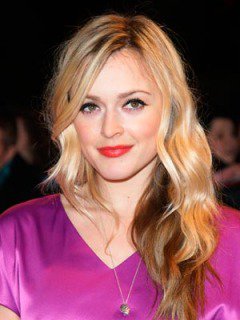 The "Weirdest News Story" award has to go to Fearne Cotton, who admitted early this week that she used to present hit show Top of the Pops without knickers on. Talking about her new collection with Very.co.uk, Fearne admitted to once buying a spangled thong to wear, which split when she went to the toilet. Oops!
I love these pictures... whether they are making me laugh or making me smile, they are definitely my favourite images! Have you seen a celeb snap you want to share, or spotted something unusual? Please share it with me!
---
Comments
Popular
Related
Recent