I need a holiday! It feels like it's been so long since the Christmas break, and it's ages until summer! But while jetting away for a few weeks would be the perfect remedy, sometimes it just isn't logical. So I've been searching for places to escape tofor a long weekend. And who knew such gorgeous places were on offer? Here are my top ten picks...
---
1

Barcelona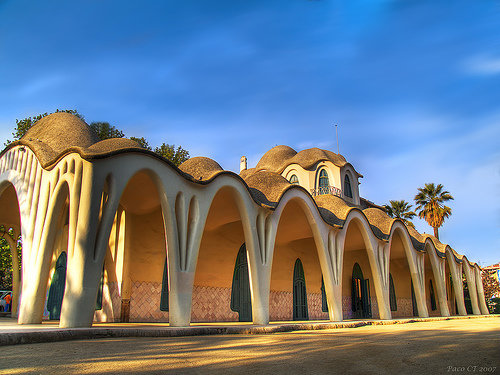 Barcelona is a gorgeous city and this is the perfect way to check it out! It averages a very warm 20 Celsius at this time of year, and is full of fashion, culture and food. It's no wonder that it's a favorite holiday destination for celebrities and gets more and more popular every year! Whether you want to check out the cathedral or stroll through the boutiques, I promise you'll have an amazing time.
---
2

New York City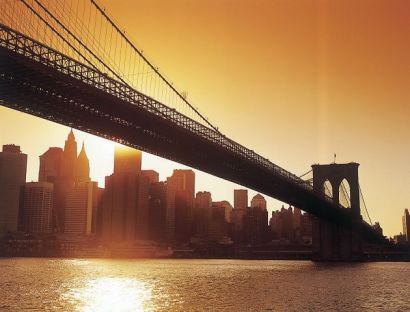 Who doesn't want to visit New York City? The most popular destination in the States, it's one of thelargest cities in the world, full of cute vintage stores, high end boutiques, amazing views and a vibrant night life, meaning there really is something for everyone. Relax and check out the views from Lady Liberty, sip cocktails at sunset, go crazy eating, drown yourself in the creative energy and have oodles of fun!
---
3

Amsterdam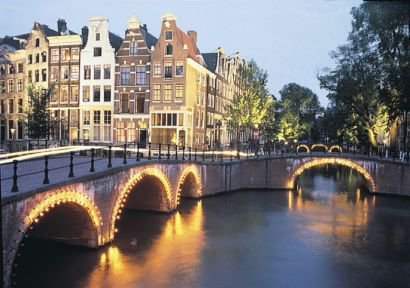 Amsterdam is a gorgeous must-visit European city, which really comes into its own in the spring. From the beautiful canals to the masses of coffee shops and culture, it's the perfect place to wander around and enjoy yourself. There are plenty of views and you don't need to worry about getting lost as the city centre is small and there are plenty of sign posts. With amazing places such as the haunted hallways of Anne Frank's house and the Van Gogh museum, there's no way you'll be bored here.
---
4

Poland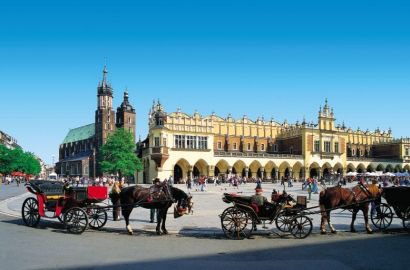 I've always wanted to visit Poland, and Krakow is the place to go. Stare Miasto is a beautiful old town in the middle with a gorgeous old castle and cathedral and even a medieval market. The mix of Gothic buildings and huge mansions gives it a feel of natural elegance and the boho bars, coffee shops and boutiques will mean you won't be short of souvenirs! Fyi, this also a great honeymoon destination. I can't wait to go.
---
5

Bruges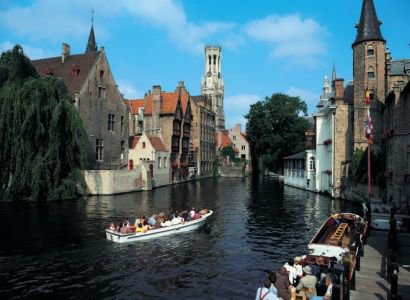 Bruges is an amazing city, especially for chocolate lovers! It's full of delicious flavours and amazing history, and the town is filled with medieval wonder. From cute cobbled lanes to crow stepped gables, you'll be mesmerised wondering around, and you can always grab a boat for an unforgettable tour. There are endless museums, including a chocolate museum, and the most delicious cherry beer... I never want to leave!
---
6

Budapest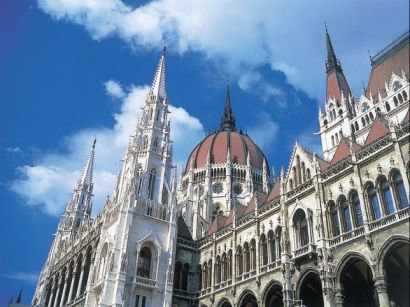 Central Europe's answer to Paris, Budapest mixes a buzzing bar scene with plenty of history and gorgeous architecture with delicious cuisine thrown in too. The bridges which split the city are divine, and the classy area is irresistible... casinos, luxury hotels and delicious food combines to make a holiday that you won't forget, for much less than you'd imagine. Then cross the bridge and go back to old town glam, from Turkish style baths to old markets and boutiques and home made food. I love Budapest!
---
7

Dublin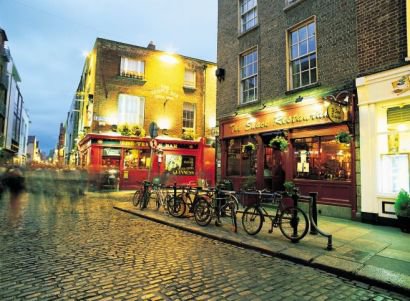 Dublin is a gorgeous city, which combines old and new in a really unique way! Cobbled roads, bikes lining the streets and old architecture combine to give a really traditional feel to the city, but the food and nightlife are very modern and Dublin is full of chic boutiques and is always right on trend! Dublin Castle is my favourite feature, though, and there are museums and cathedrals everywhere. Perfect for a relaxing weekend!
---
8

Florence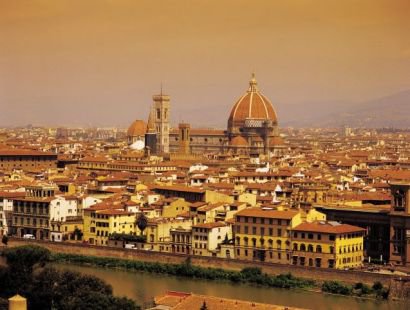 I am a huge fan of Italy and Florence is a brilliant place to go! Elaborate churches, treasure filled palaces and old buildings combine to make the glamorous feel that Tuscany is so proud of, and it's full of culture and art! The Duomo Cathedral is a work of art on its own, with its green, pink and white marbling, and the city's shopping, food and nightlife are the best in Europe. I can't wait to go back!
---
9

Paris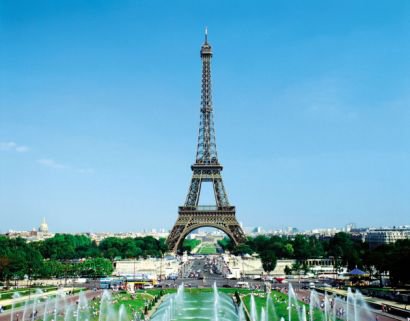 Paris is the city of Romance, and you only need a weekend to really enjoy it. From the excellent food to the amazing sights, and yes, the Eiffel Tower, there is plenty to do. There is also glamorous trips down the river Seine, and a very stylish fashion scene. There's more to do than you could possibly imagine, and there are some pretty good deals around too!
---
10

Salzburg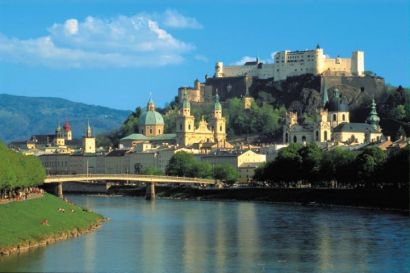 Salzburg is the perfect place for a cultural weekend break, or to enjoy some rare but very pretty sights! Explore Mozart's house, and buy Mozart chocolates, watch special performances of The Sound Of Music and take a boat trip up the river. Then wander along the windy streets full of pastel buildings and towers and find a beer garden to relax in. It's not hard to see why Salzburg is growing in popularity, and I'm definitely going to check it out!
It's so hard to decide where to go... I'm now planning ten weekend breaks, and a Summer holiday too! Wherever you choose to go, you are sure to have an amazing time, and really enjoy yourself. Have you found a place that makes the perfect weekend getaway? Please let me know!
More
Comments
Popular
Recent