If you love mythology and find ancient gods and heroes fascinating, Greece is definitely a place you should visit. Modern, fun loving lifestyle, friendly people and magical landscape soaked with history makes all the visitors sad they have to leave and wishing to come back as soon as possible. Some people like it so much that decide to stay forever and some (like me) find their soul mate there and end up having one more family and a whole bunch of new friends. Amazing and magical country indeed but, don't take my word for it... come and see for yourself. Here are 7 reasons to visit Greece this fall...
---
1

Sun, Sea and an Icy Freddo Espresso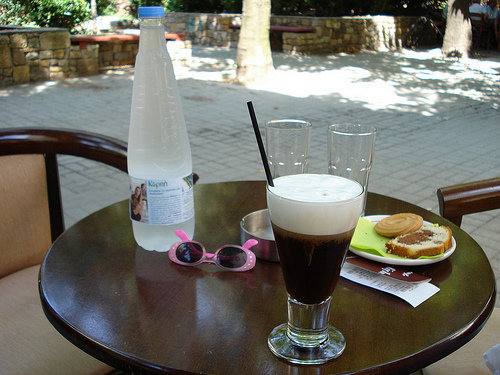 Photo Credit: dimsis
I don't know if ancient Greeks had a god of Sun but, if they did, it's still living there! Mild Mediterranean climate makes every season a good time to chill in a local beach bar and enjoy a cup of this icy, creamy and incredibly tasty coffee you won't be able to find anywhere but here. Moreover, if you decide to visit Greece in September or even early October, the chances are you'll have the best swim of your life because the sea is unbelievably warm and the temperatures are well over 30C.
---
2

Low Travel Costs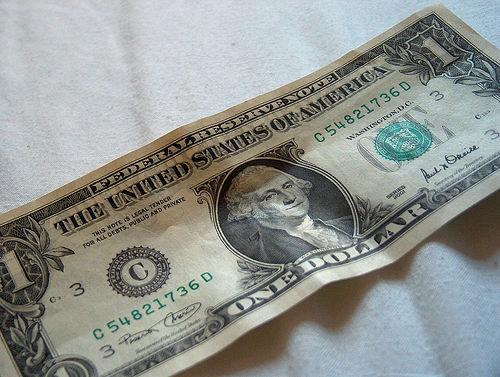 Photo Credit: Sami Keinänen
Tourist season is officially over but there is still time to snag a ridiculously cheap last minute offer, and have an upscale holiday that won't drill a huge hole in your budget. You can play it safe and visit some travel offices, or cut out the middleman and just book the next affordable flight. Hotels are not overbooked in this period so you will definitely manage to find a good and inexpensive place to stay.
---
3

Morning in Buzukia

Now, if you haven't been to a Buzukia you don't know what real fun is. Buzukia is something between a tavern and a club – a very specific mix of modern lifestyle and traditional fun. Greeks love it and you will too! People are relaxed, everybody is dancing, you get to hear traditional music and drink until the sun comes out.
---
4

Men, Men, Men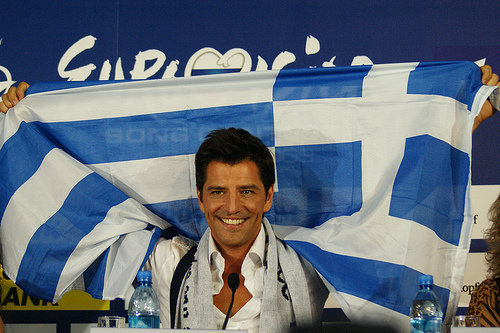 Photo Credit: Daniel Kruczynski
Tanned and handsome, Greek guys are really a sight for sore eyes! Now, let me tell you one thing about them – they have more style than most of the girls (no offense). If you like tall guys, you will probably have more trouble finding Mr. Right but hey – looking at the bakery window doesn't necessarily mean that you want to eat anything, right?
---
5

Flower Shower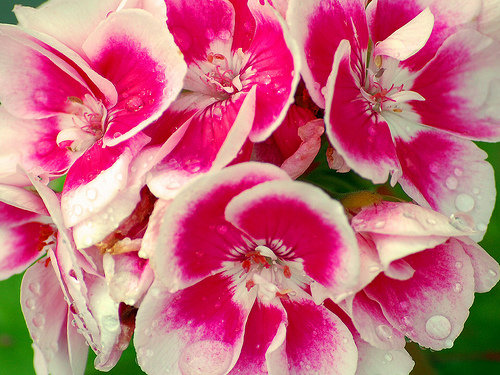 Photo Credit: ~Duncan~
Imagine this – you are walking through the club and guys are throwing flowers at you like you are a goddess or a movie star! Now open your eyes, book your flight and start packing because in Greece, this is a reality! If a man likes you, he will throw you a flower to get you to notice him. Now, presuming that you want him to come over, you are supposed to do the same thing (throw the flower back at him). You can ignore the flower too but I suggest changing the location after that because he might keep bombing you with the damn flowers for the rest of the night. And, speaking from personal experience, that is not just annoying but painful too!
---
6

Delicious Cuisine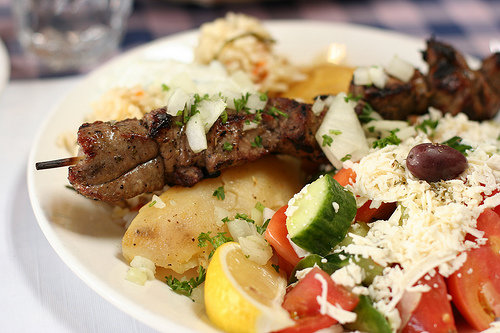 Photo Credit: Geoff Peters 604
In Greece, everything tastes great! So great that I'm still trying to take off the 10 pounds I gained in August. Fast food fans will love their traditional souvlaki or gyros while gourmands can choose between traditional meals, different fish and sea creatures and many more delicious treats. My favorite would be all of the above plus all those yummy and creamy Greek sweets! (Now you know why I gained weight.)
---
7

Sightseeing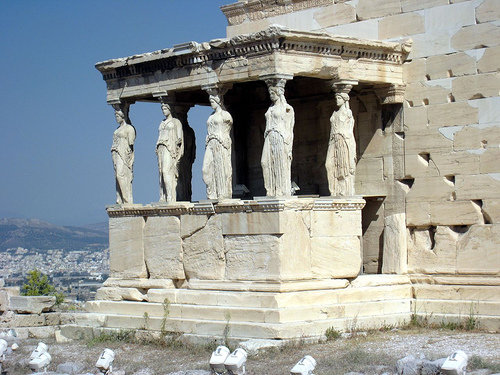 Photo Credit: Bruce Tuten
Let's not forget the most important thing about Greece – those magical, ancient buildings! A country so rich in culture just can't leave you indifferent. The glorious view from Acropolis, museums, famous tower in Thessaloniki, Olympus mountain, the home of the ancient Gods… just amazing! But, I'm not going to tell you everything because that would be like telling you how the movie ended! I'm hoping to see you here soon.
So tell me ladies, how many of you has been to Greece? I'm eager to hear what you think about it!
Top Photo Credit: bazylek100
More
Comments
Popular
Recent