One of the most waited moments in life is the wedding, followed by the vacation called honeymoon, which gives the lovers the relaxation needed after the stress with the preparations. There is a vast number of possible destinations, each one being unique by its culture, lifestyle and of course the beauty of nature…
---
8

The Bora Bora Island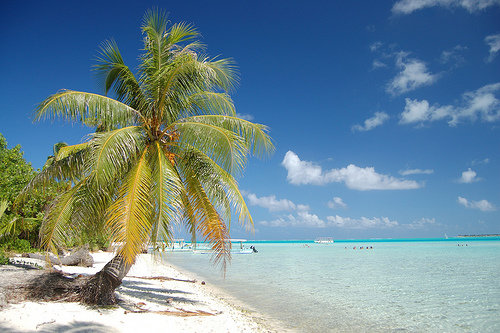 Photo Credit: msdstefan
Being located in the Pacific Ocean, in the Tahiti group, this French destination is known to be one of the most beautiful in the world due to its natural splendor, being surrounded by a lagoon and a reef. It is a quiet place. Two black peaks peaks dominate the view: Mount Pahia and Mount Otemanu. They are considered a dream for any romantic couple.
7

The Mauritius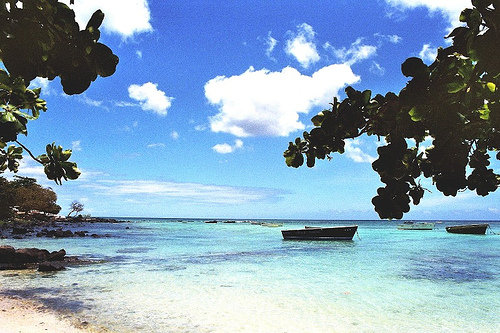 Photo Credit: bleuet / Anne-Marie
This is an island from Africa's southeastern coast in the Indian Ocean, it's a true paradise with azure clear water and white-yellowish beaches and a coral reef. The population is a mix of different European, Indian and Chinese people.
---
6

Hawaii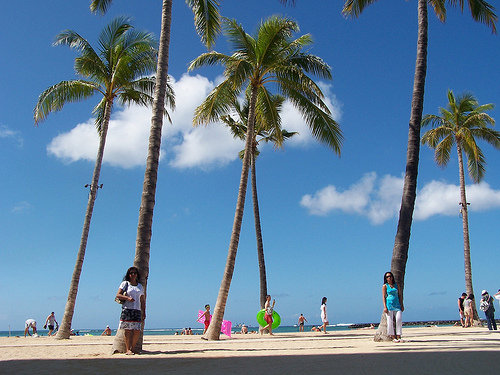 Photo Credit: PGill Family
Many islands wait for couples to spend their love period here. It's a dream come true for every romantic pair.
---
5

Thailand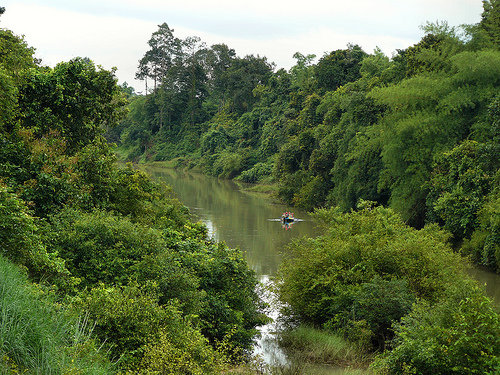 Photo Credit: B℮n
This is one of the most valuable of all chosen places to travel because it's good balance between quality, money spent, variety and quantity. You can relax on the beaches, ride an elephant, visit the hills or the ancient temples. This is the most diverse honeymoon you could ever have.
---
4

The Maldives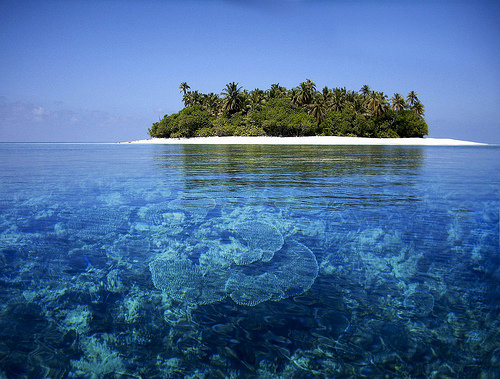 Photo Credit: >>>"Richy"<<<<
The beaches of these islands are known around the globe for their natural breath taking beauty. In the reefs you can make scuba diving. Some facts say that from over 1100 islands only two hundred are inhabited.
---
3

Corfu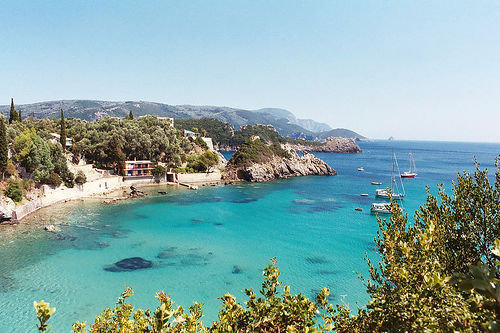 Photo Credit: mickpix
In the Ionian Sea this Greek island has treats that lead to ancient Greece and its mythology. Because of its own history and the uniqueness of this small island, it is crowded with people almost all the time. The cities that could be visited during your vacation are Alykes, Benitses and Kefalomantouko.
---
2

Turkey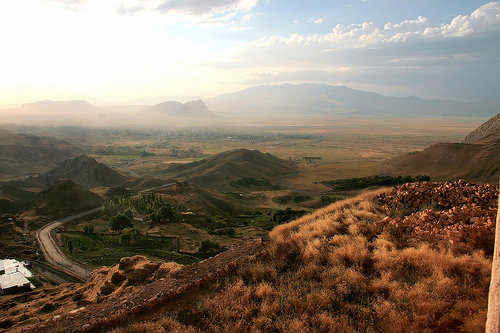 Photo Credit: Scott MacLeod Liddle
Being a country situated on the Eurasian continent having many countries as neighbors, Turkey has a multitude of cultural assets both European and Asian. Because of the changing climate, this destination should be picked between April And September, in rest rain could ruin your vacation.
---
1

Dubai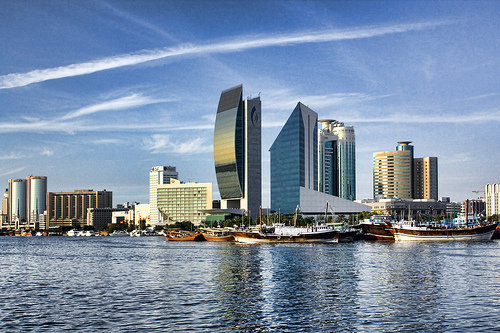 Photo Credit: sminky_pinky100 (In and Out)
Few persons don't know about this spectacular place from The United Arab Emirates. It is located in the southern Persian Gulf, where great beaches, deserts and snowy mountains await you. The Safari desert is located here. Then there are monuments, caravans and other unique attractions. Dubai is a must for every couple with money.
A honeymoon is usually lived once in a lifetime with exceptions of course, but the thrill and the moments spent will never be forgotten so a very inspired destination must be chosen. Most people love the exotic places, of relaxation like islands and the beauties of nature, other prefer old cities and historical monuments. Where do you choose to go? Think well, it's something that will remain in your heart…
Top Photo Credit: Fxlopes
---
Comments
Popular
Related
Recent